Good luck to our Winter Guard programs as they perform for the Carolina Winter Ensemble Asssociation (CWEA) championship tomorrow. The Varsity program is ranked #1 in South Carolina and will also compete next week at the Winter Guard International (WGI) Super Regional Championship in Atlanta, GA. We are very proud of our guard and band programs!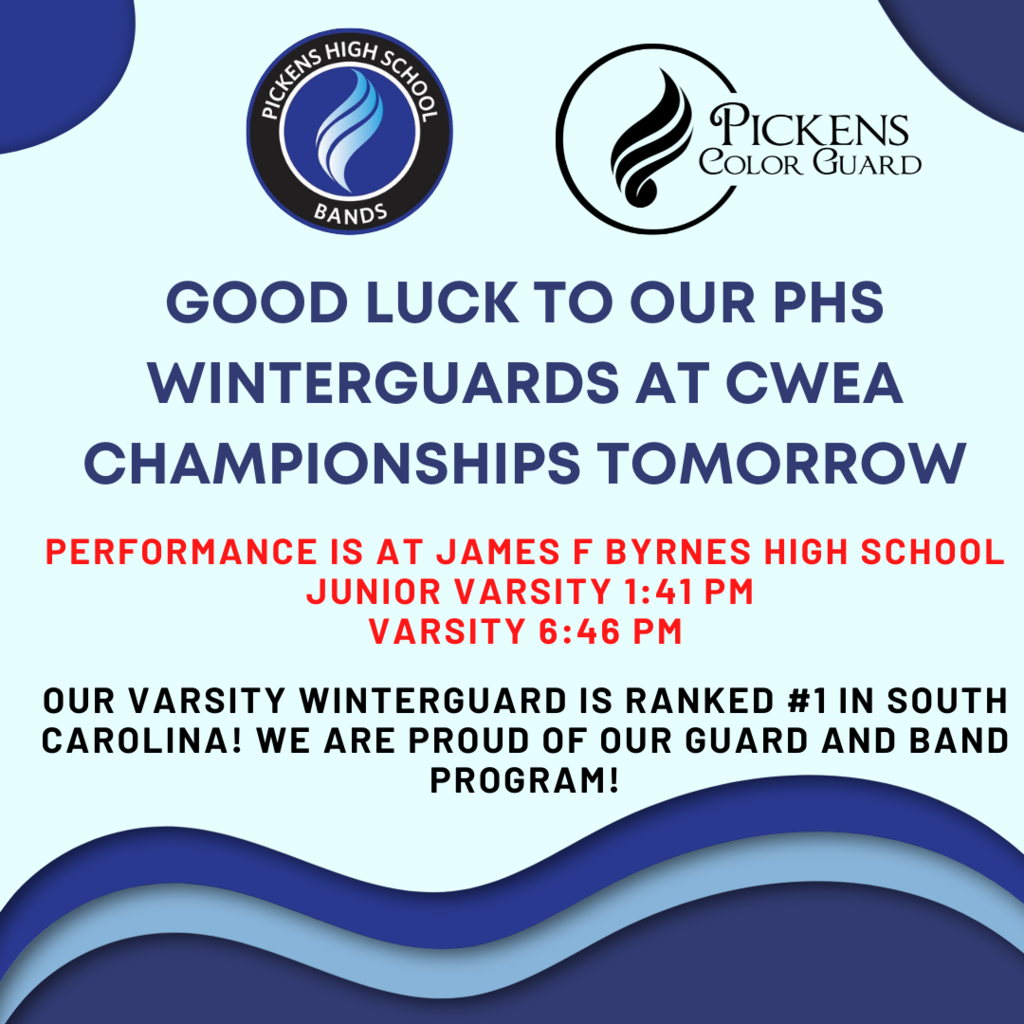 Red, White and Blue Flame 5k, Sat July 2nd, 7am, starting from PHS campus, running through a neighboring residential area where participants will return back to campus for a downhill finish in front of the football stadium. ALL proceeds go towards PHS Athletics. Field goal kick event at $1/ kick with farthest kick receiving a prize. Football pass into a target at $1/ pass with farthest pass receiving a prize. Anyone can participate in these events (you do not have to run 5k to do so).
https://runsignup.com/Race/SC/Pickens/RedWhiteBlueFlame5k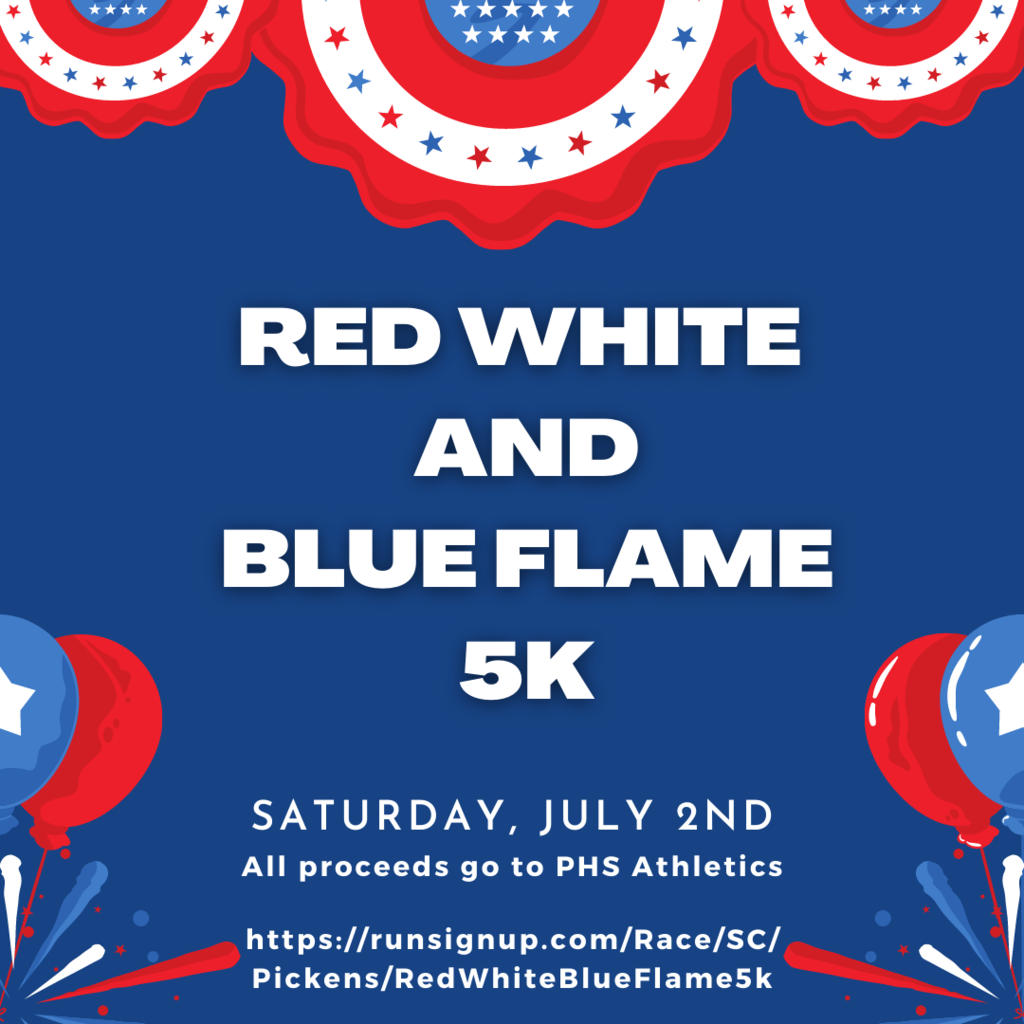 We would love for every senior to receive a yearbook this spring! We had a tremendous response the last time we offered the option of donating to those students who are unable to purchase their own yearbook. Currently, we have approximately 100 seniors who have not been able to order a yearbook. DONORS: Once on the Jostens website, find Pickens High School (SC) and order a yearbook. In the "Student Information" fields, please select SENIOR for first name and DONATION for last name. If you would like to designate your yearbook donation for a particular student, please email Dr. Watson at
rhondawatson@pickens.k12.sc.us
.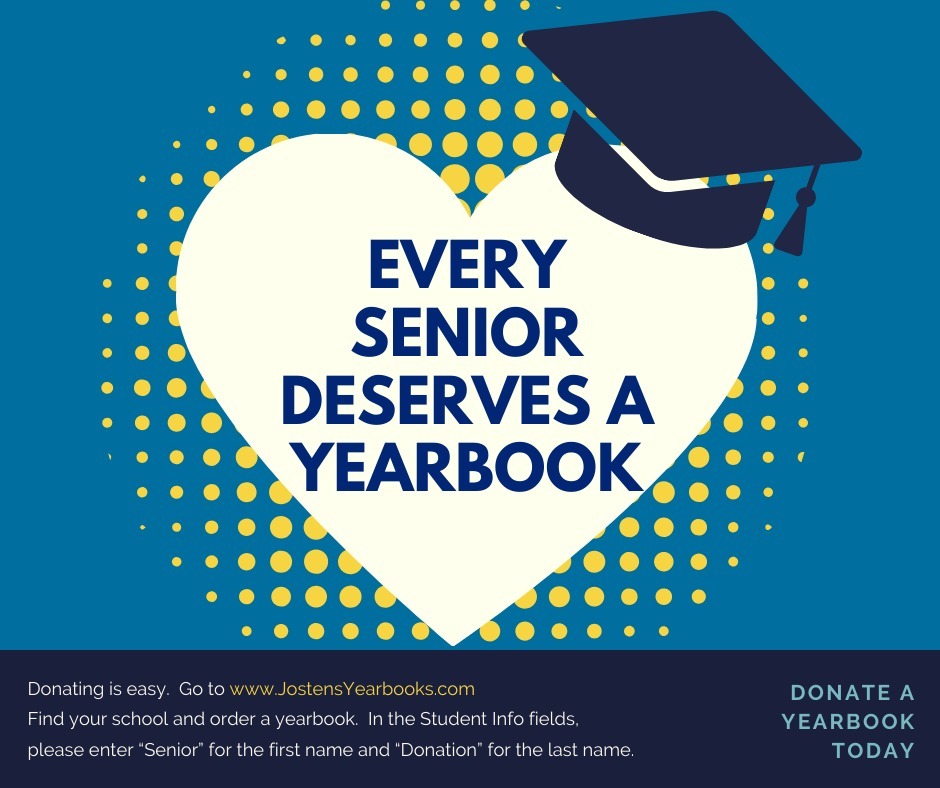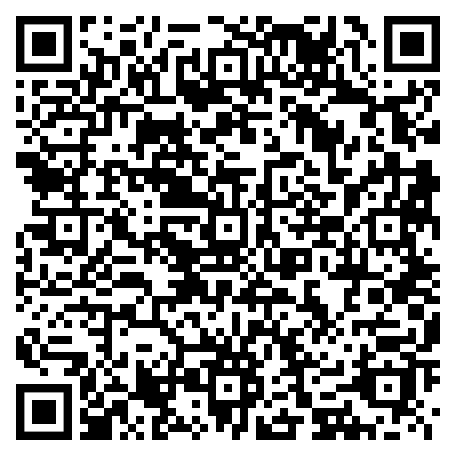 Junior students interested in taking dual enrollment classes during their senior year are encouraged to attend the Tri-County Technical College Orientation session on Tuesday, March 1 at 6:00 in the auditorium. Orientation sessions are mandatory so if you miss this meeting, you will need to make plans to attend a make-up session at a later time. Representatives from the university transfer program and the technical career pathways such as HVAC, Welding and Mechatronics will be here to answer questions about the enrollment process.


Attention students signed up for Dual Enrollment classes next year, see announcement. This will be the only orientation held on the PHS campus, so don't miss it!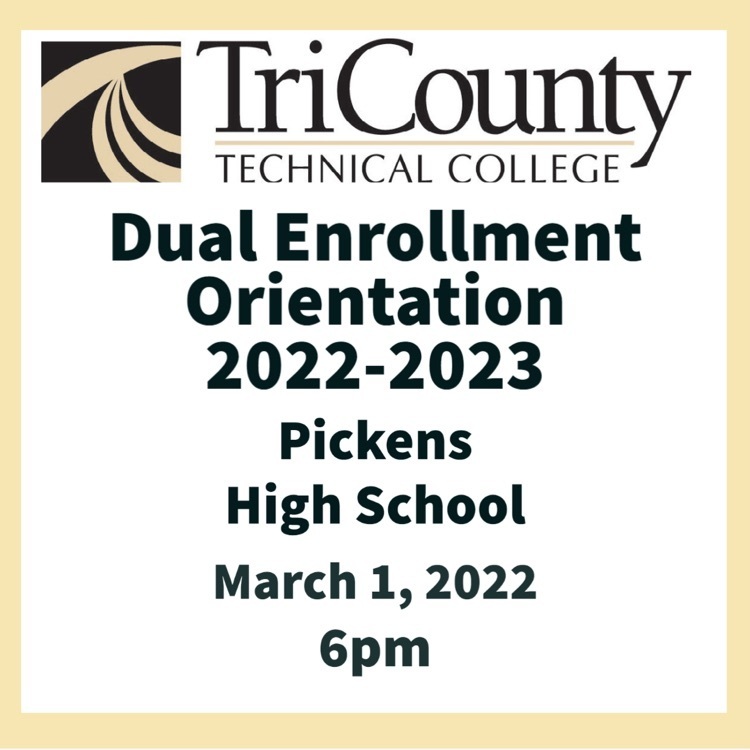 PHS appreciates all that SRO Morris does to help support our students and staff. On the 1st National School Resource Officer Appreciation Day, we would like to say thank you to SRO Morris for his hard work in keeping our campus safe!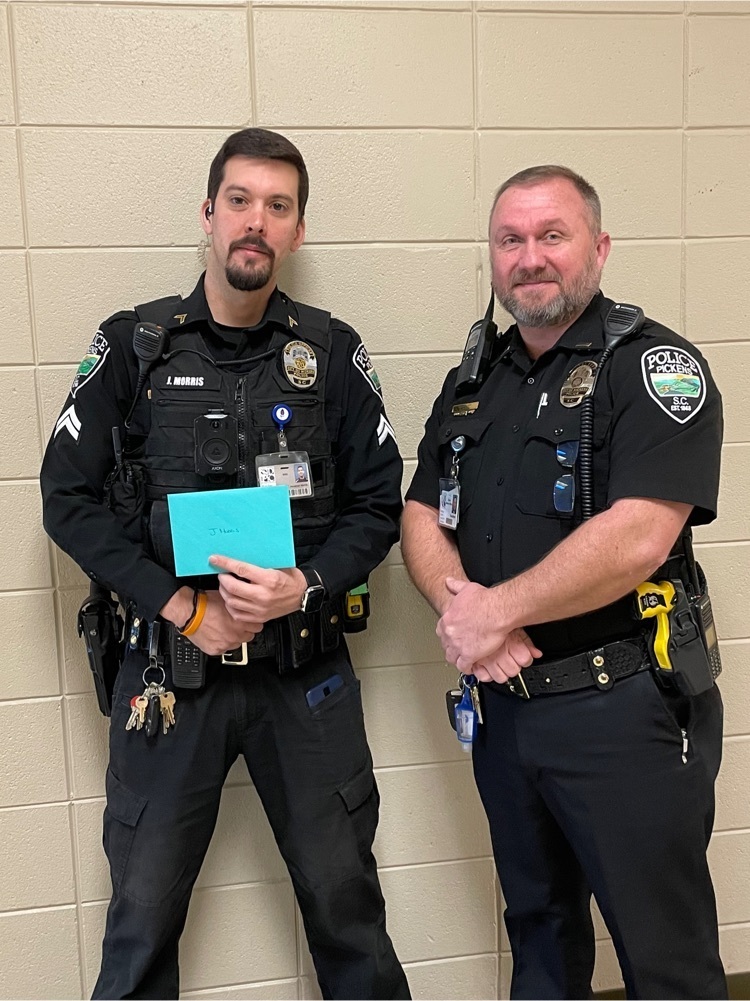 It was great to have the Class of 2022 together on campus to receive their Senior News End of Year calendar as we approach 100 days to Graduation! 💙🔥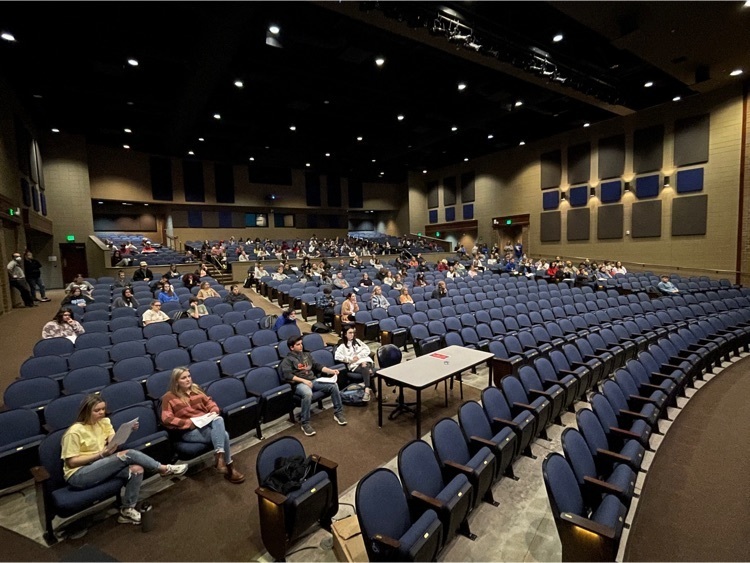 First Annual Blue Flame Car Show to support PHS Athletics Link for Sponsorship Information:
https://5il.co/15hwh

Mr. Duncan provided a special lunch for our School Counselors today as a small way to say thank you for the amazing job they do at PHS! #nationalschoolcounselingweek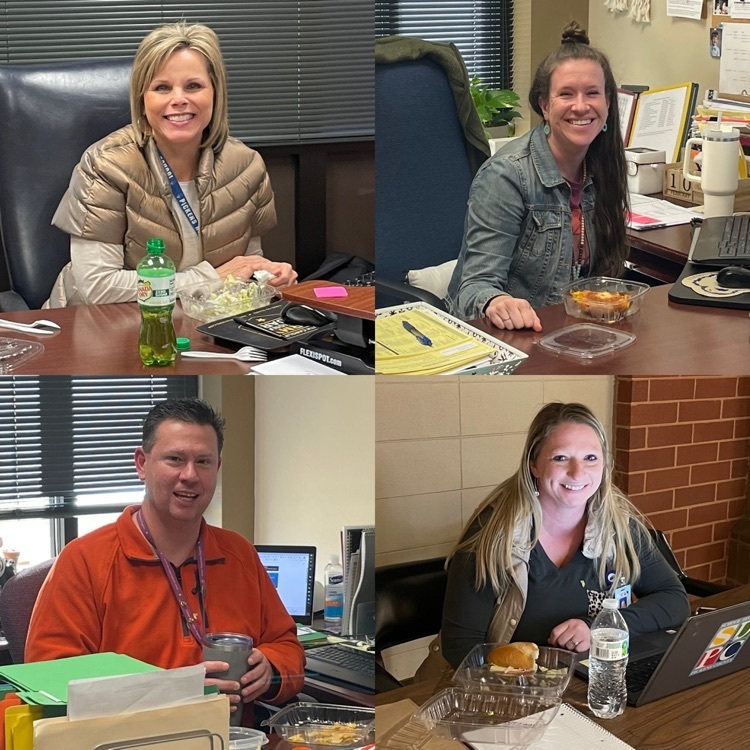 Congratulations to our Male and Female Scholar-Athletes of the Week: Elijah Roberts and Katherine Sanchez-Gamboa. Elijah is a member of the Wrestling team and Katherine is a member of the Varsity Basketball team. Student-athletes were recommended by their teachers, and a committee reviewed the nominations to determine this week's recipients. We are proud of our student-athletes for demonstrating excellence in the classroom! #goblueflame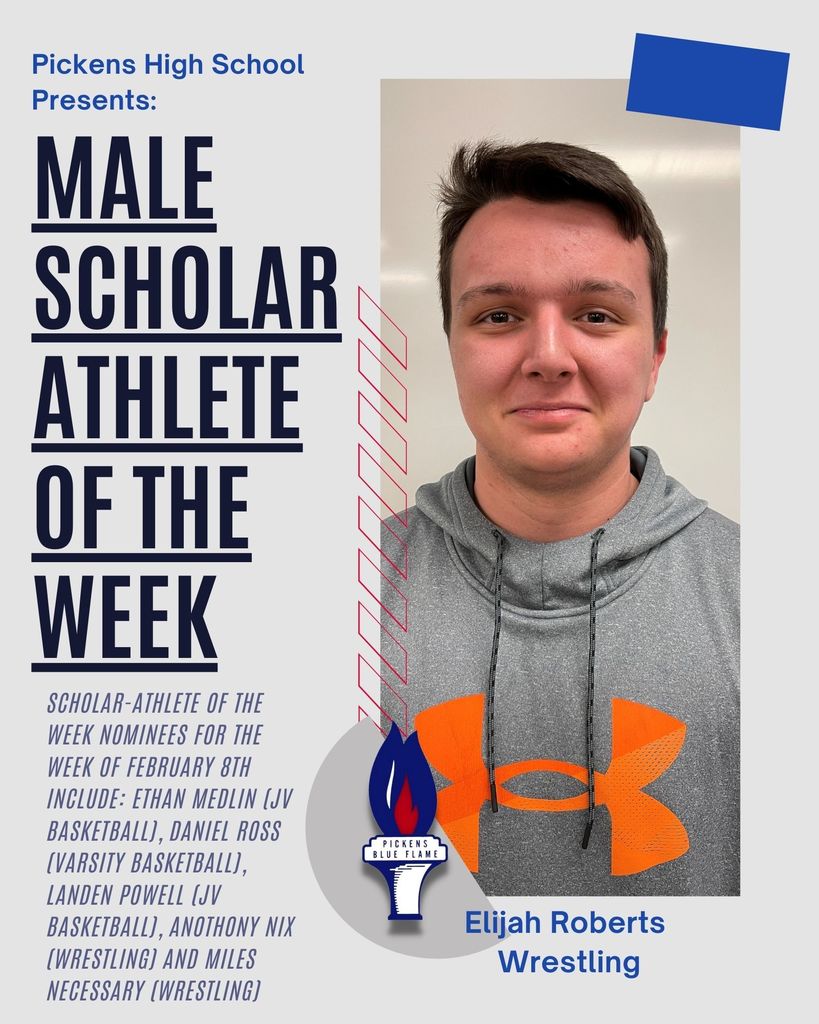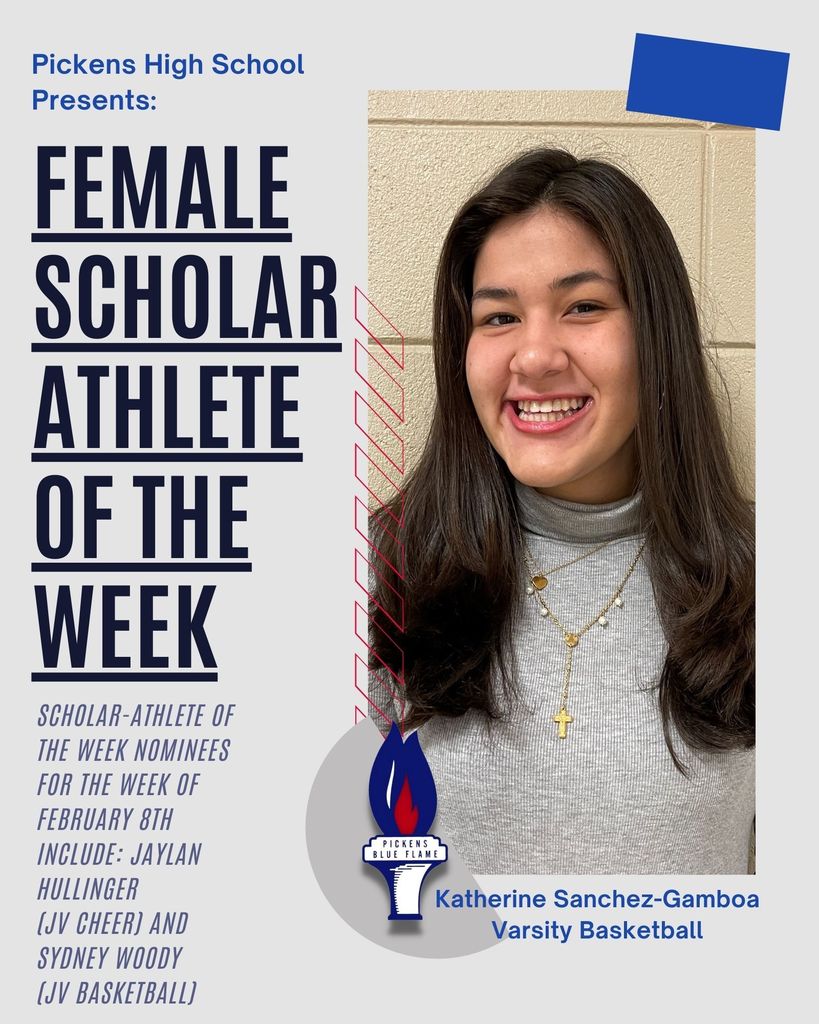 National School Counseling Week is Feb. 7-11, and we're happy to join our schools in celebrating. Every day, school counselors make a difference for students! Join us in thanking them for all they do! #SDPCBetterTogether #NSCW22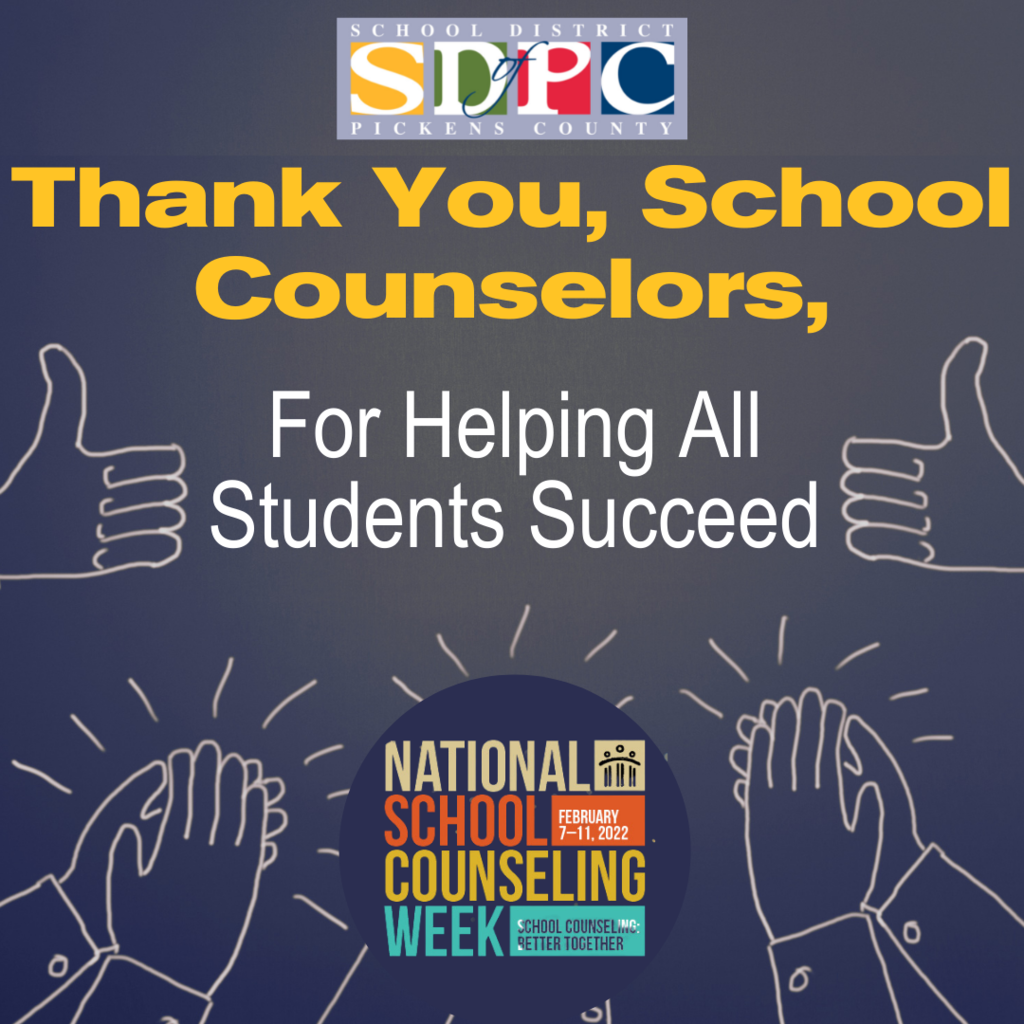 🚨Reminder🚨: There will be no school: Friday, February 4, 2022 Friday, February 18, 2022 Monday, February 21, 2022 These days are planned breaks on the 2021-2022 calendar. (Note: The free COVID-19 testing center for SDPC will be closed on these dates)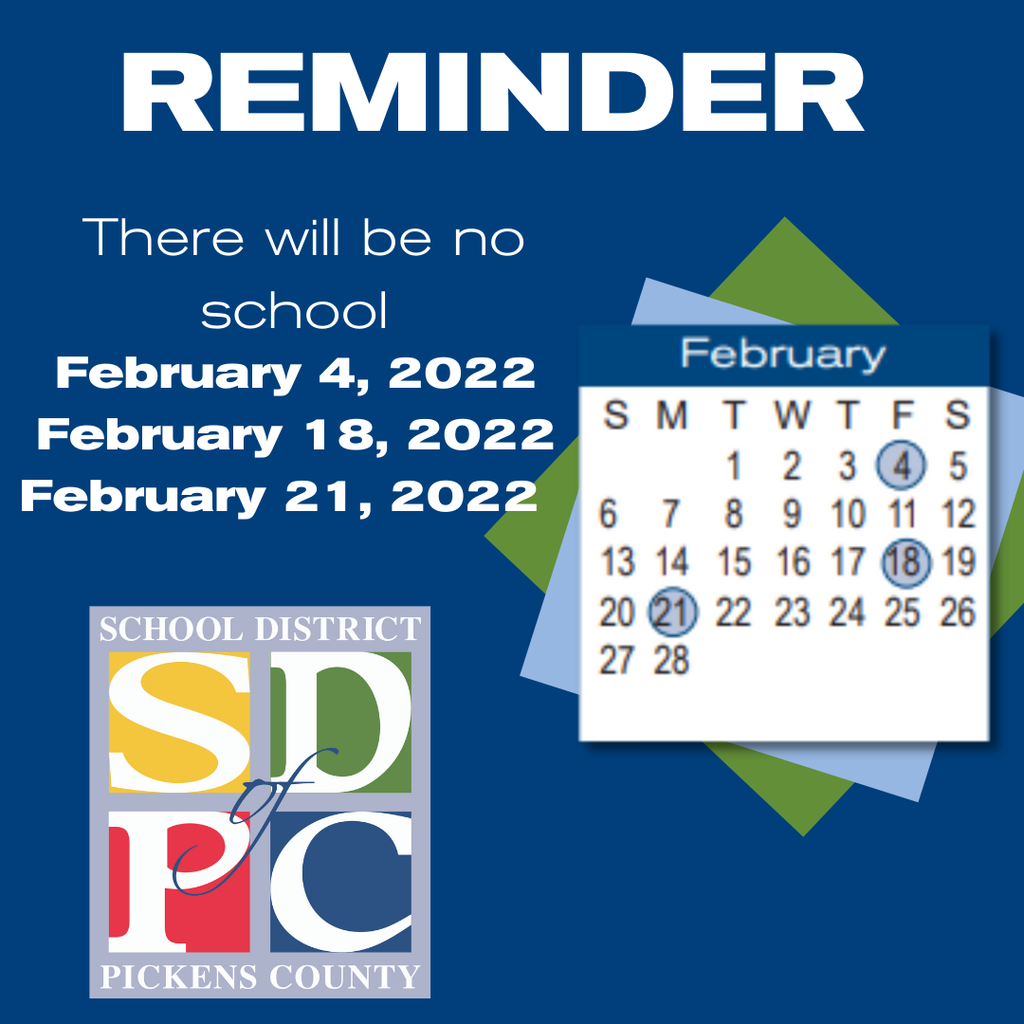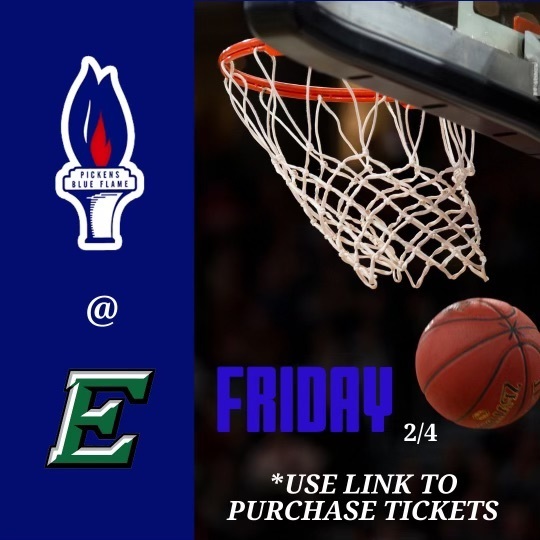 Our ROCKSTAR band is hosting a fundraiser. Make plans to attend the first ever BBQ & Bingo night. We are also looking for donations, so please reach out to Mr. Richards or a band booster representative. $20 covers the cost of the food, and then we will have a fun time playing Bingo for some great prizes!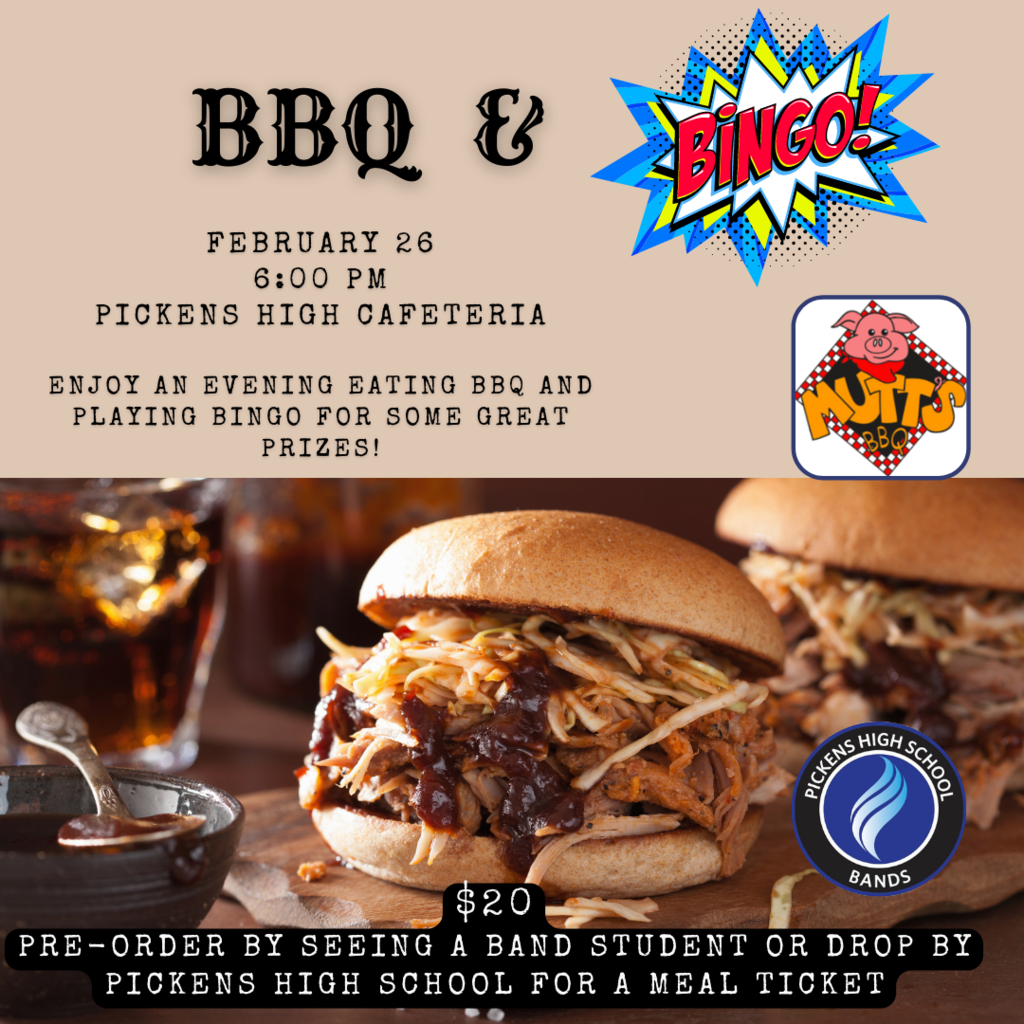 Tri-County Dual Enrollment Info Meetings: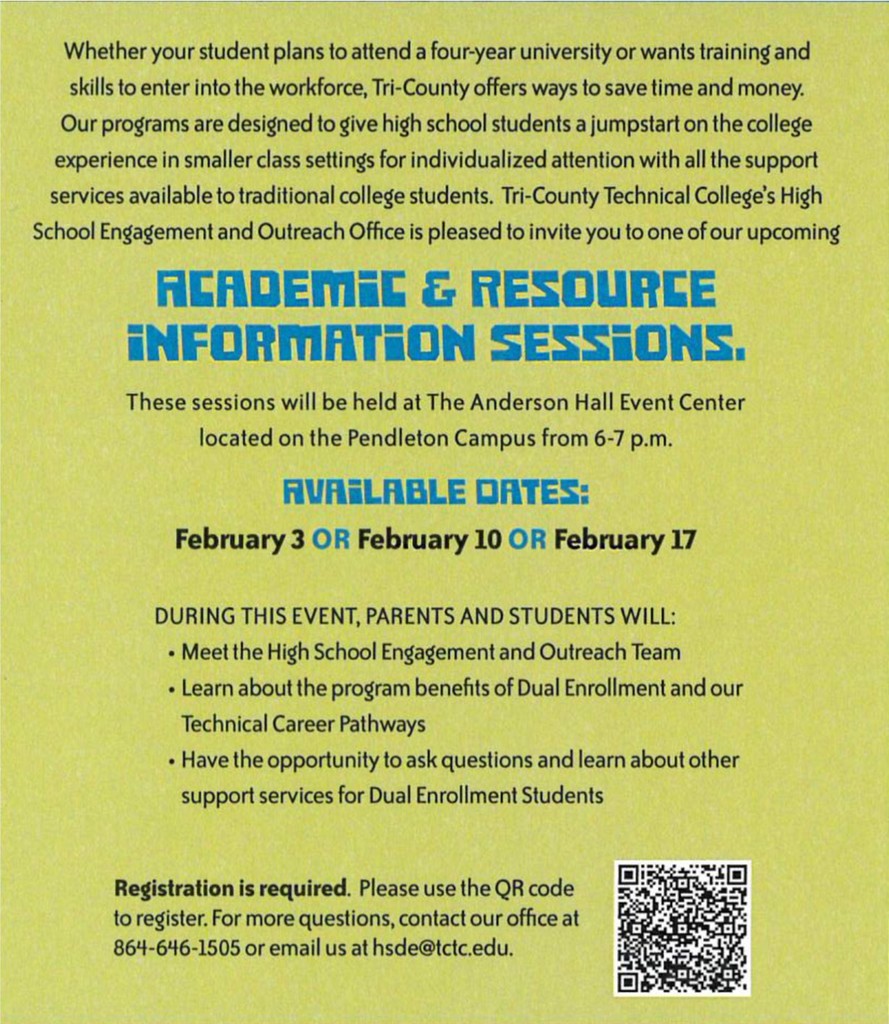 Pickens High School will be administering ACCESS testing, beginning February 2, 2022. Any student receiving ESOL services, who is required to take the ACCESS assessment has been notified by their ESOL teacher, Ms. James. Ms. James will be pulling students during their designated times to complete their ACCESS tests. If you have any questions about ACCESS testing, please contact Ms. James at 864-397-3600 ext. 3686 or
savannahjames@pickens.k12.sc.us