Come out and support our PHS FFA by purchasing a plant at the Azalea Festival this weekend!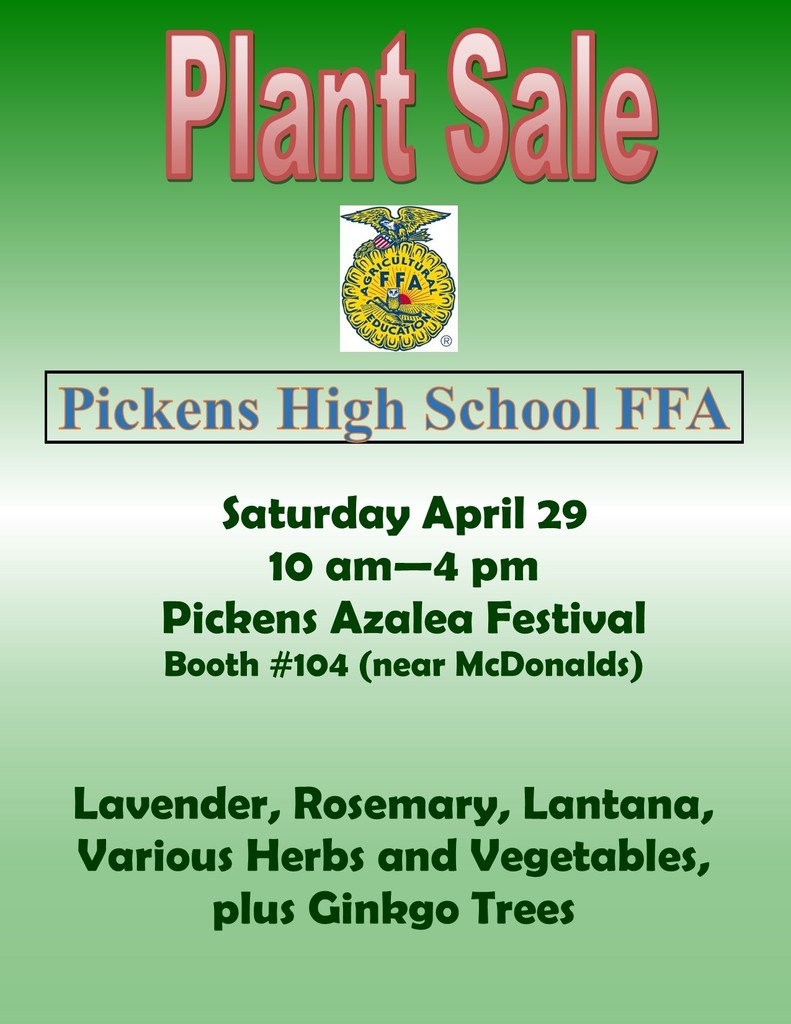 Our last SIC meeting of the 22-23 School Year.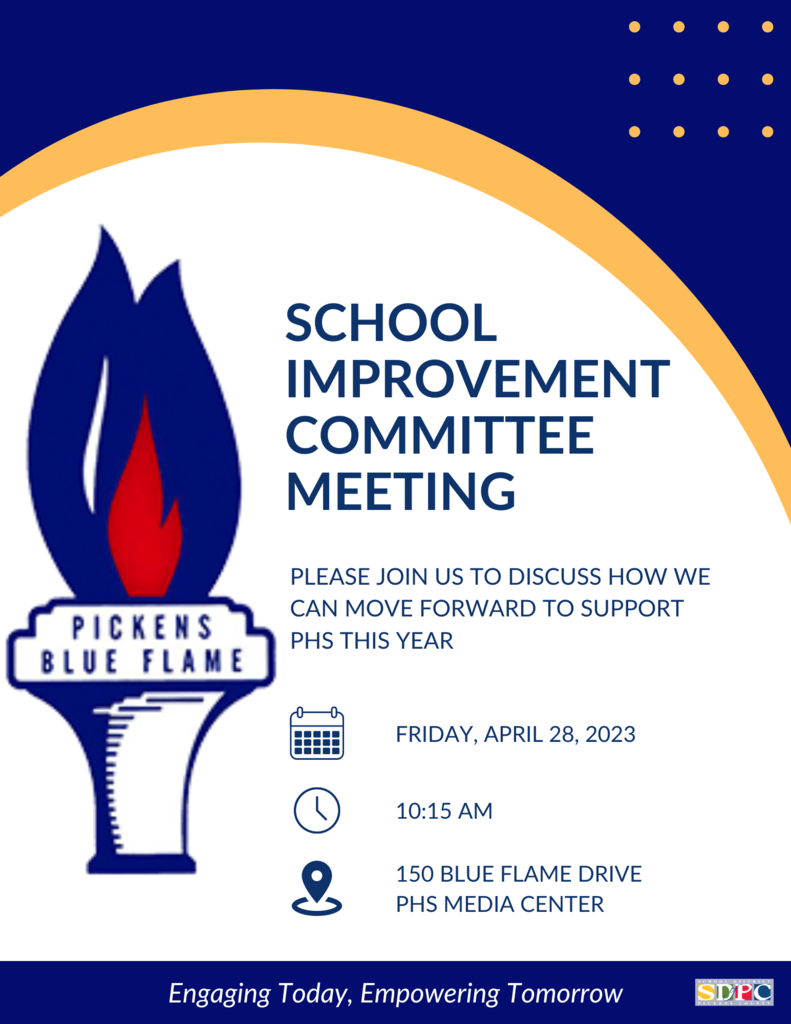 Pickens Bands has some talented students! Congratulations to: 🔷Harrison McKittrick for performing at Carnegie Hall this past weekend with Carolina Youth Symphony! 🔷Ben Poore for performing with Civitas Independent at WGI World Championships and finishing 4th in Independent Open Class! 🔷Destinee Thetford, former PHS student and current staff member, for performing with Etude Open at WGI World Championships and finishing 2nd in Independent Open Class! We are proud of all your accomplishments this season!! 💙🔥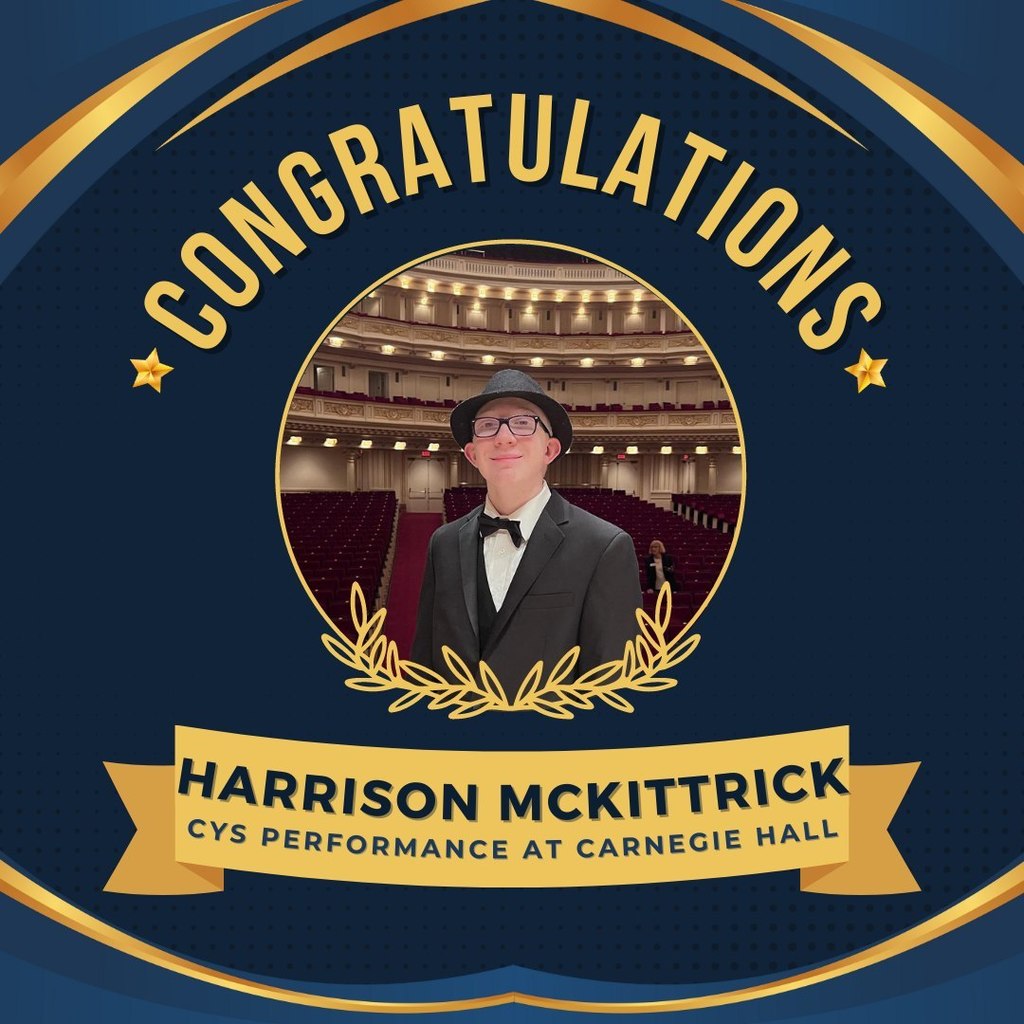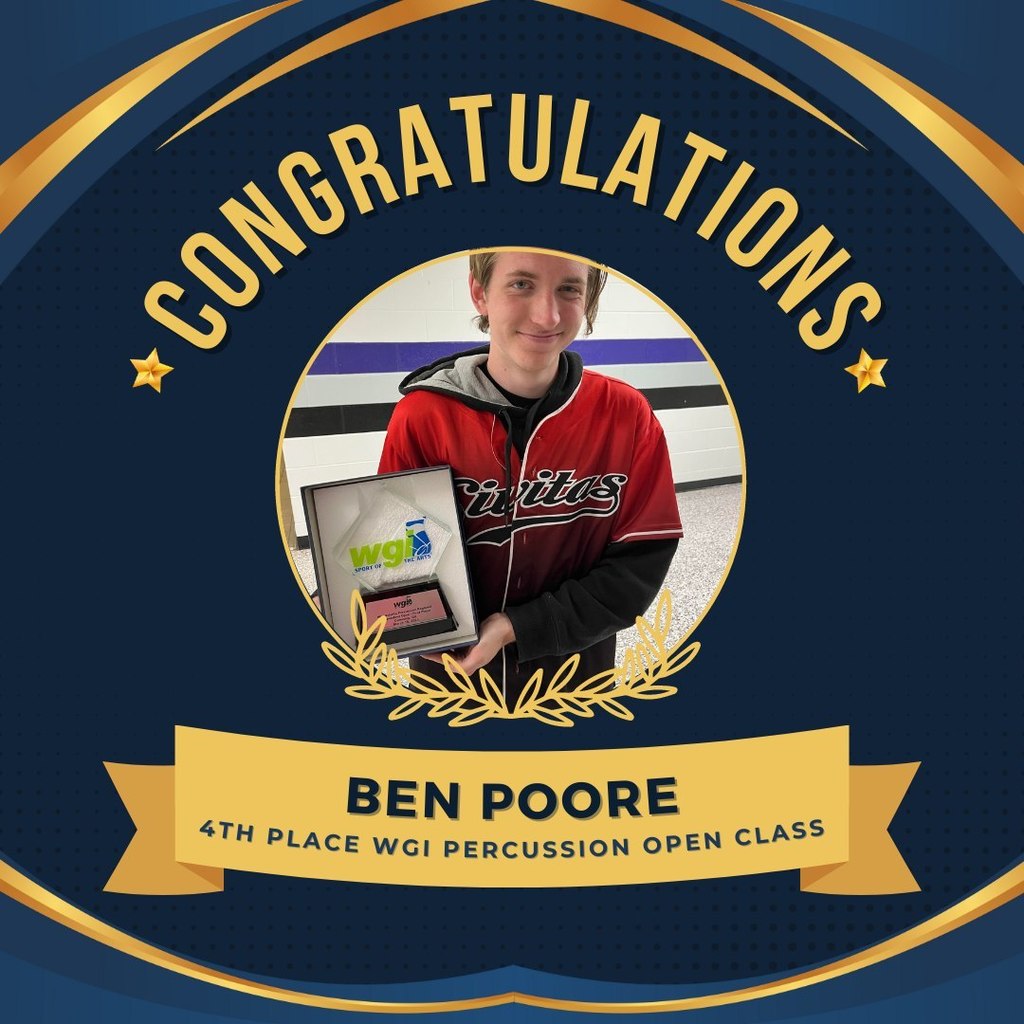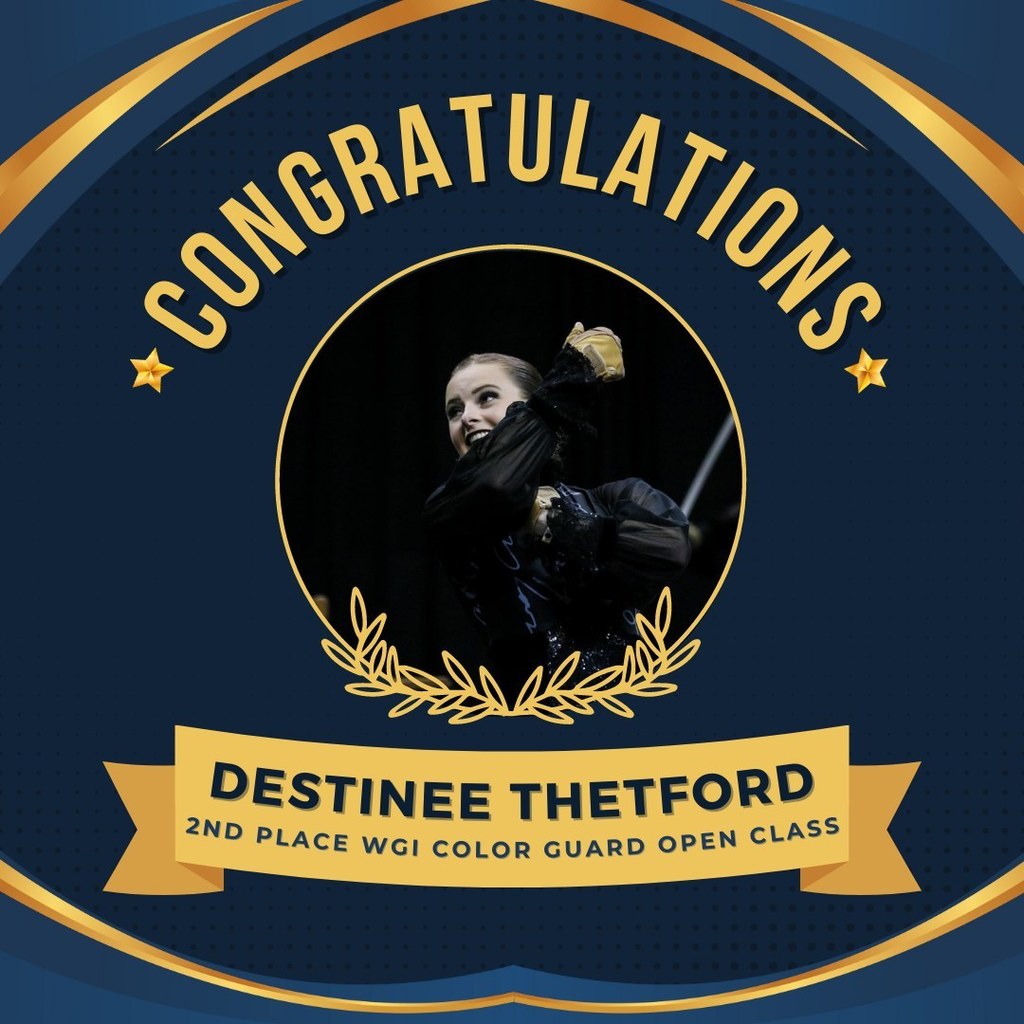 Congratulations to our Male and Female Scholar-Athletes of the Month: Nicholas Alexander and Freda Ruiz. Nicholas is a member of the Boys Tennis team and Freda is a member of the Varsity Track and Field team. Student-athletes were recommended by their teachers, and a committee reviewed the nominations to determine this month's recipients. We are proud of our student-athletes for demonstrating excellence in the classroom! #goblueflame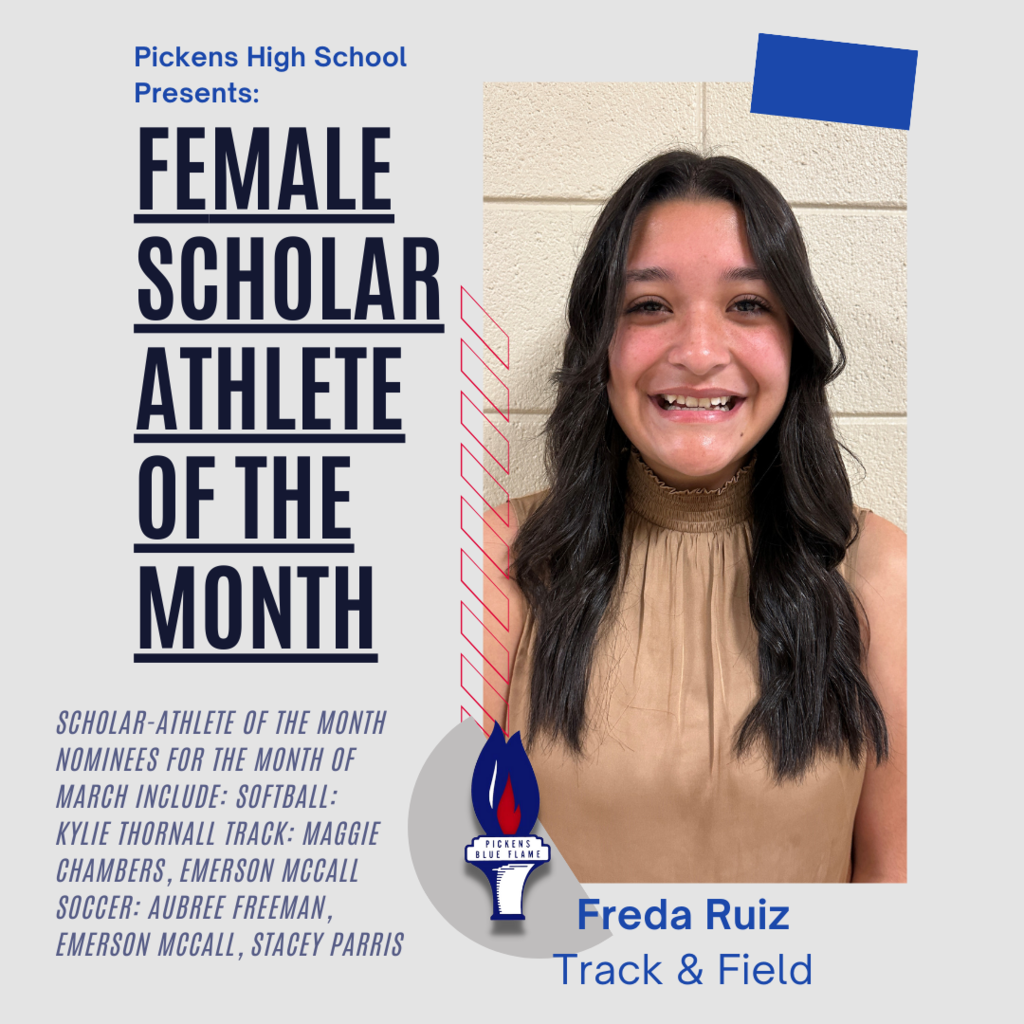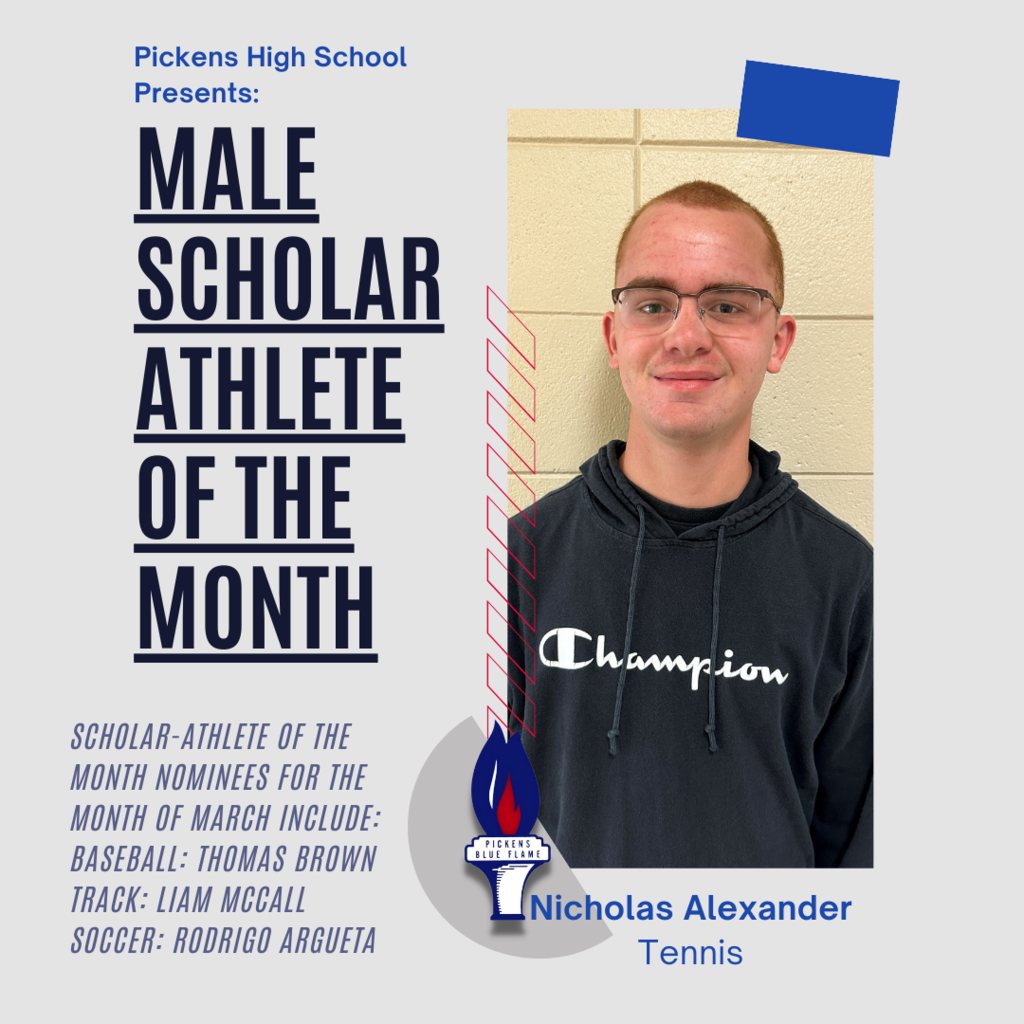 Pickens High School Baccalaureate 2023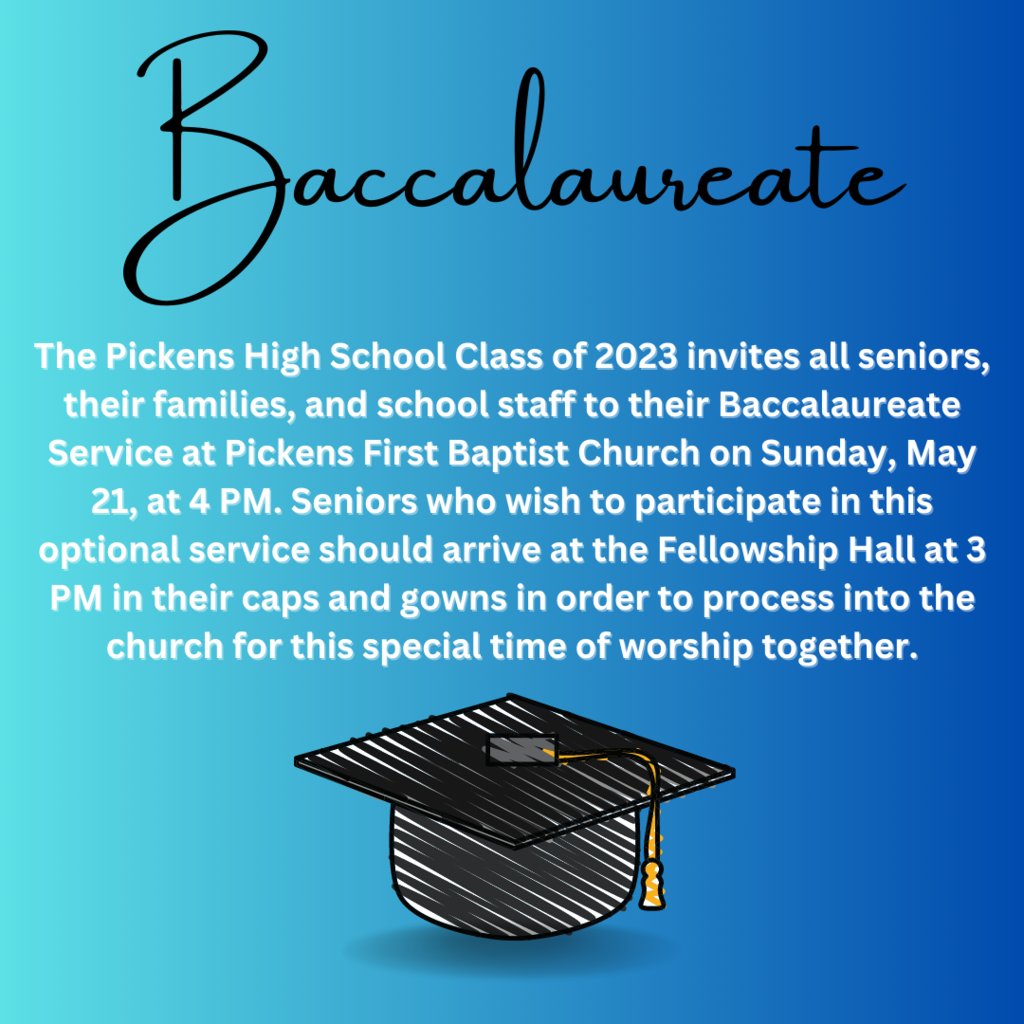 Tickets now available on MySchoolBucks!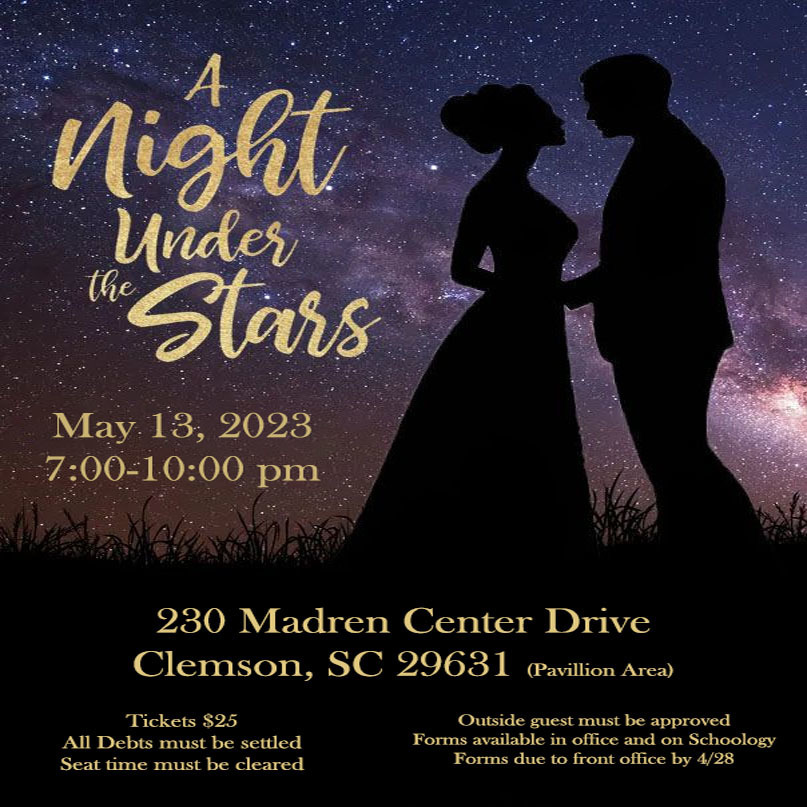 Mrs. Dunson's English 4 class went on a field trip today to visit Pickens Elementary School. They collaborated with Mrs. Seaborn's 2nd grade class in a pen pal project. It was a service learning project where the HS students helped the second graders develop their writing skills. Today, they met up to do an egg hunt and a STEM challenge.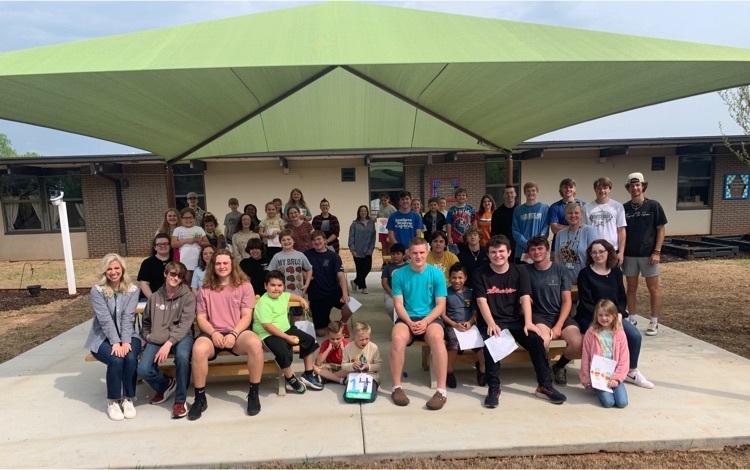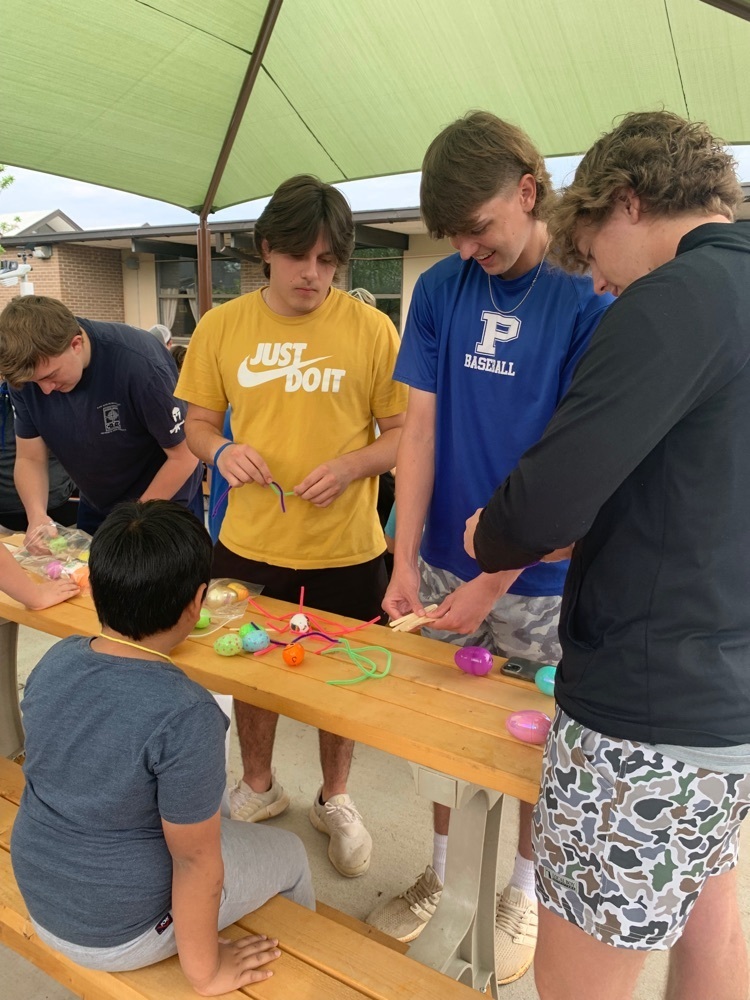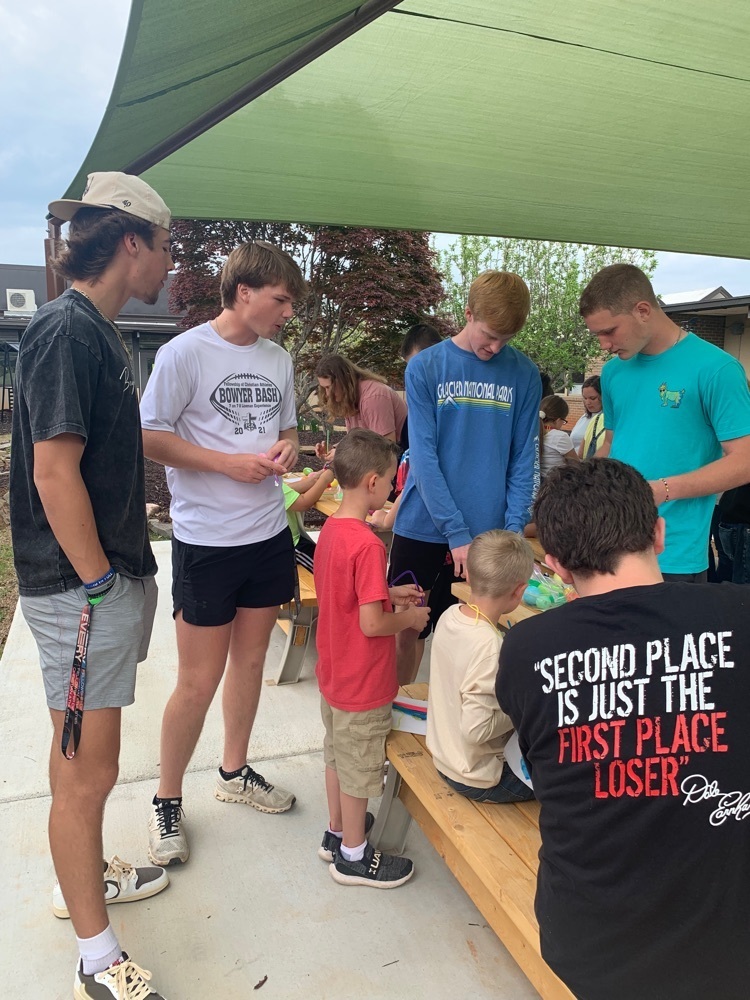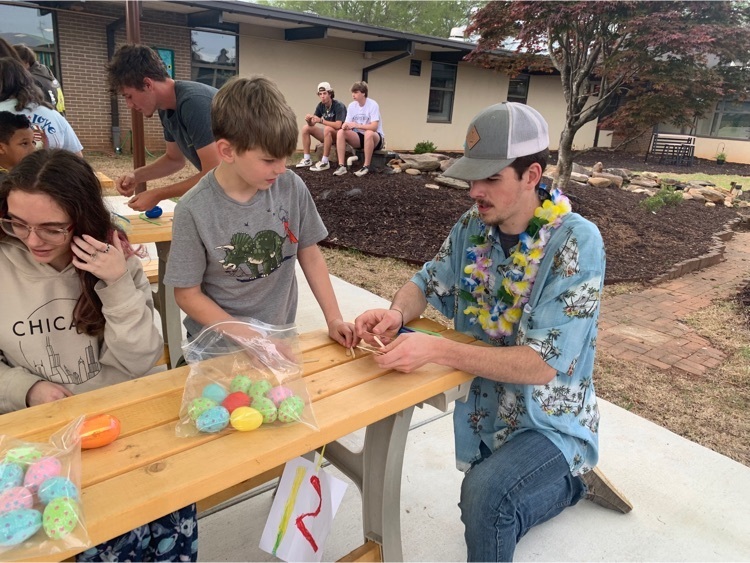 Happy National Assistant Principals Week! We appreciate your contributions to our schoolwide success!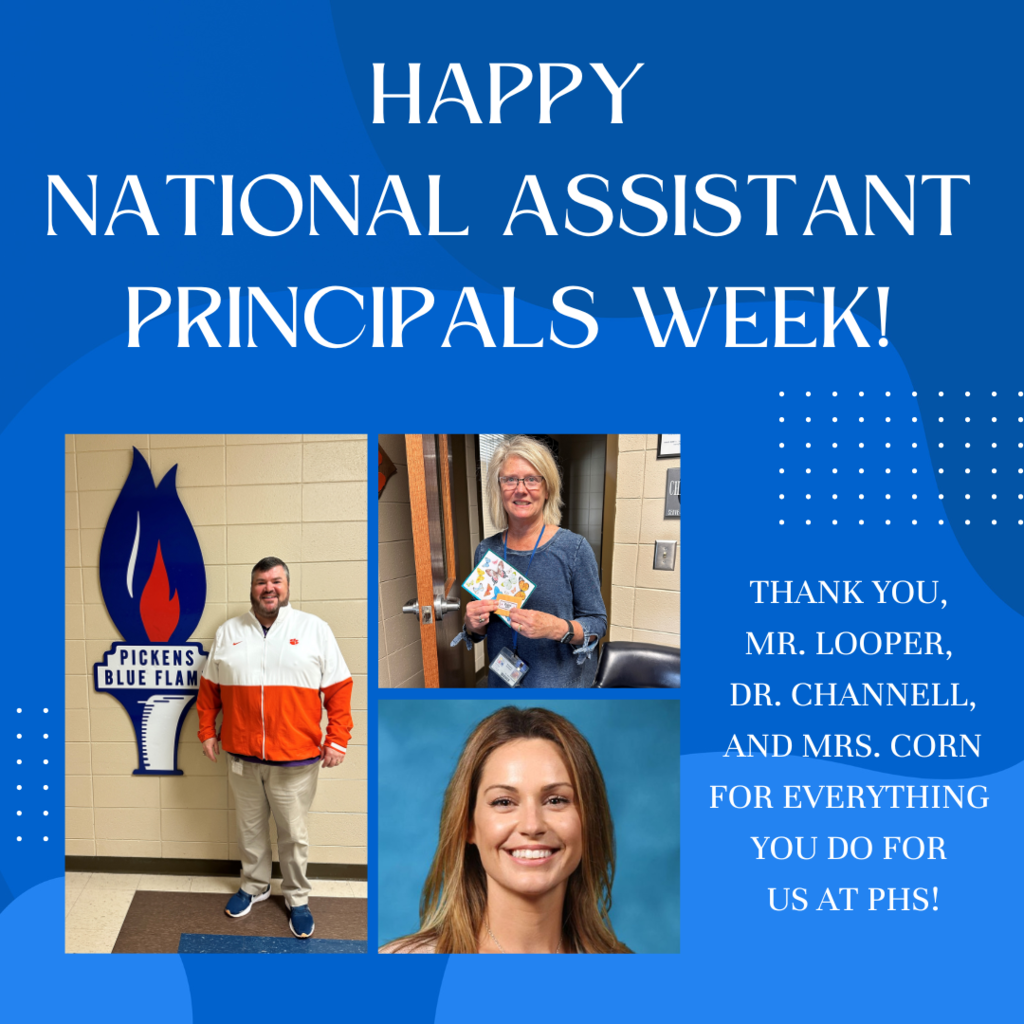 Stop by the Media Center this month and tell these sweet ladies how much you appreciate them!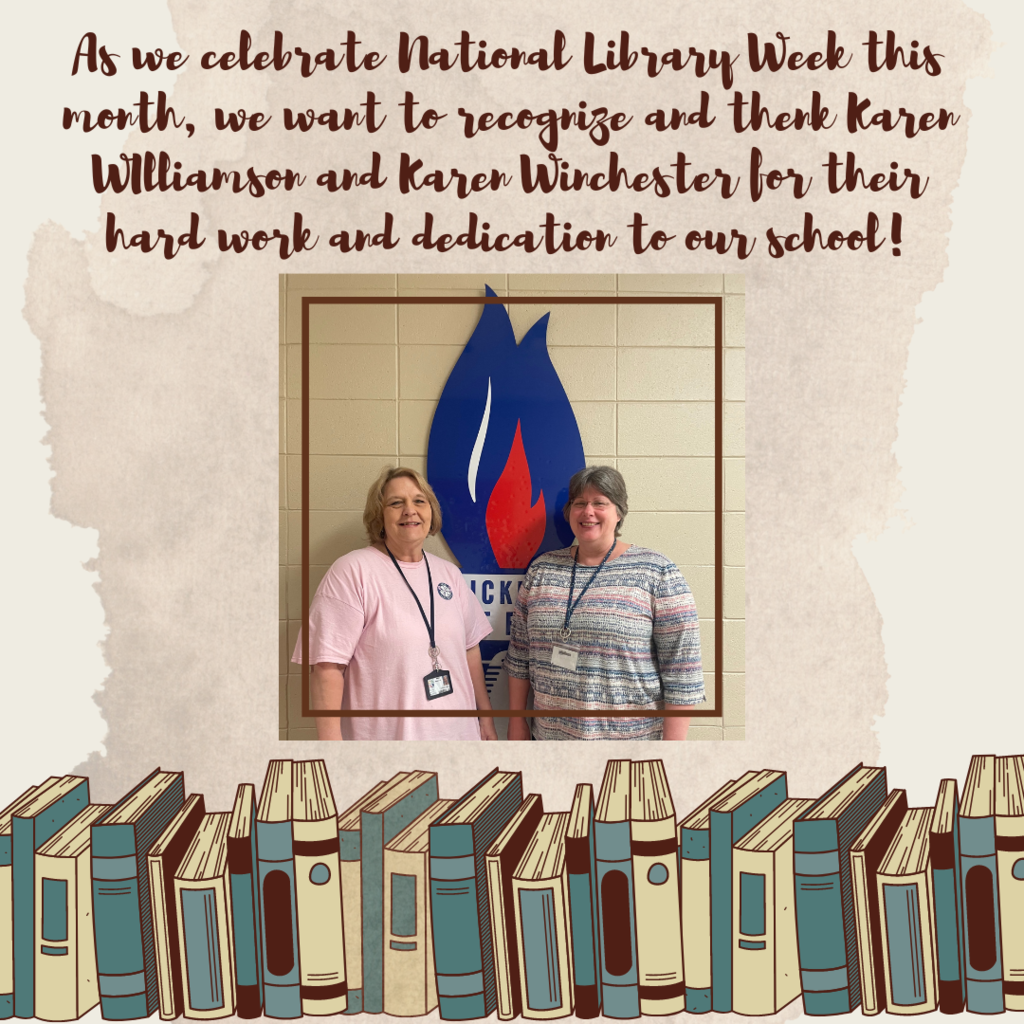 Sign up today to help benefit all PHS athletics.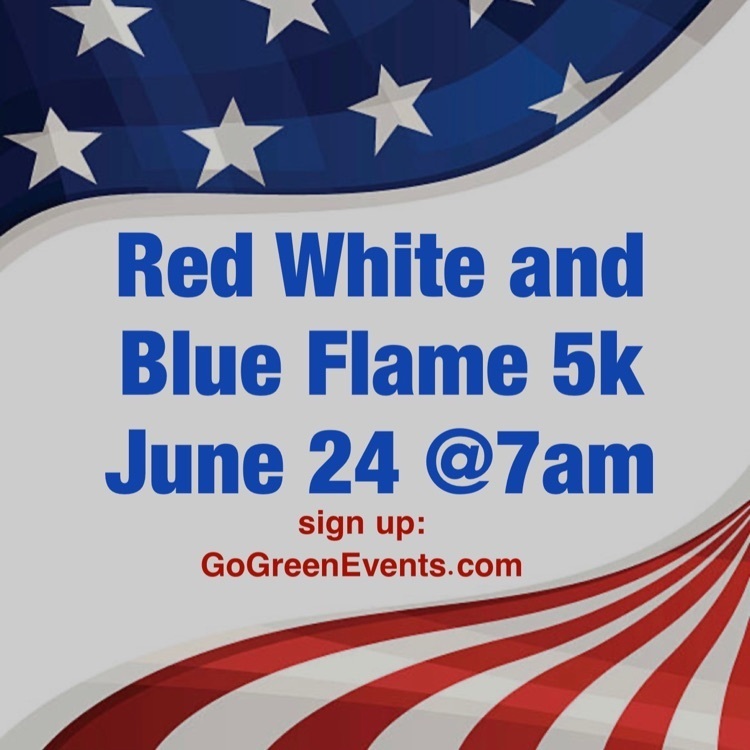 Little Shop of Horrors opens in 5 days and the set is almost done! Get your tickets now from the link below! Phsarts.ticketleap.com/littleshop/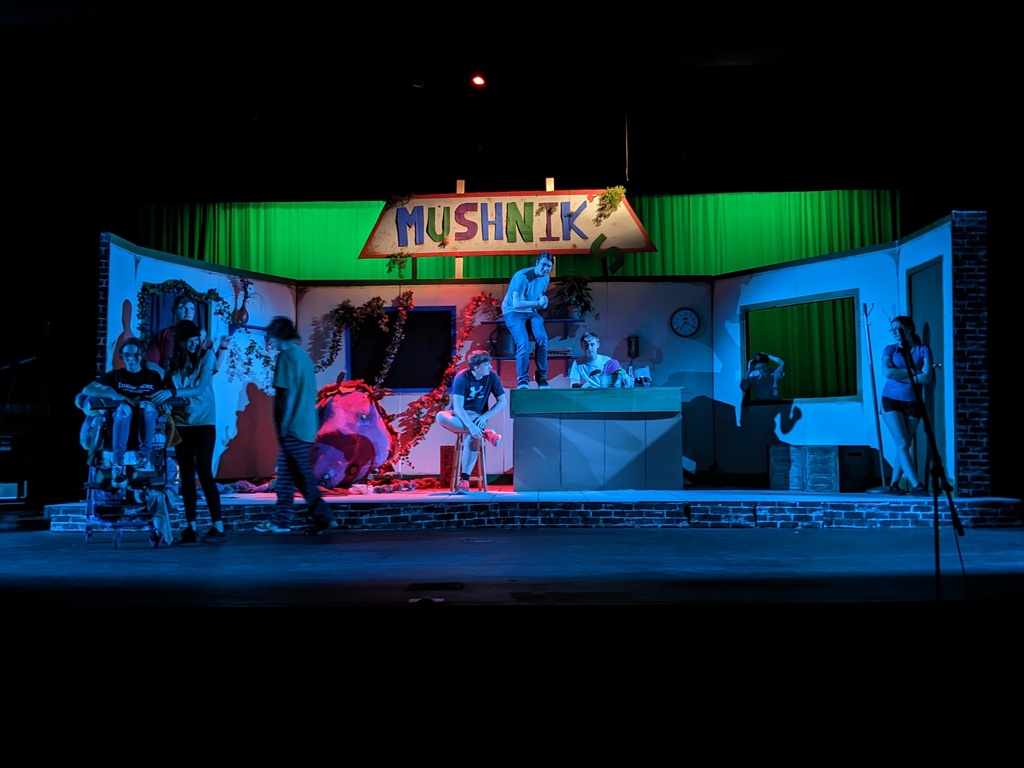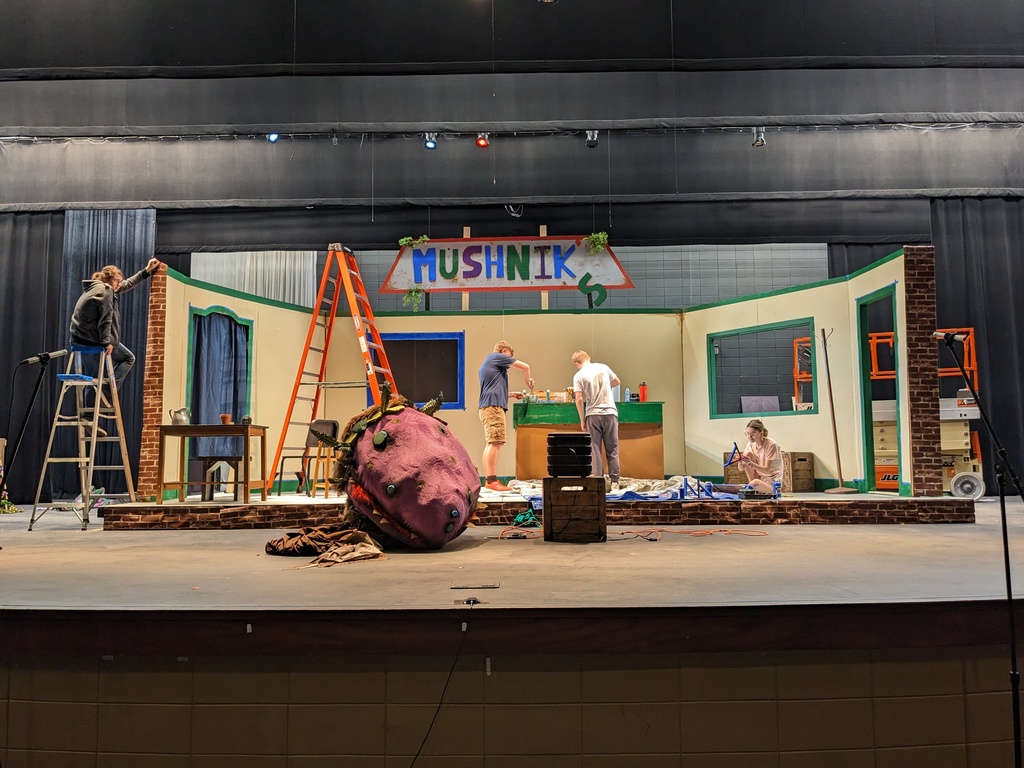 A month ago the PHS Thespian Society went to the SC Thespian Festival and competed with a series of monologues, scenes, musical numbers and a one act performance. Our student-directed one-act earned an Excellent Rating and got an "Honorable Mention Award" for the Best Ensemble. It was directed by senior Tyler Cass. Our Thespian Stage Manager, Emma Dodgens, received a Superior Rating for her stage management work in last year's Radium Girls production. Sophia Knight earned an "Excellence in Acting" award for her work in the one-act, The Day the Internet Died.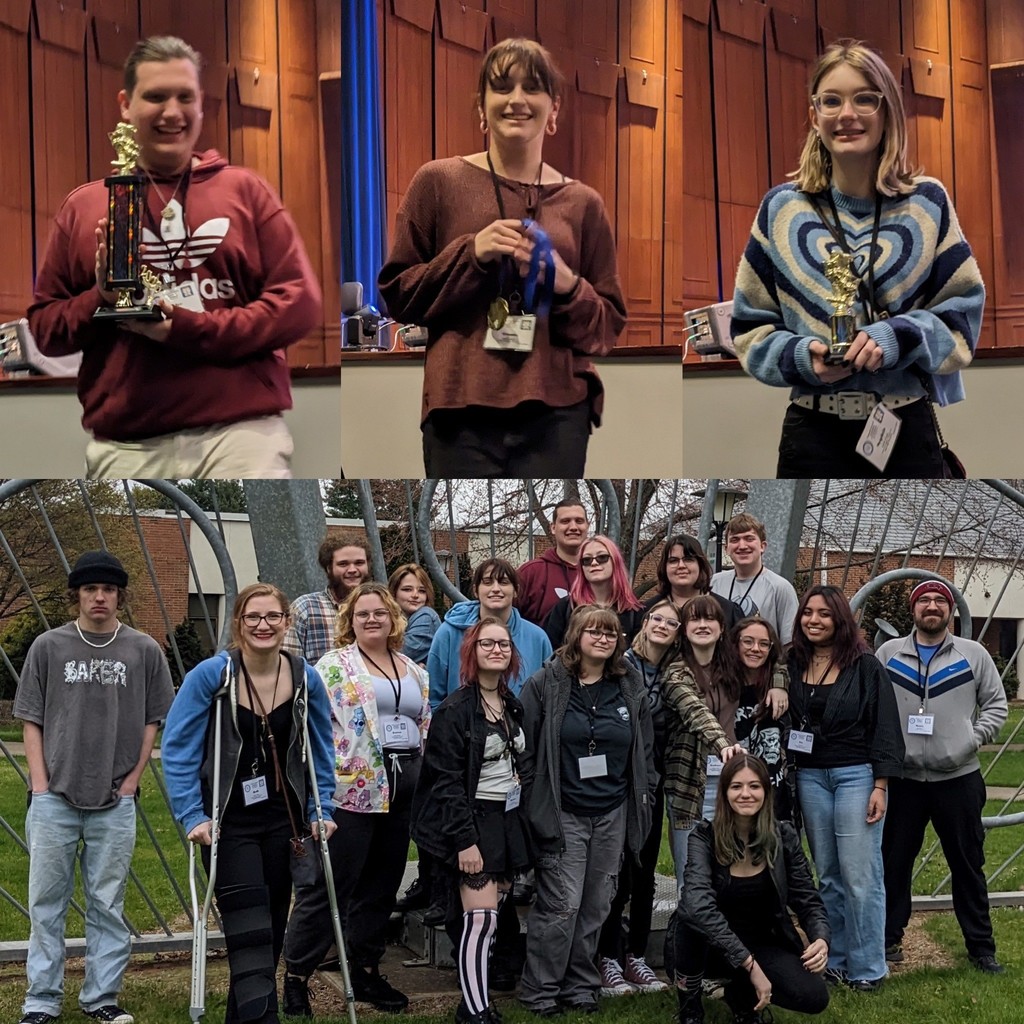 It's time to get ready for Spring Spirit Week!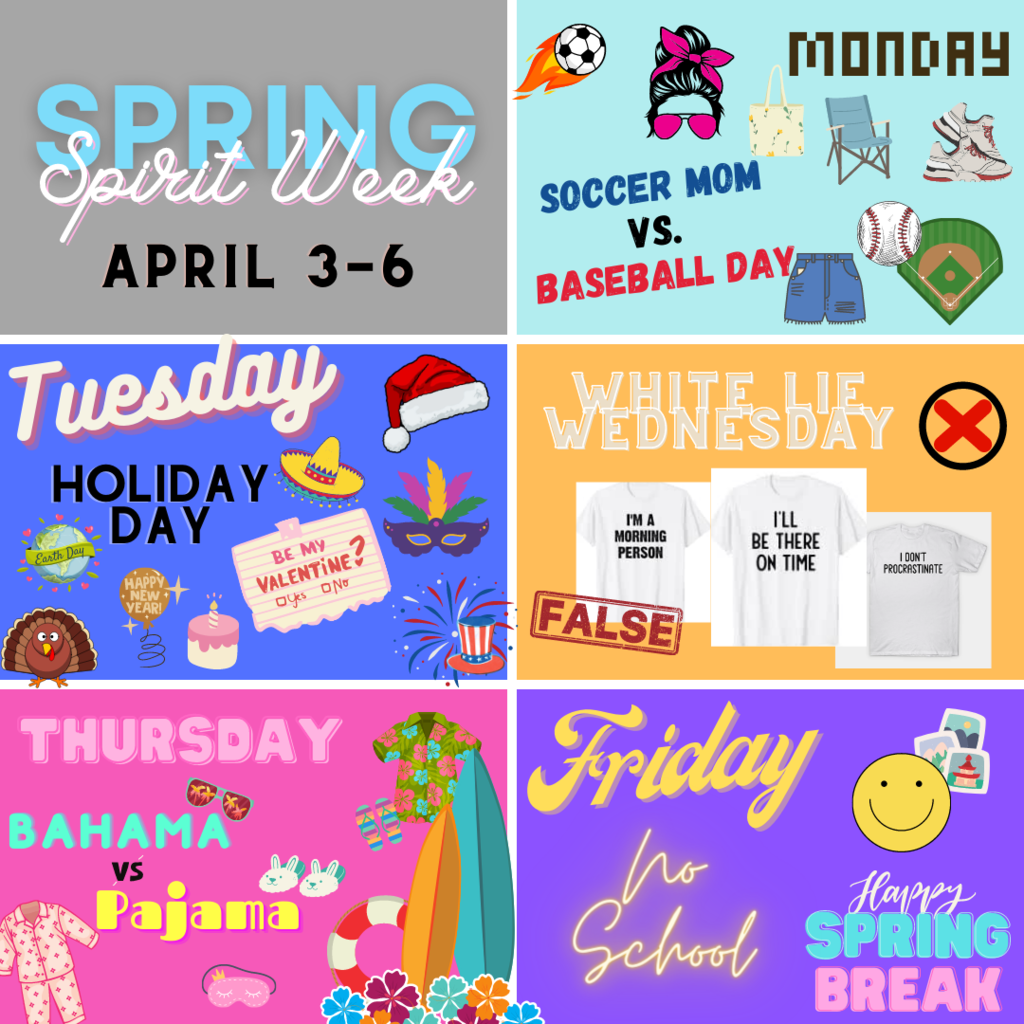 Beginning March 28, 2023, and ending April 6, 2023, all Juniors (3rd year in high school) and selected Seniors (4th year in high school) will be taking the WIN Career Readiness Assessment. Your school will share more information about your student's testing date and time. Once you receive this information, please ensure that your student will be in attendance for their assessment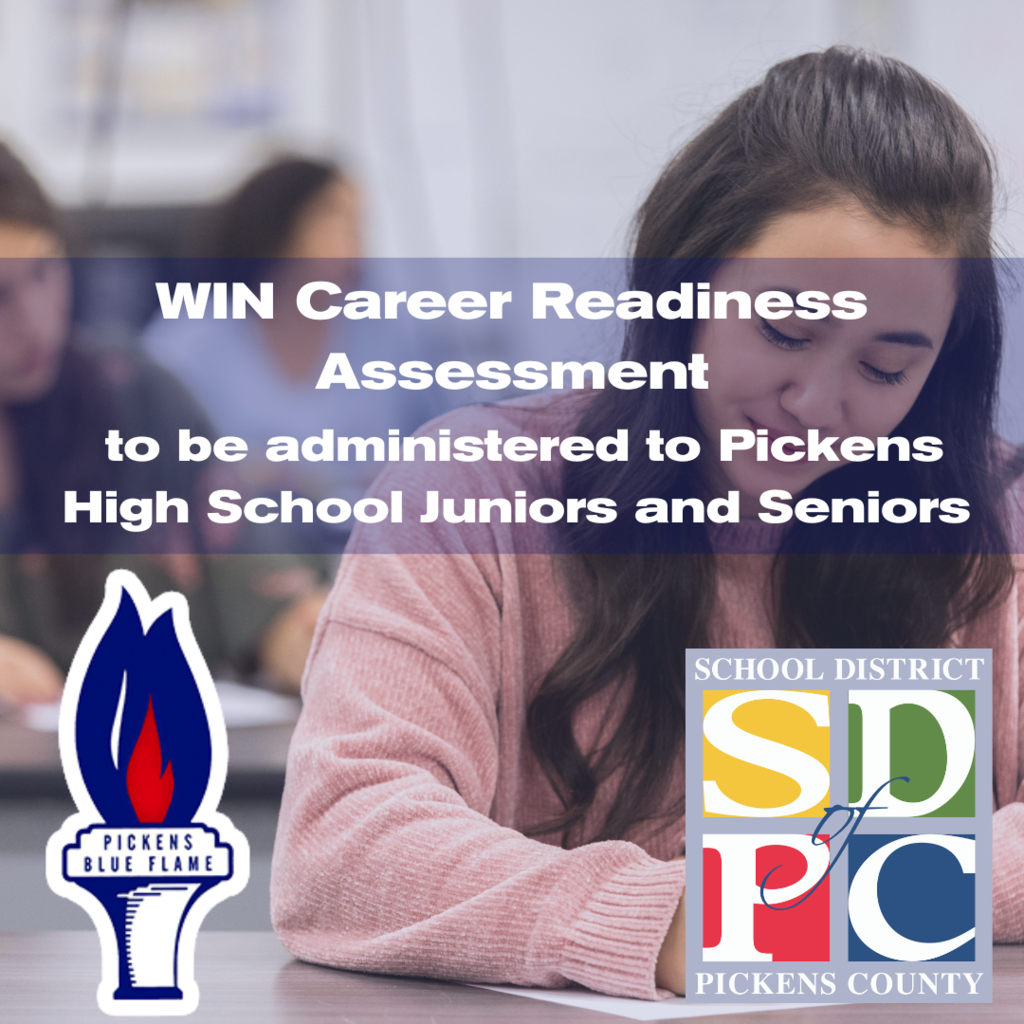 PHS Soccer Rec Night!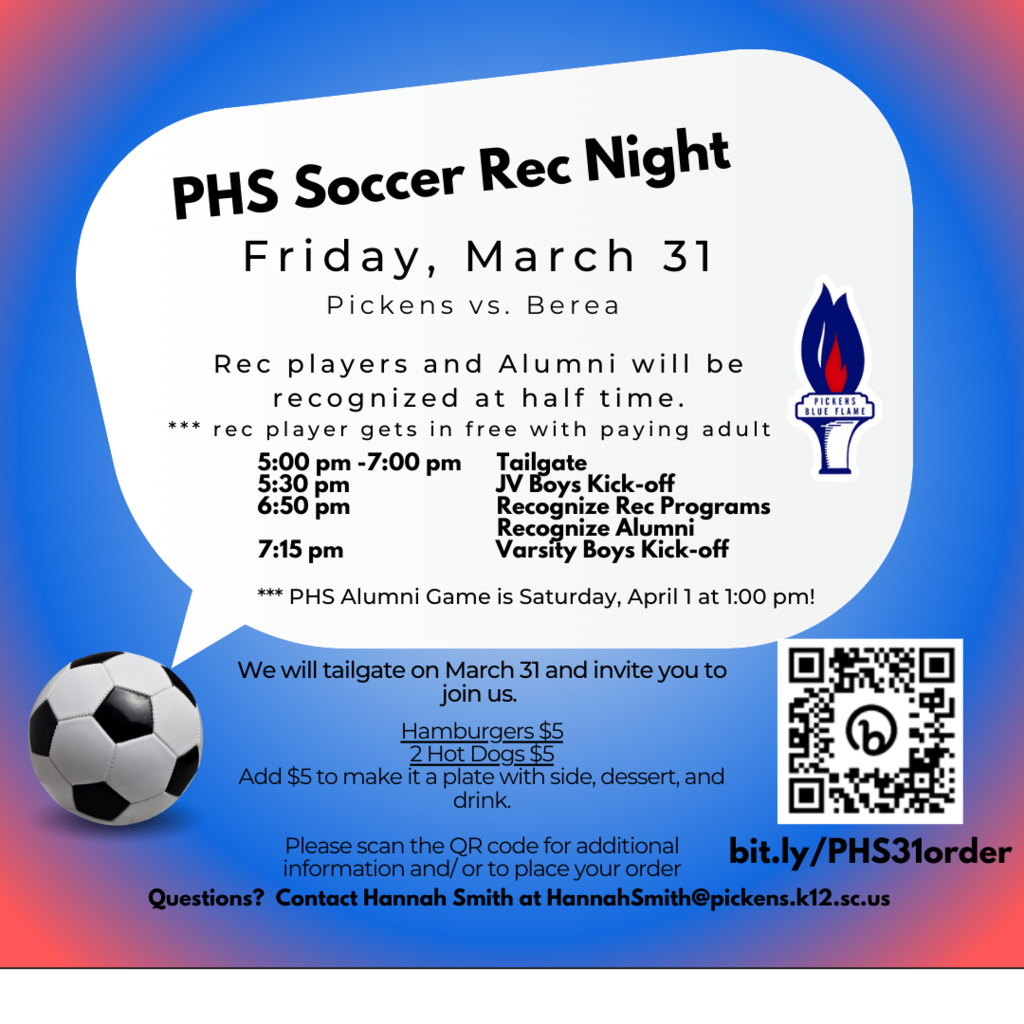 The PHS Theatre Department will present Little Shop of Horrors – A Horror/Comedy Rock Musical. The story follows Seymour, a meek florist shop assistant, who finds a mysterious plant, but as the plant grows so does its thirst for human flesh. Show dates: Monday April 3rd, Tuesday the 4th, and Wednesday the 5th at 7pm. Tickets are $10 for adults and $7 for people under 18. Tickets are available online only through the link below. Phsarts.ticketleap.com/littleshop/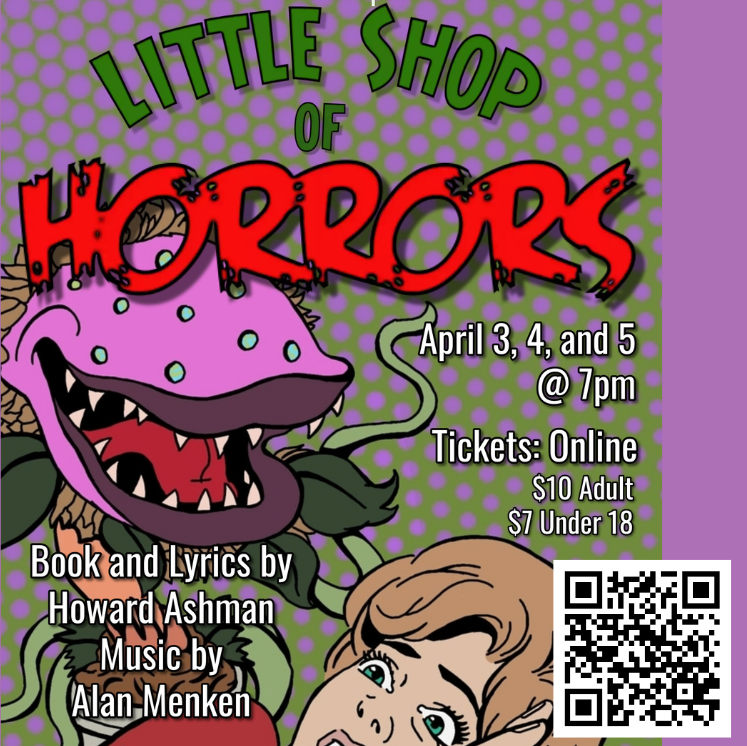 Join us for a meet and greet with Coach Reynolds on March 27 at 7:00 pm in the PHS Cafeteria. Go Blue Flame!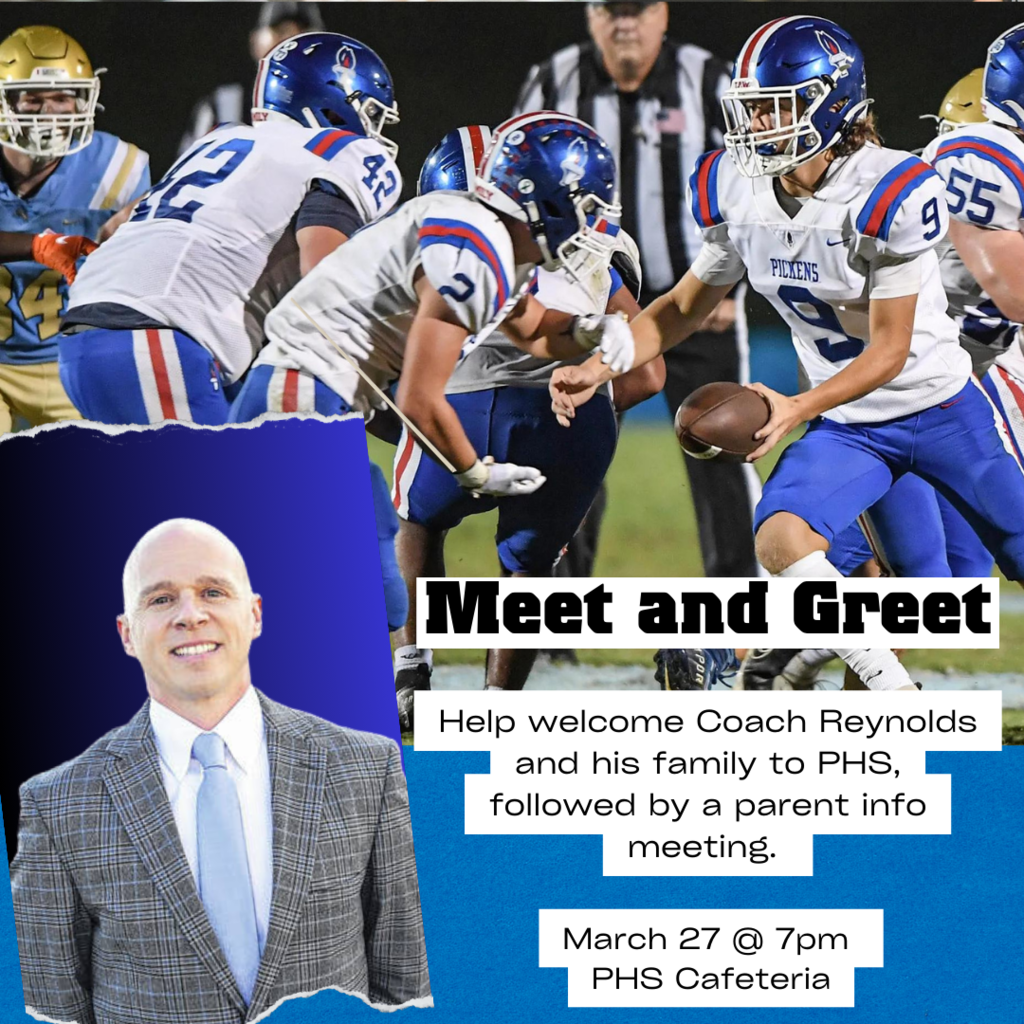 Eligibility requirements to be able to buy tickets for Seniors and Juniors are the following: -Good academic standing (passing at least half of your courses for the semester). -Good standing with attendance (no seat time owed). -Good standing with discipline (no more than 1 OSS day). -Good standing with money owed to PHS. Non-PHS dates must meet the following eligibility requirements: -Same eligibility requirements for all PHS students. -14-19 years of age (No Middle School students). -Approved by the Admin Team of the school they attend. If not enrolled in a diploma program, they must be approved by the Admin Team of PHS.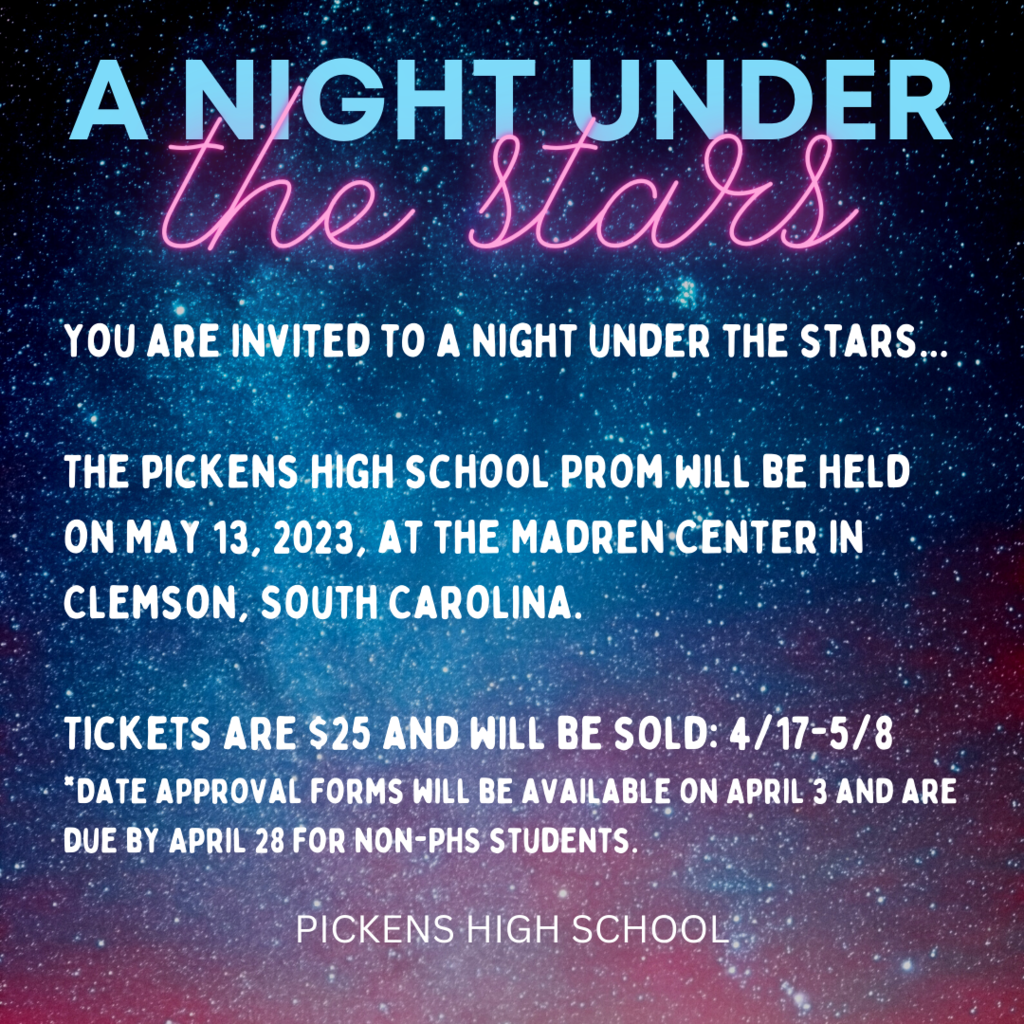 Our Pickens Band scored the highest possible rating in the state of South Carolina today at their Concert Performance Assessments, "Superior with Distinction." Congratulations to our students and staff on a job well done!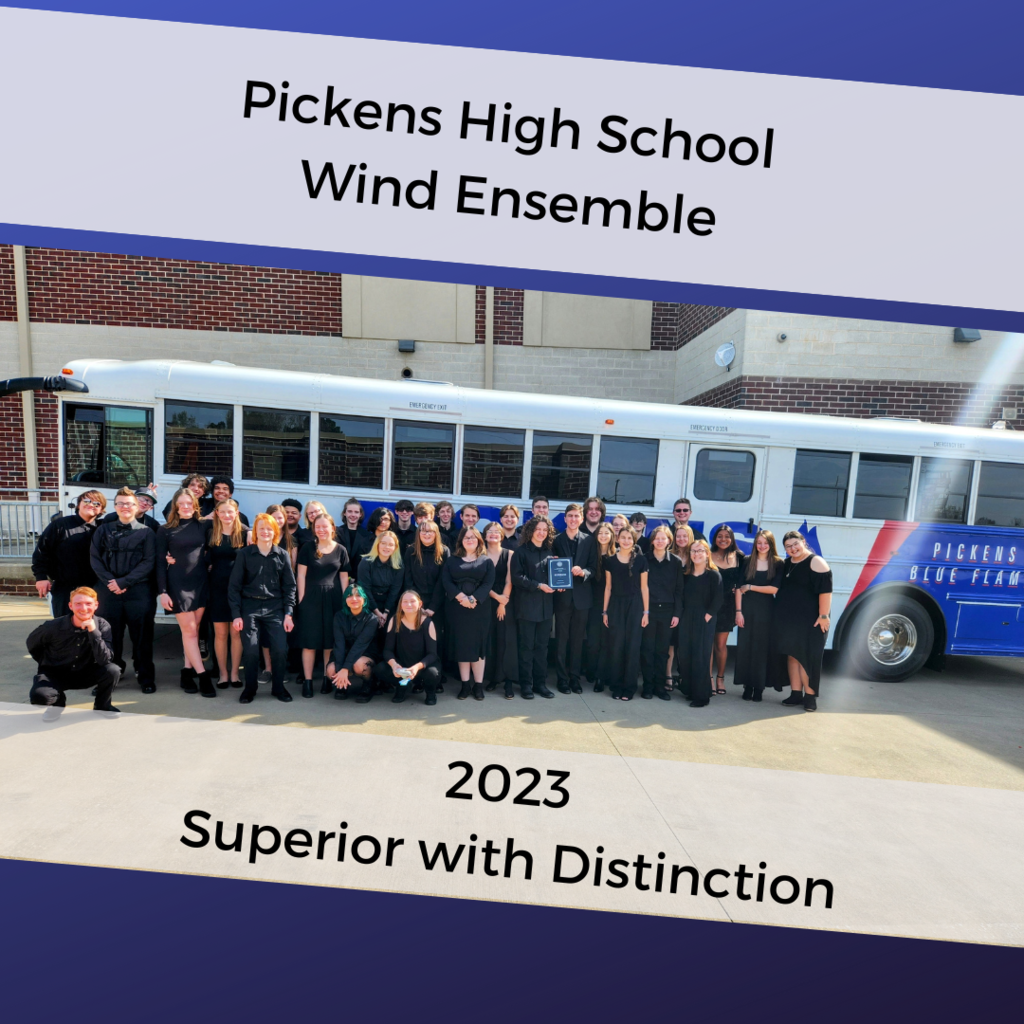 PHS Midterm Exam Schedule