Beginning March 28, 2023, and ending April 6, 2023, all Juniors (3rd year in high school) and selected Seniors (4th year in high school) will be taking the WIN Career Readiness Assessment. Your school will share more information about your student's testing date and time. Once you receive this information, please ensure that your student will be in attendance for their assessment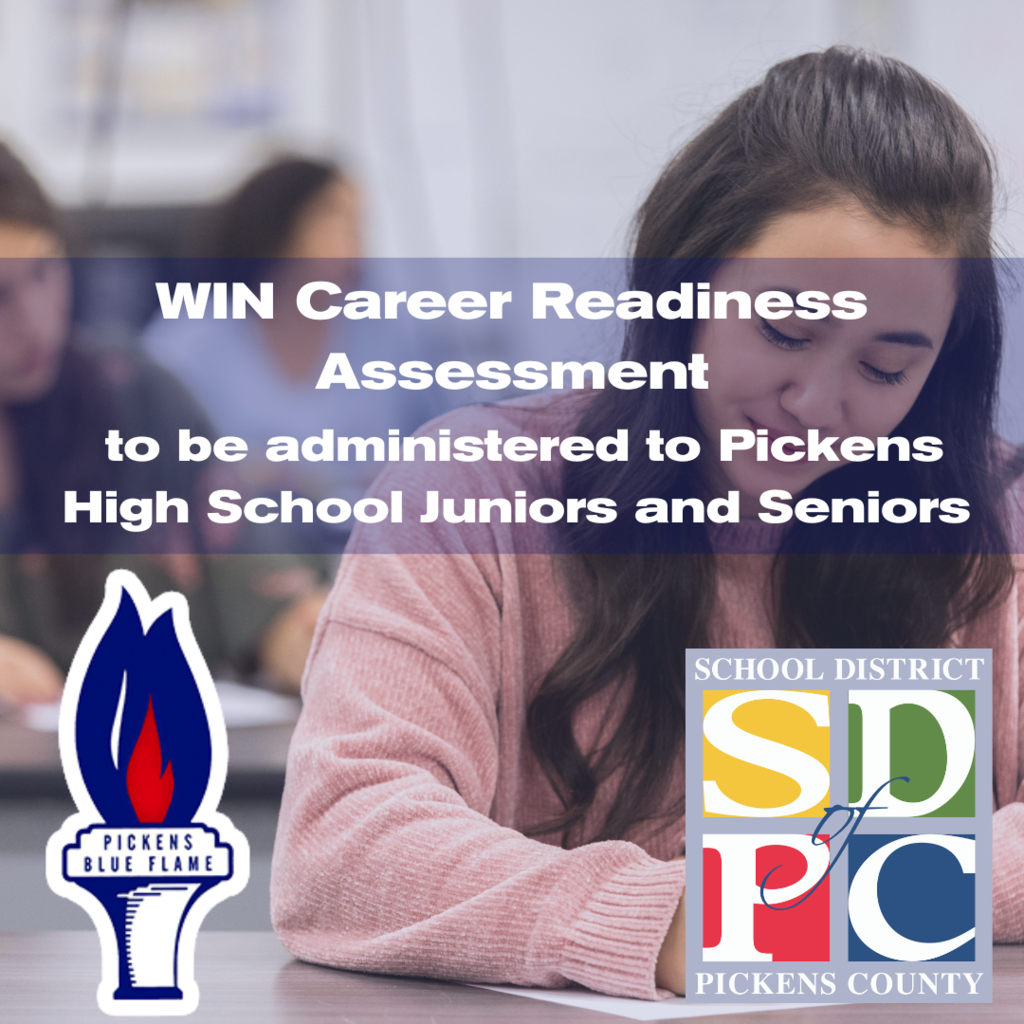 PHS Soccer Rec Night!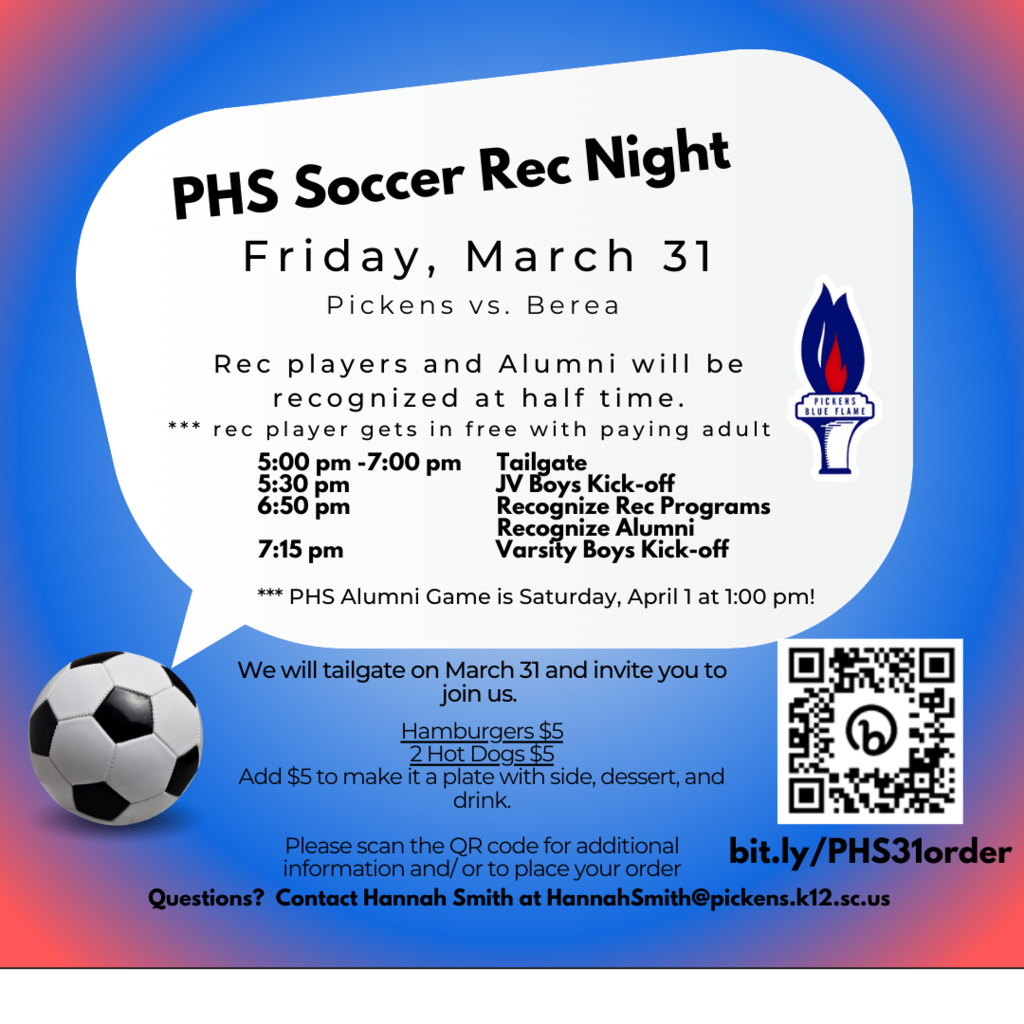 The PHS Theatre Department will present Little Shop of Horrors – A Horror/Comedy Rock Musical. The story follows Seymour, a meek florist shop assistant, who finds a mysterious plant, but as the plant grows so does its thirst for human flesh. Show dates: Monday April 3rd, Tuesday the 4th, and Wednesday the 5th at 7pm. Tickets are $10 for adults and $7 for people under 18. Tickets are available online only through the link below. Phsarts.ticketleap.com/littleshop/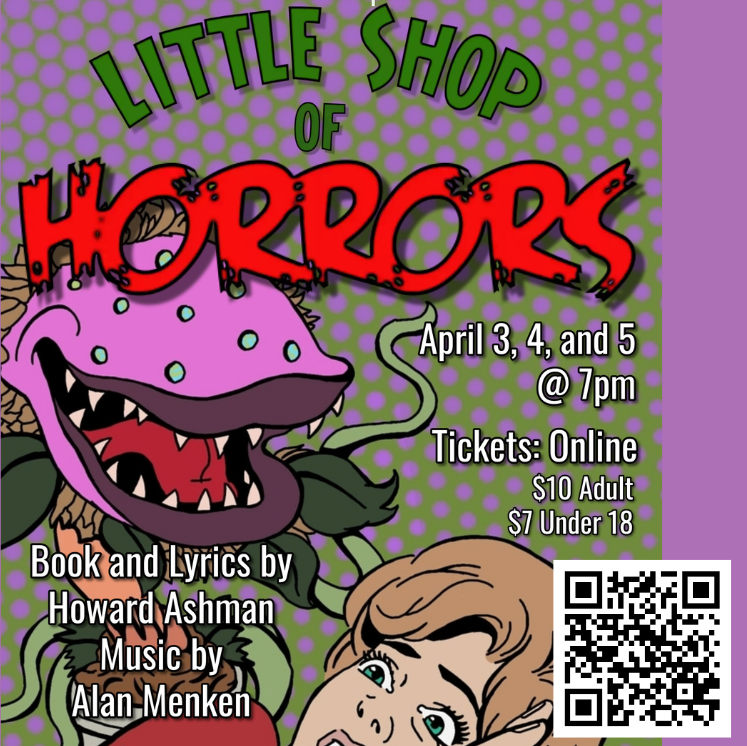 Join us for a meet and greet with Coach Reynolds on March 27 at 7:00 pm in the PHS Cafeteria. Go Blue Flame!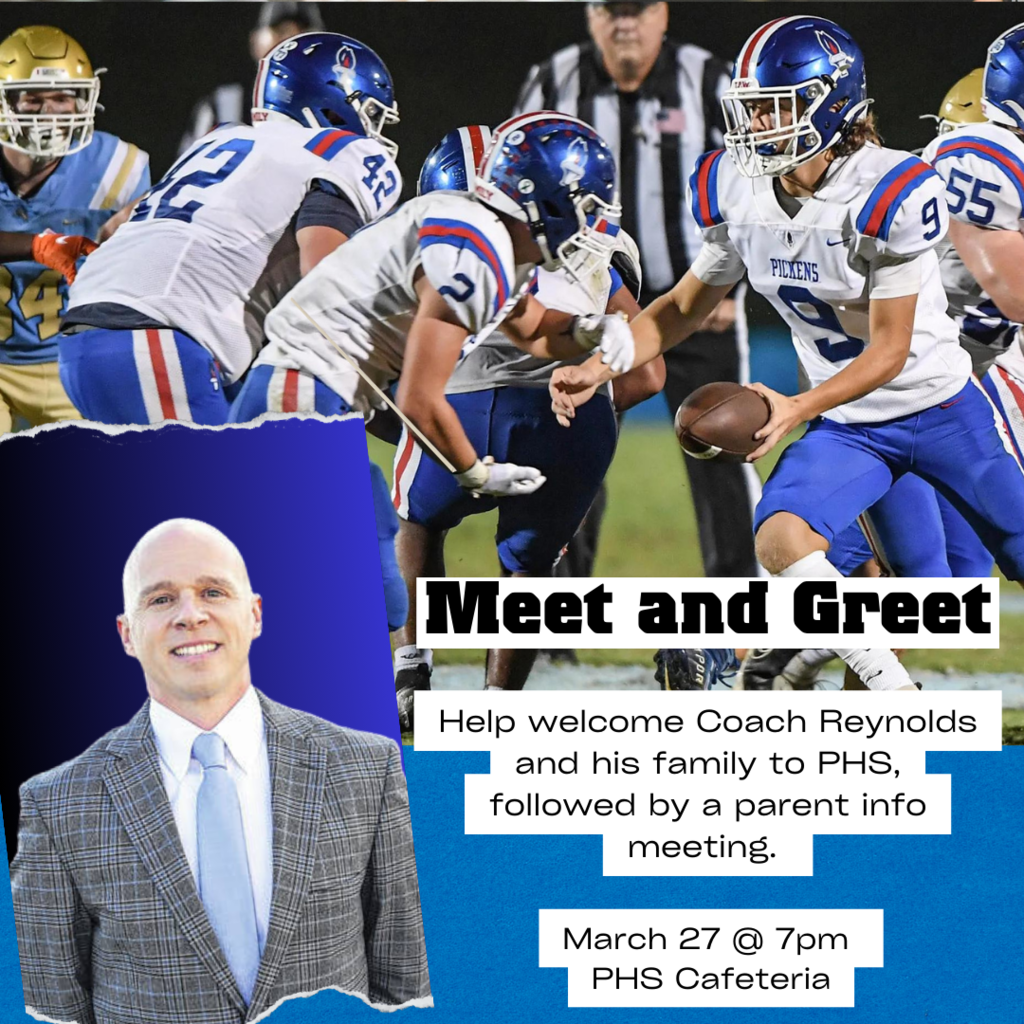 Eligibility requirements to be able to buy tickets for Seniors and Juniors are the following: -Good academic standing (passing at least half of your courses for the semester). -Good standing with attendance (no seat time owed). -Good standing with discipline (no more than 1 OSS day). -Good standing with money owed to PHS. Non-PHS dates must meet the following eligibility requirements: -Same eligibility requirements for all PHS students. -14-19 years of age (No Middle School students). -Approved by the Admin Team of the school they attend. If not enrolled in a diploma program, they must be approved by the Admin Team of PHS.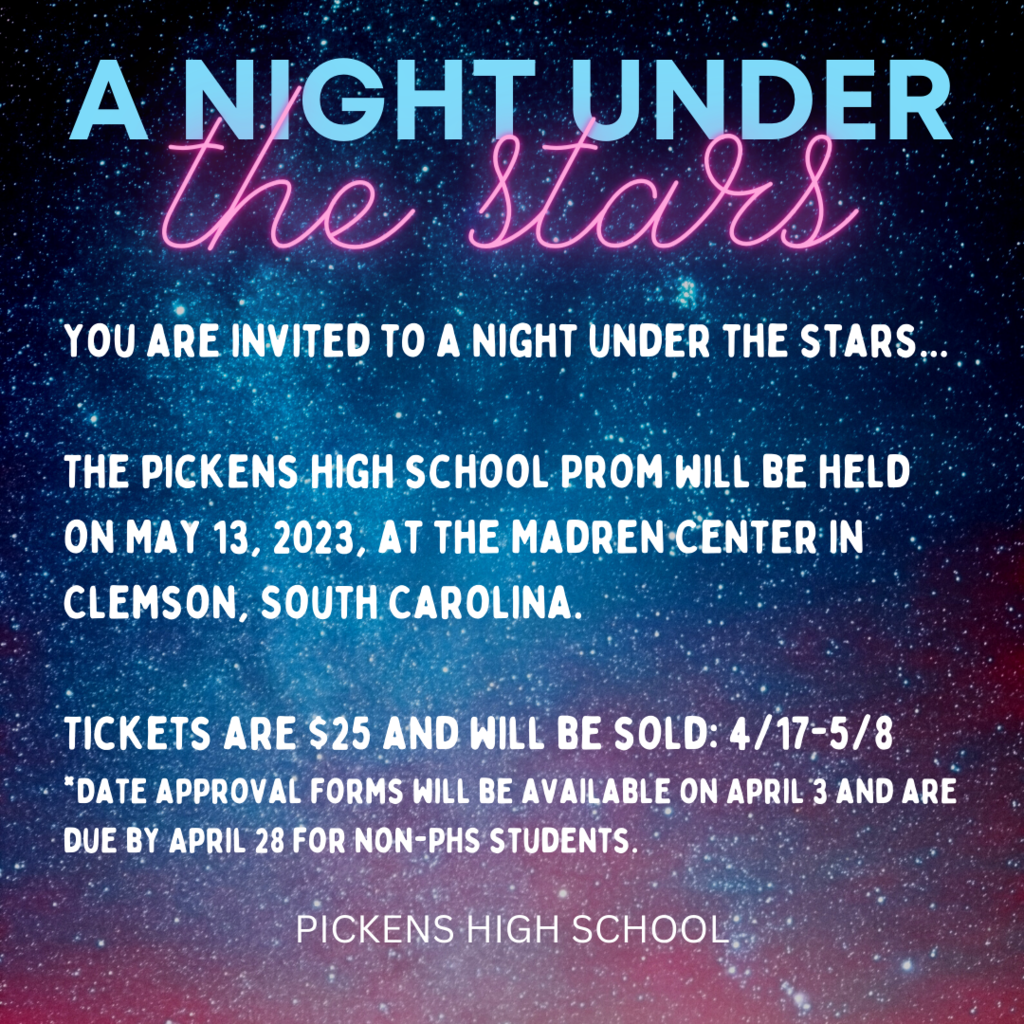 Our Pickens Band scored the highest possible rating in the state of South Carolina today at their Concert Performance Assessments, "Superior with Distinction." Congratulations to our students and staff on a job well done!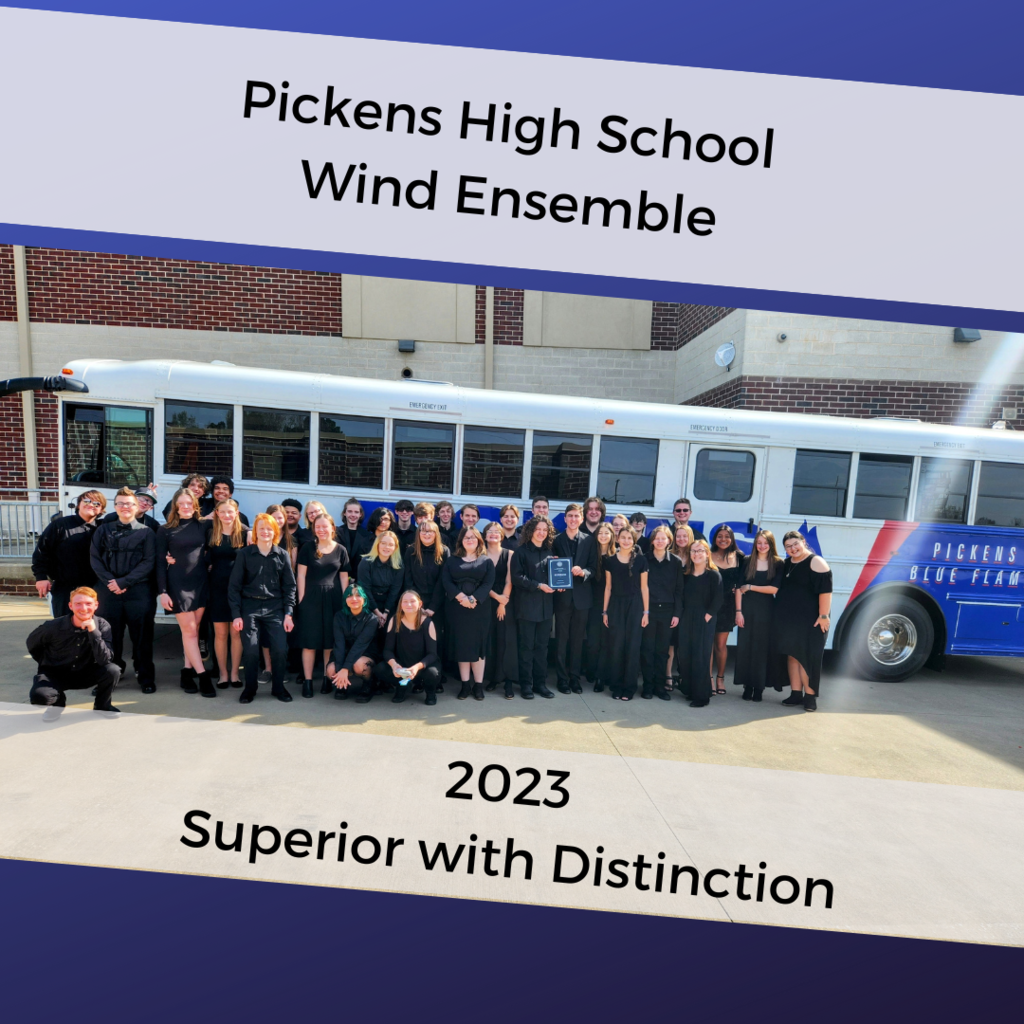 PHS Midterm Exam Schedule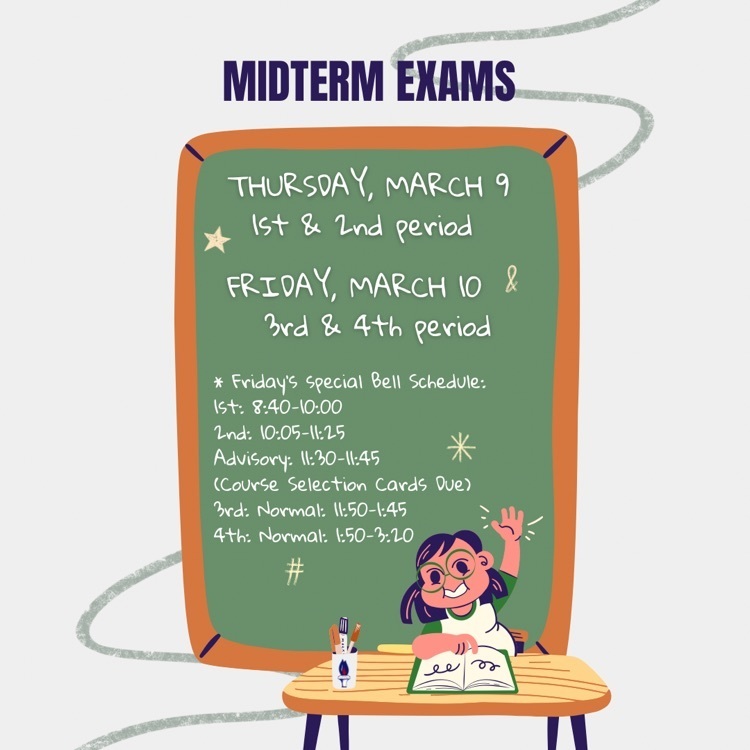 SAVE THE DATE!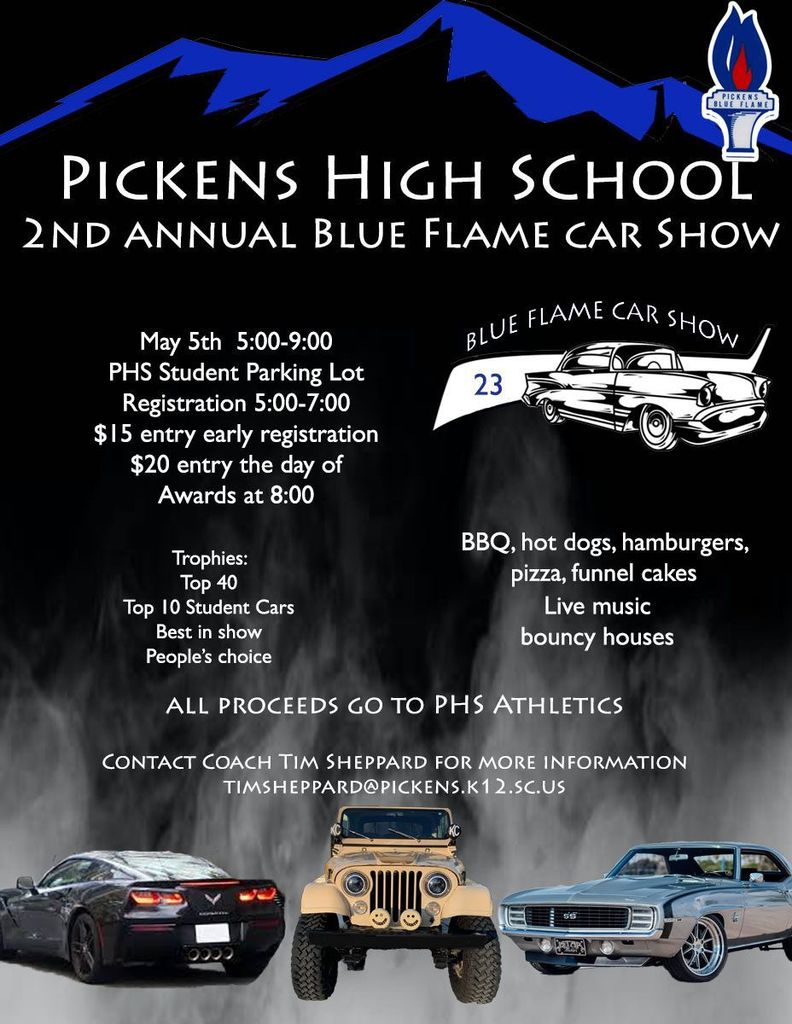 FINAL ROUND: This year in the 2023 Gem, the yearbook staff wants to include a section with Faculty and Staff Superlatives. Yearbook has tallied and compiled a ballot with the top ten nominations received for each category. For some, more than ten may be listed due to multiple teachers having the same number of nominations. Please vote by Wednesday 3/1! Link:
https://forms.gle/eSgy8nXRiSCuWNtg7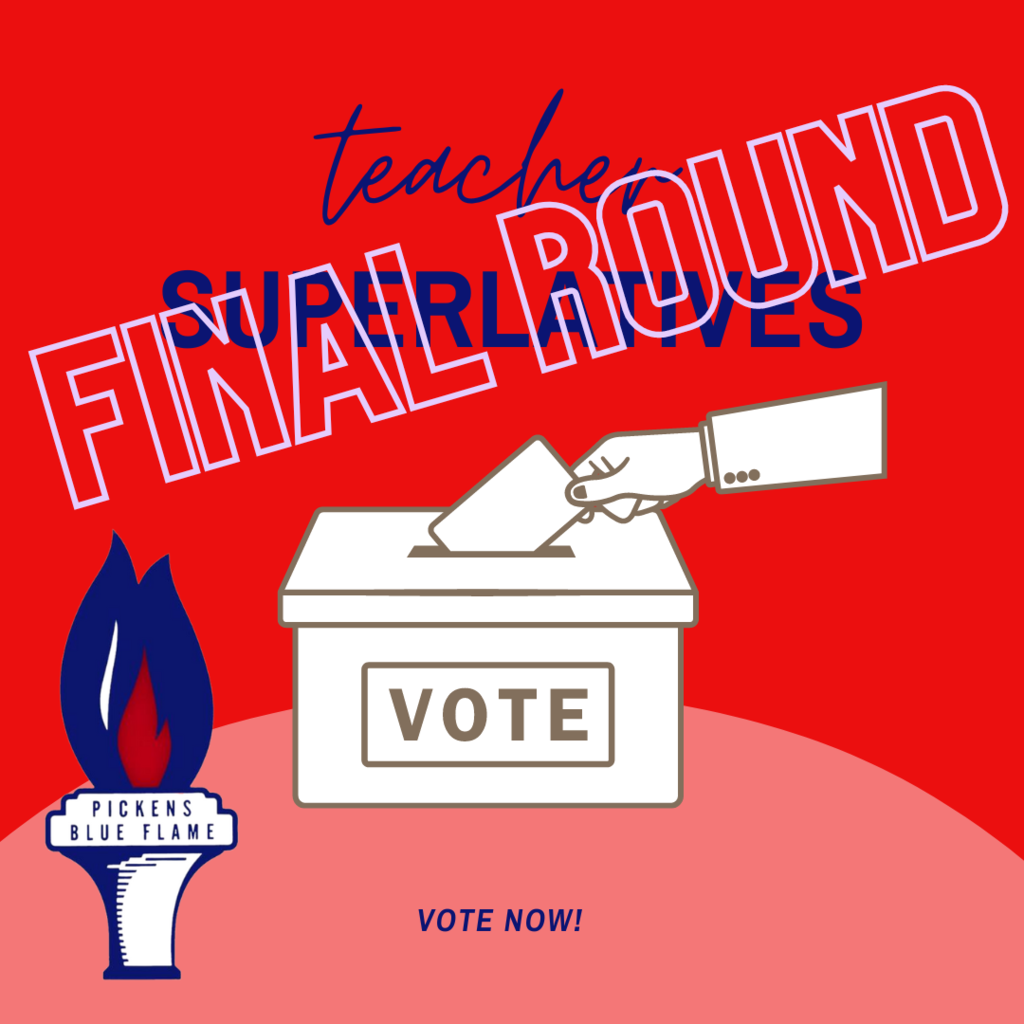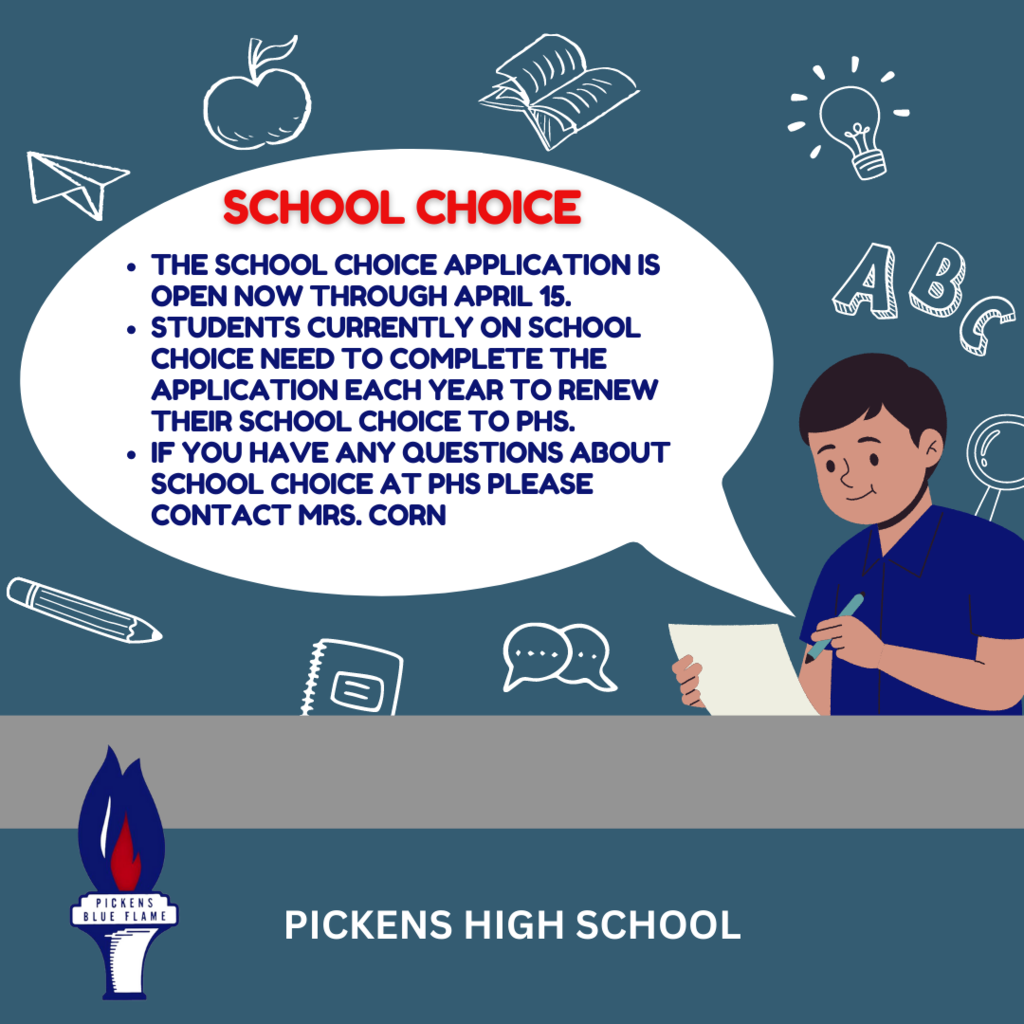 Good Luck to junior Ella Newman, PHS Varsity wrestler, in the High School Girls State Championship this weekend! This is the first year the state is holding this competition and we want to wish Ella the best of luck! #goblueflame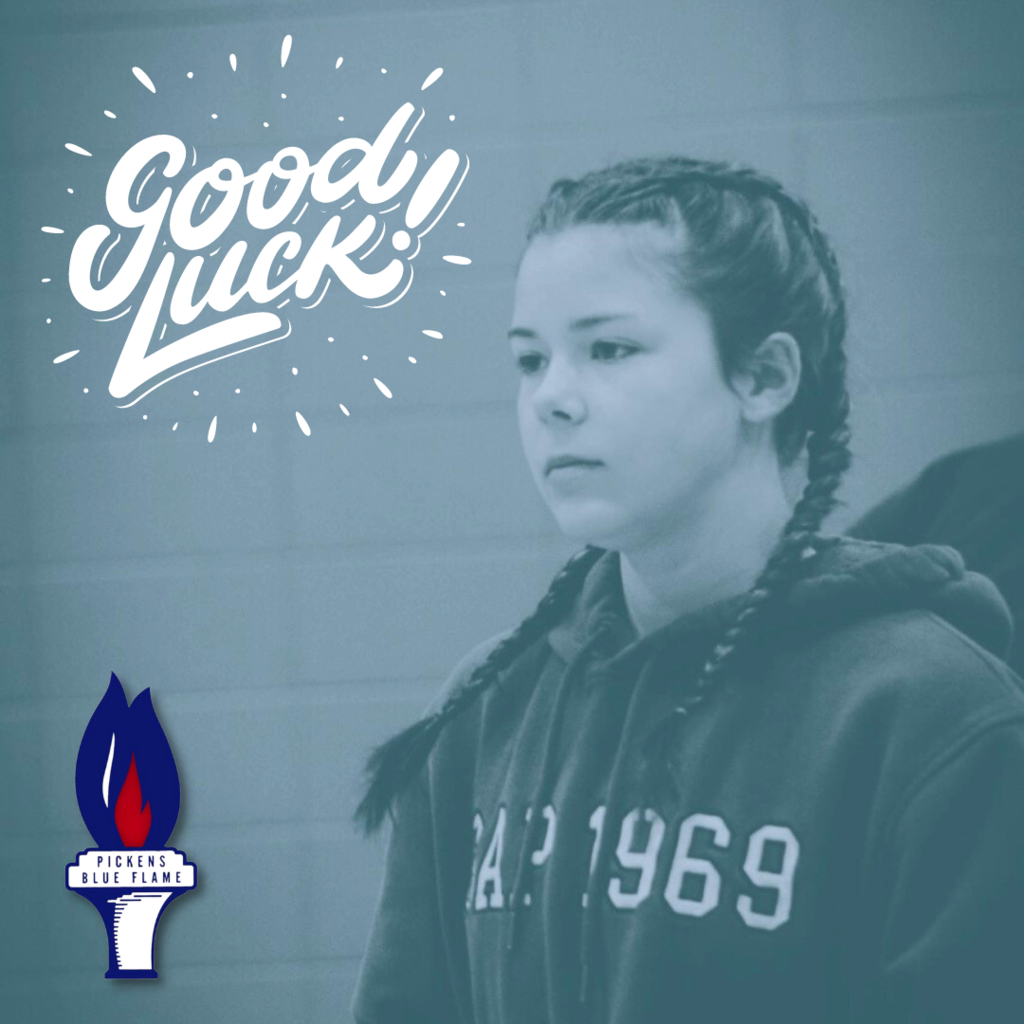 Congratulations to Caleb Garcia and Cayden Rutledge, members of the PHS Wrestling Team, for qualifying for State this past weekend in the individual competition! Good Luck to you both on Friday in the State competition! #goblueflame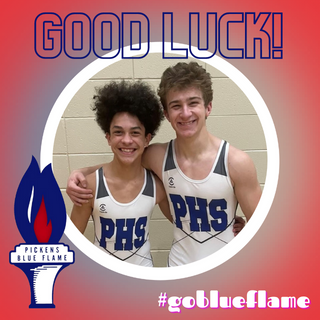 Round 3! Doors open at 6:00. See you there! #goblueflame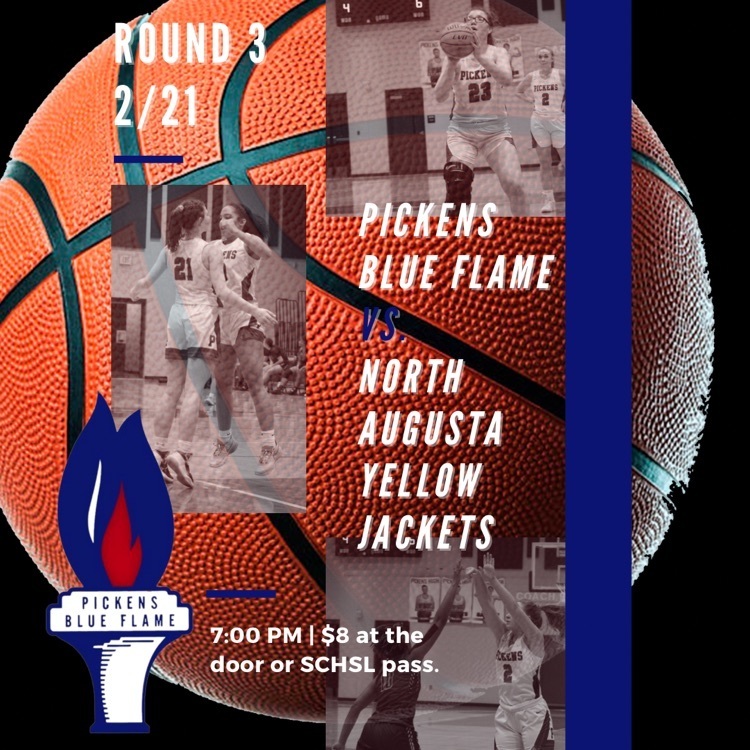 This year in the 2023 Gem, the yearbook staff wants to include a section with Faculty and Staff Superlatives. For each category, nominate a teacher or staff member. Due Wednesday. Check back later for the final round! Link:
https://forms.gle/dbhb3CJj2irwetpm8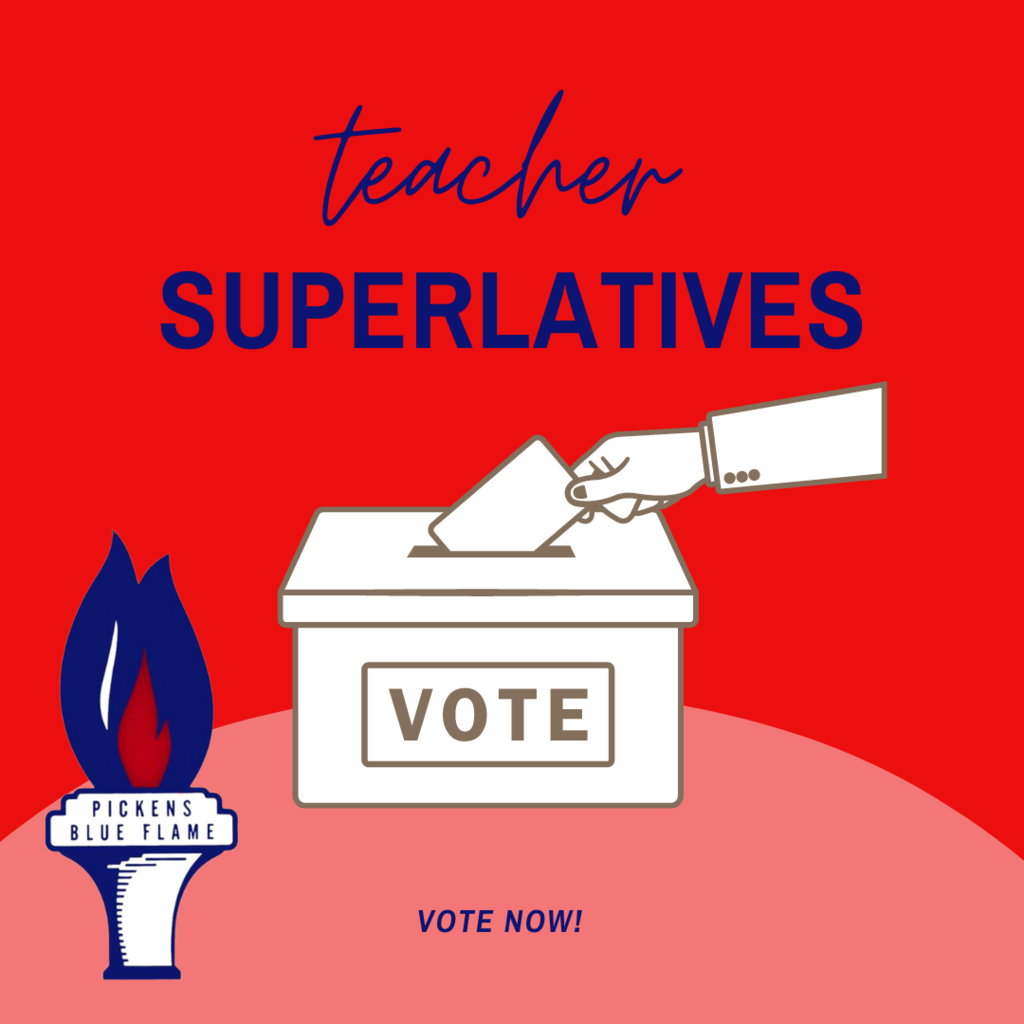 Come out and watch your Lady Blue Flame take on the Riverside Warriors in Round 2 of the playoffs Saturday night, 7:00 PM, at home! Tickets are $8 at the door. Doors will open at 6:00 PM. (SCHSL will be the only pass accepted.) #goblueflame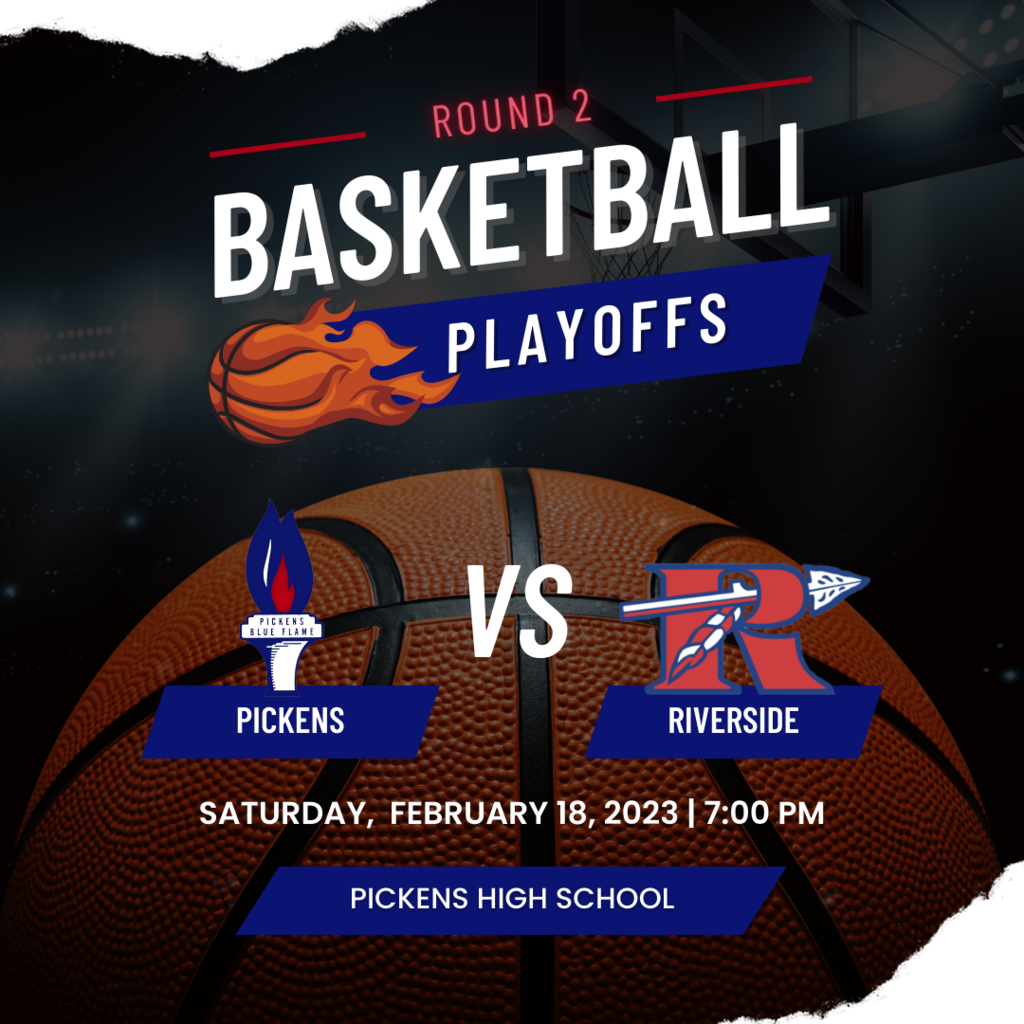 Who: James Dean, Caleb Garcia, Jacob Santeler, Anthony Nix, Cayden Rutledge, Michael Brown, David Cantrell, Eli Roberts What: Upperstate Tournament When: 2/17 @ 5:00 PM, 2/18 @ 8:30 AM Where: Eastside High School Why: Congratulations to these wrestlers for making it to Upperstate! The top 4 from each weight class this weekend will advance to the state tournament on 2/24-2/25 at the Anderson Civic Center.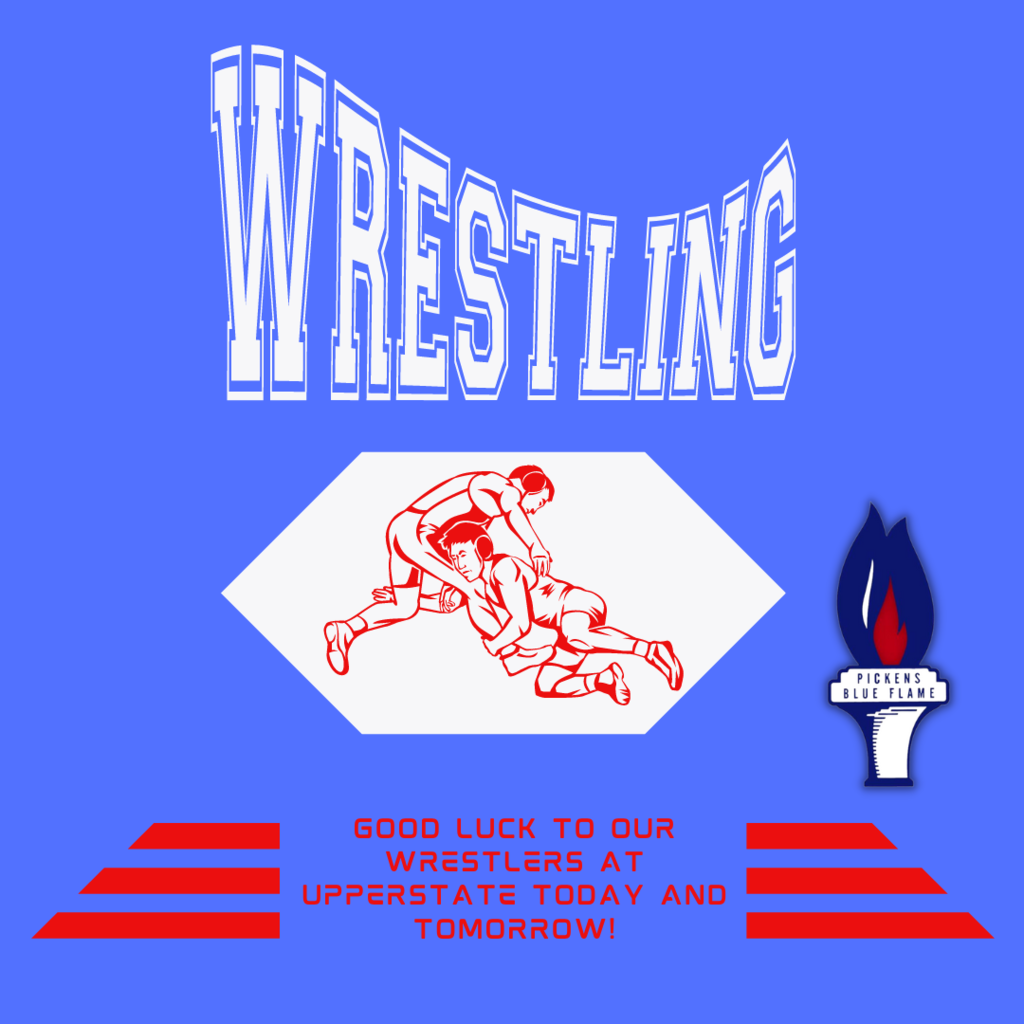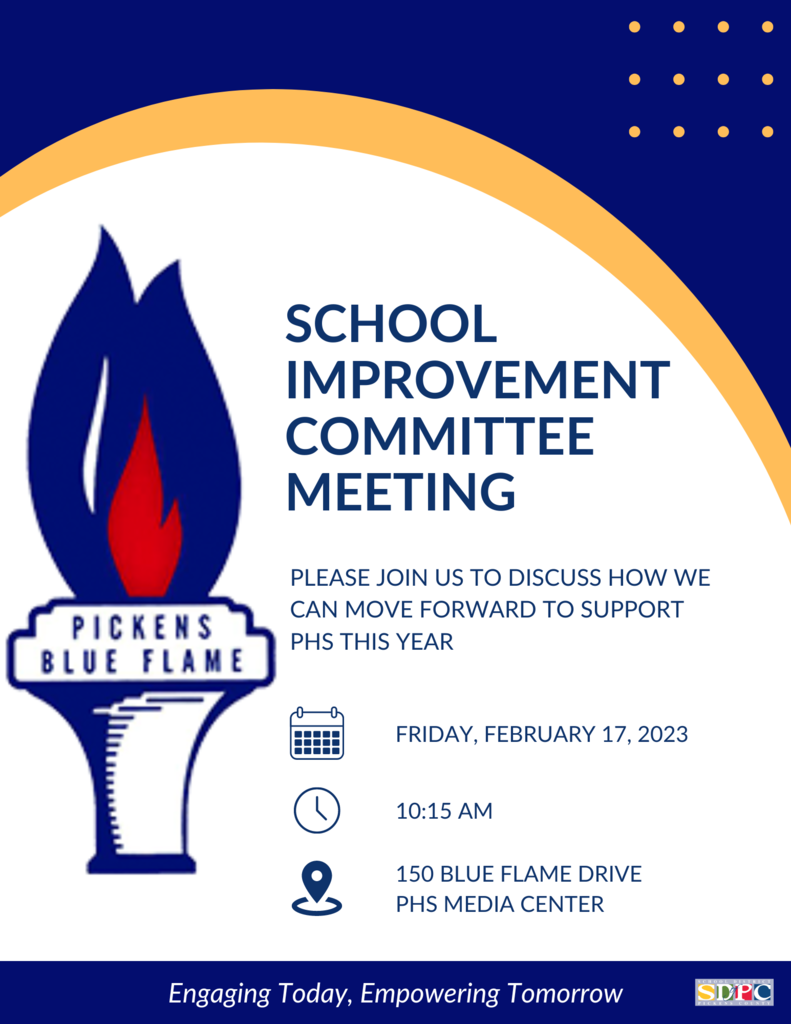 Congratulations to our Male and Female Scholar-Athletes of the Month: Christian McCrady and Emmaleigh Stone. This month's recipients are being sponsored in honor of longtime PHS women's basketball coach, Butch Morris. Christian is a member of the Wrestling team and Emmaleigh is a member of the Varsity Basketball team. Student-athletes were recommended by their teachers, and a committee reviewed the nominations to determine this month's recipients. We are proud of our student-athletes for demonstrating excellence in the classroom! #goblueflame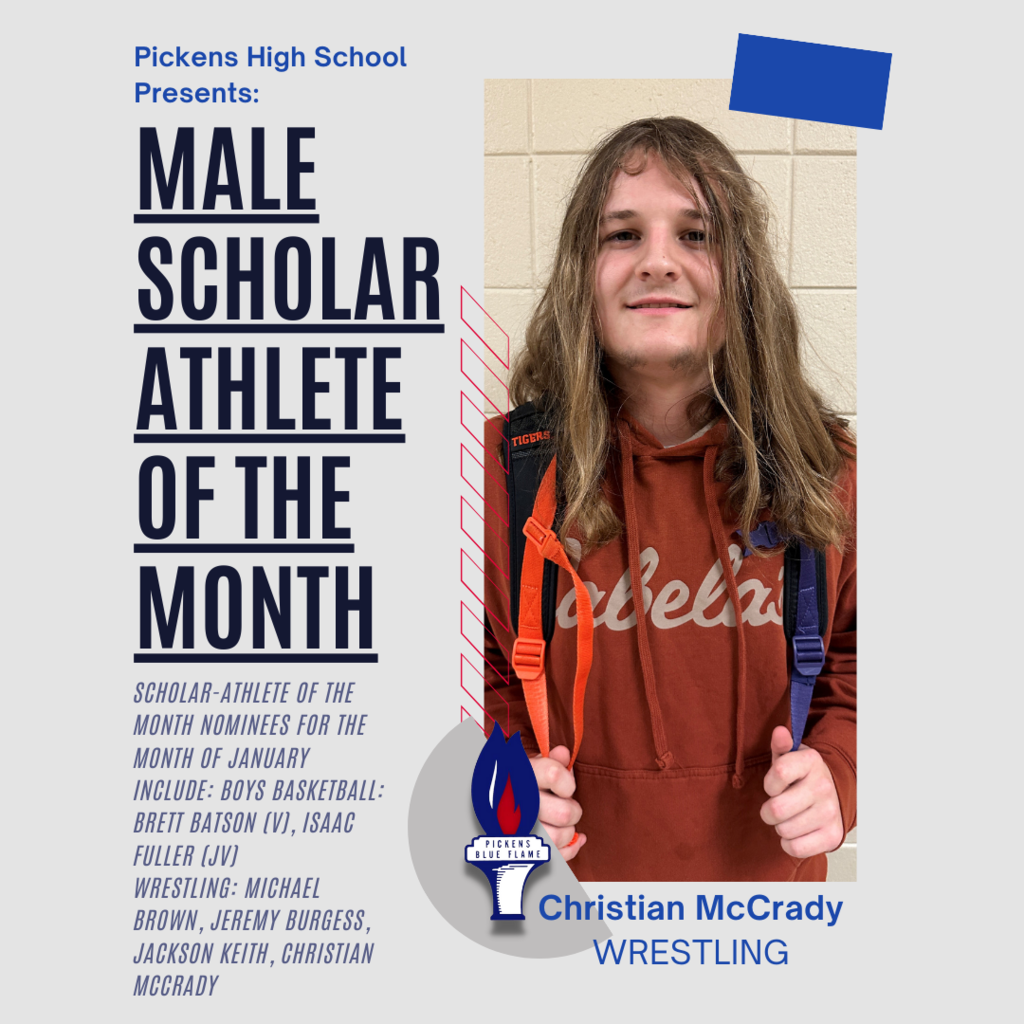 Congrats to our Pickens Bands students and their accomplishments! These students were selected to represent the Pickens Bands program in the SCBDA Region 1 Honor Band and SCBDA All-State Honor Band!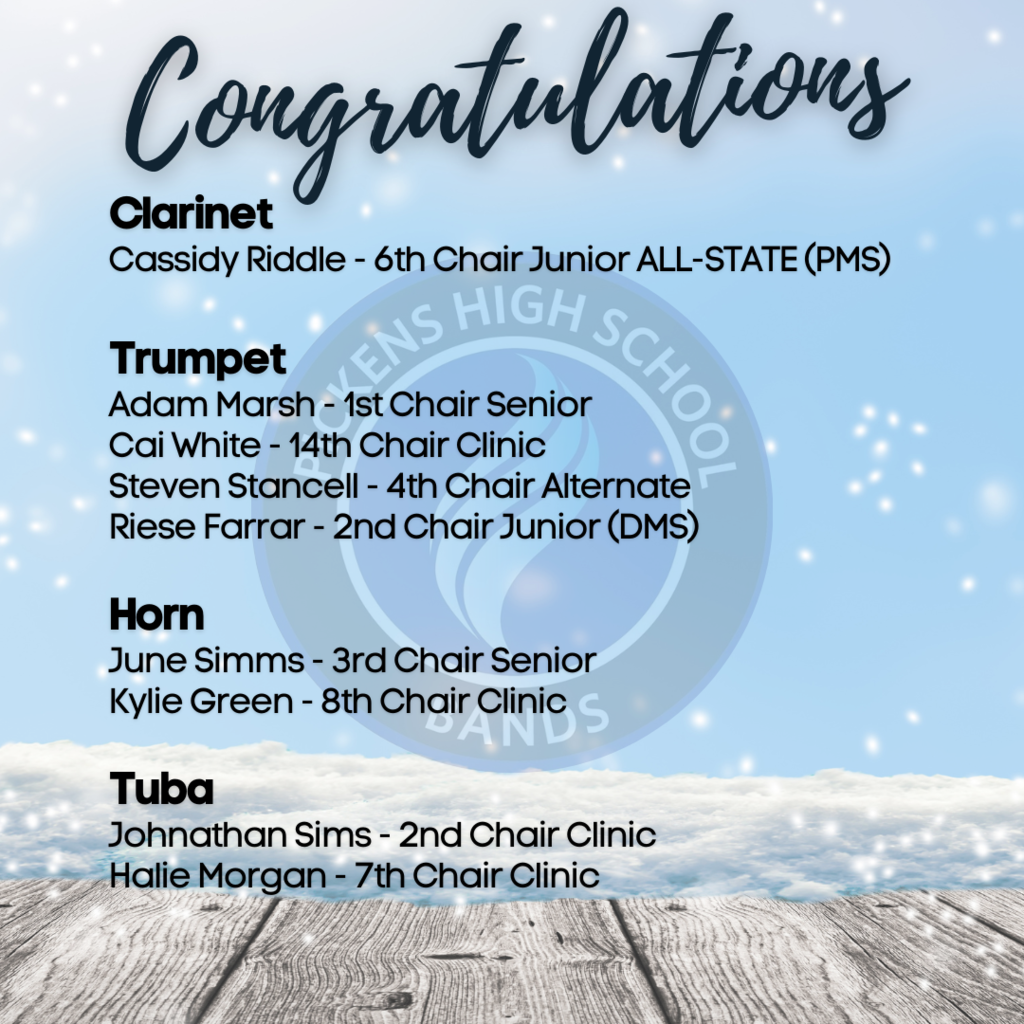 2022 4A State Championship Girls Golf Team received their championships ring today at PHS. Great job Ladies!