Picture Day Tomorrow! Thursday, 9/23. Remember not to wear green because the photography company will be using a green screen.

SDPC JOB FAIR Thursday, September 30, 2021 1-7pm Pickens County Career & Technology Center 990 Chastain Road Liberty SC, 29657 Join SDPC for our Job Fair on September 30. We will be interviewing candidates on site for positions including Teachers, Custodial Staff, Food Service Staff, and Grounds Crew. Those interested should apply at
www.pickens.k12.sc.us/page/join-our-team
(if unable to complete application prior to job fair, Chromebooks will be available to complete the application on site).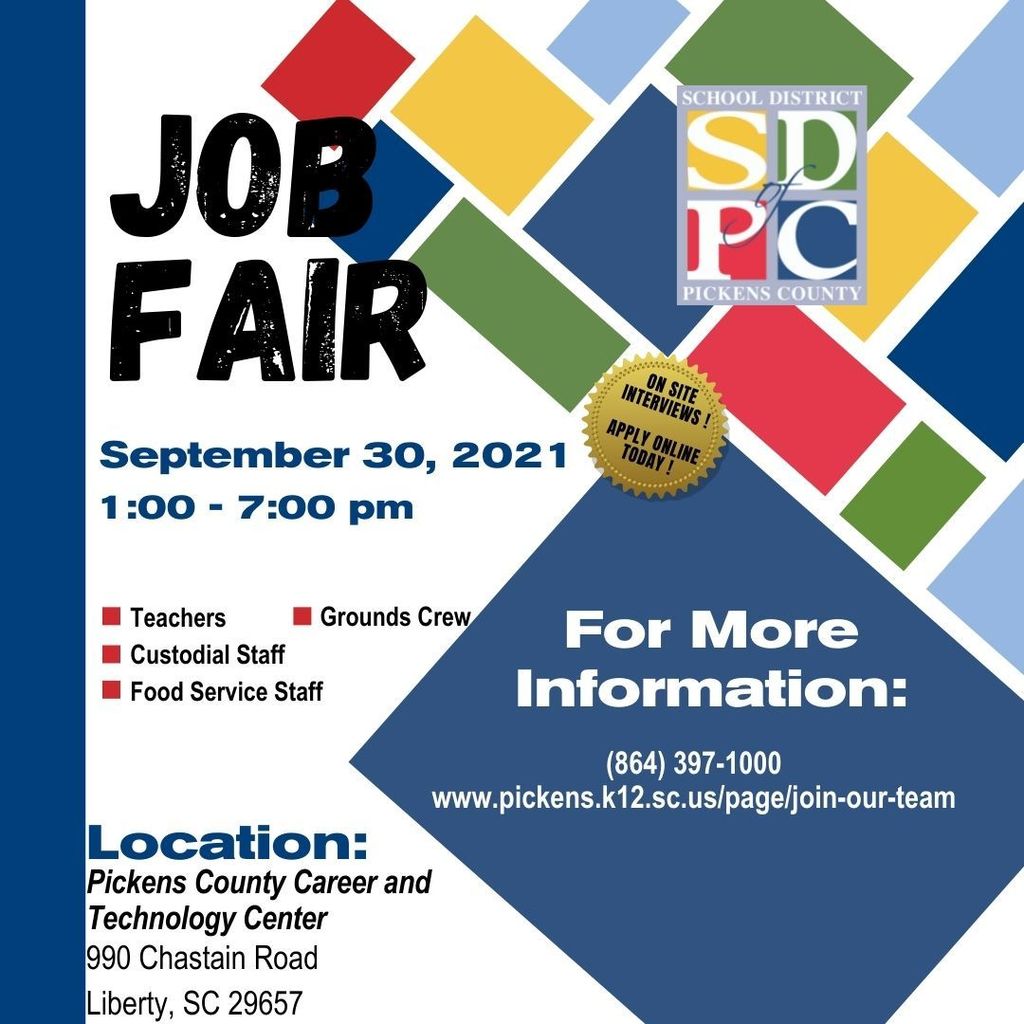 Congrats to our Marching Band and Color Guard for winning the Judges' Choice award on Saturday at the 2021 Powdersville Premiere! #goblueflame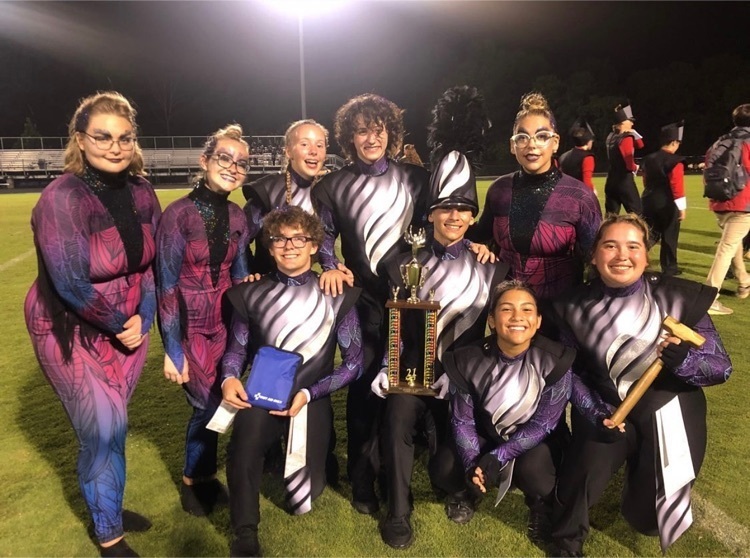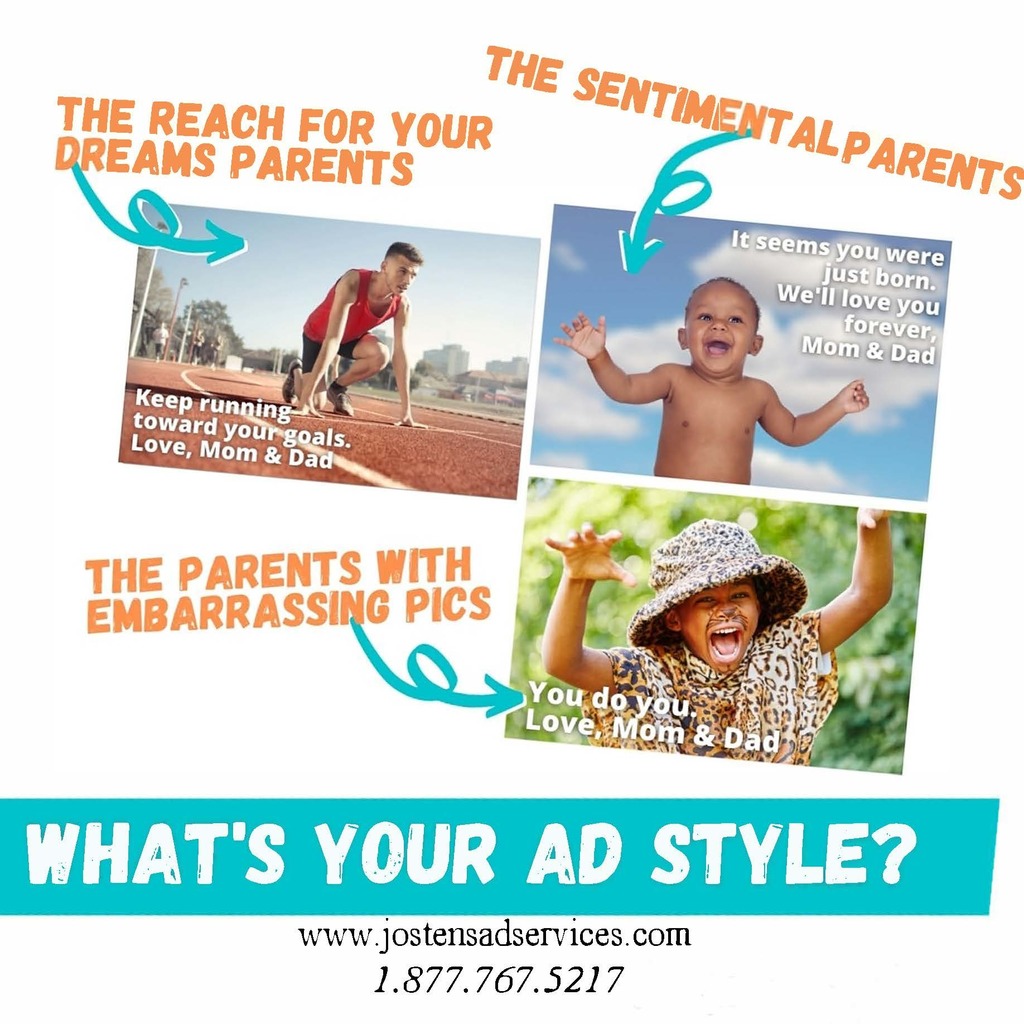 MAP make-up testing for all 9th grade students will take place Monday and Tuesday ( 9/13- 9/14) for all face-to-face students and Wednesday and Thursday (9/15- 9/16)for all virtual students. The testing will begin at 8:45 am and conclude at 10:45 am in the PHS Cafeteria.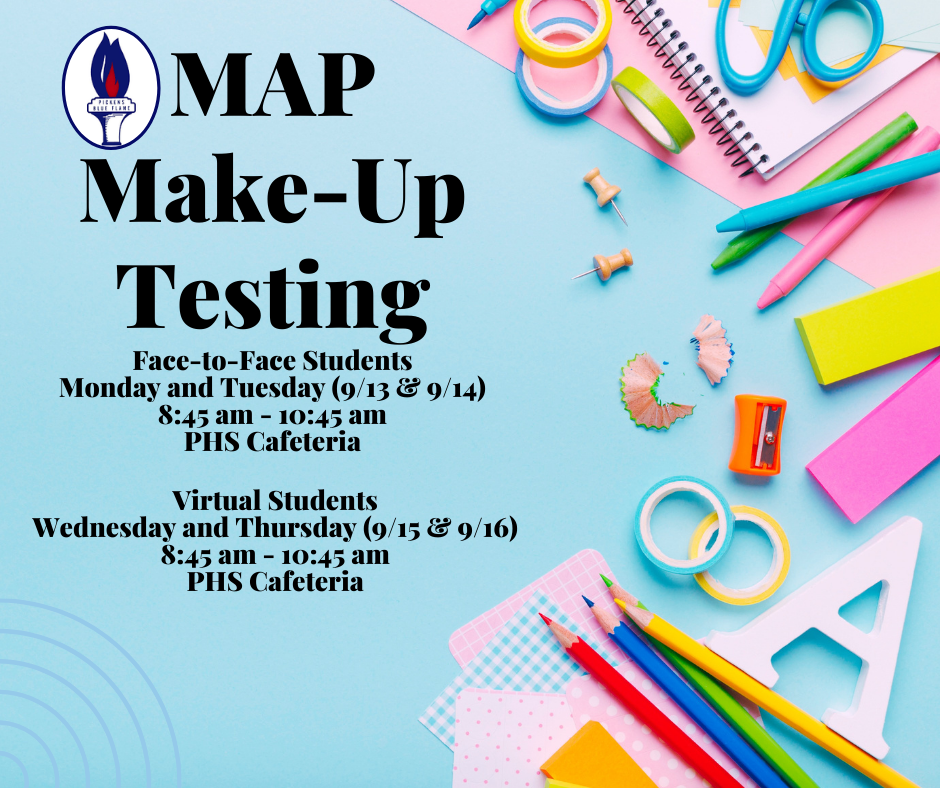 Congratulations to Evie Harkins and her Hole in 1 on August 10!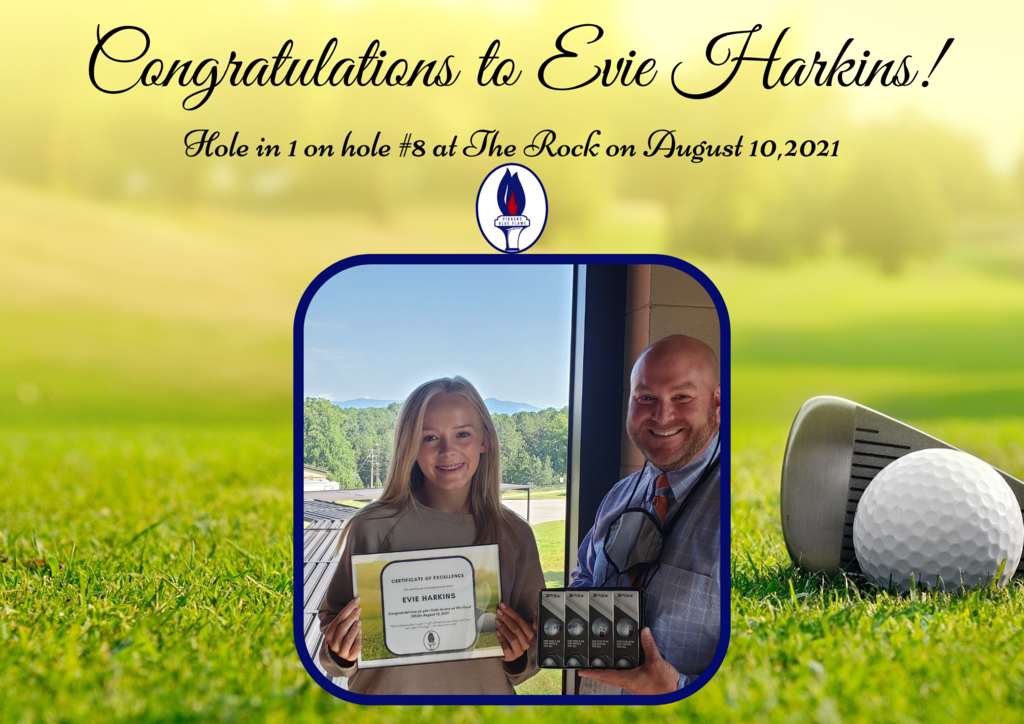 Our fall sports athletes had their first after school study hall today. Under the new S.T.O.K.E.D. program student athletes will have an hour twice a week to get their homework done with help from PHS teachers in each core subject area: English, Science, Social Studies, Math and Foreign Language. Winter and spring sport athletes will follow suit during their seasons. We want to thank Hiott Printing for producing the agendas that each athlete received today.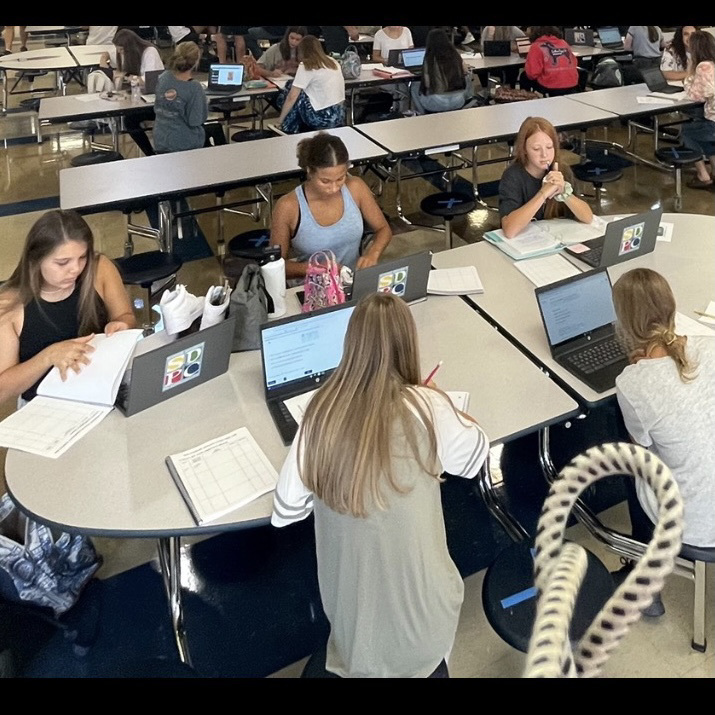 Are you interested in joining student council? If so, please fill out the google form linked below. If you have any questions, please see Ms. Hammond in room 158. The google form will close Monday, August 16th.
https://forms.gle/Eym6vb6P9BdEWFez5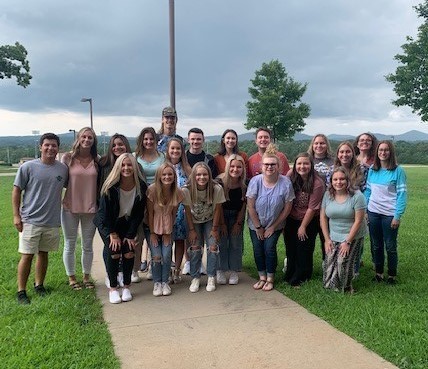 ALL students are required to attend their homeroom tomorrow, Friday 8/6, after second period. PM Career Center students will be dismissed after Homeroom, AM students should be here in time for Homeroom. Attendance will be taken. Double check Schoology or the posters outside the cafeteria for your homeroom, it might have changed.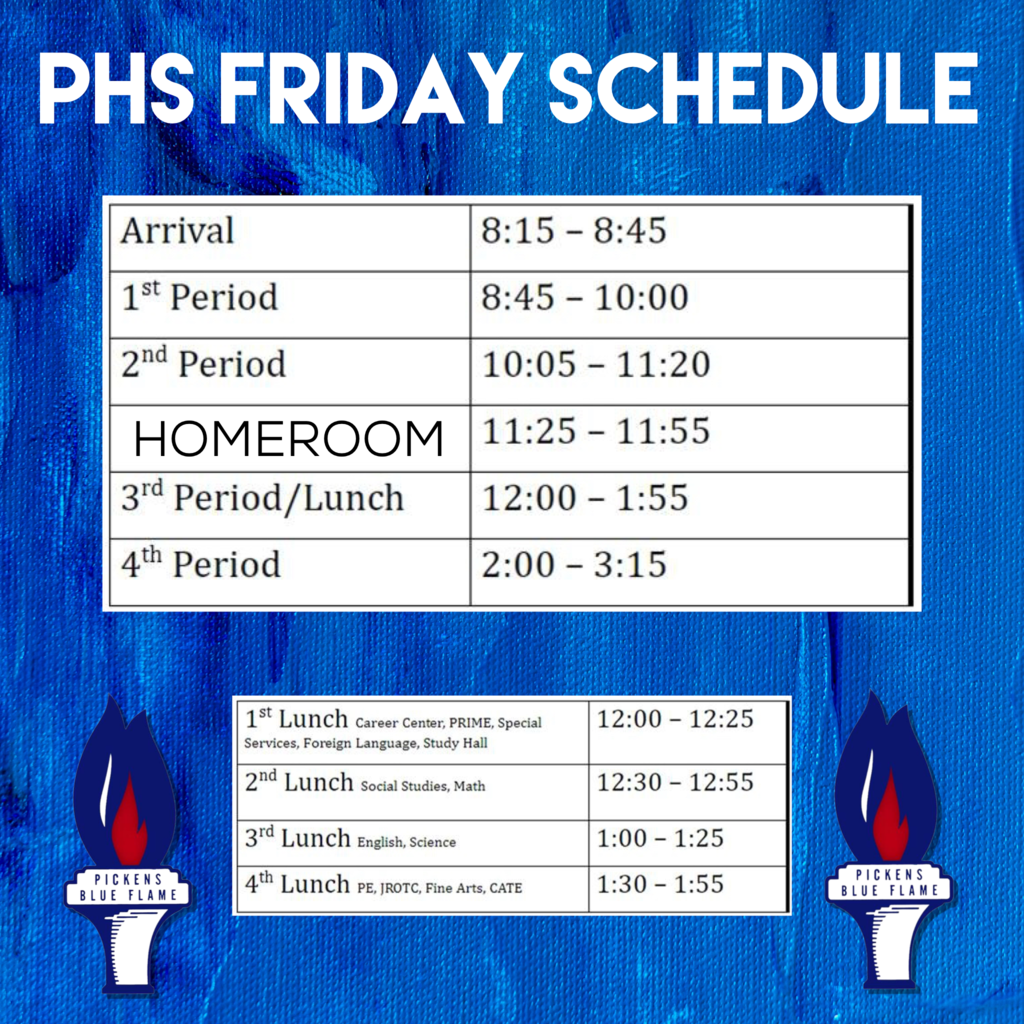 We hope you had a great first day of school! 💙🔥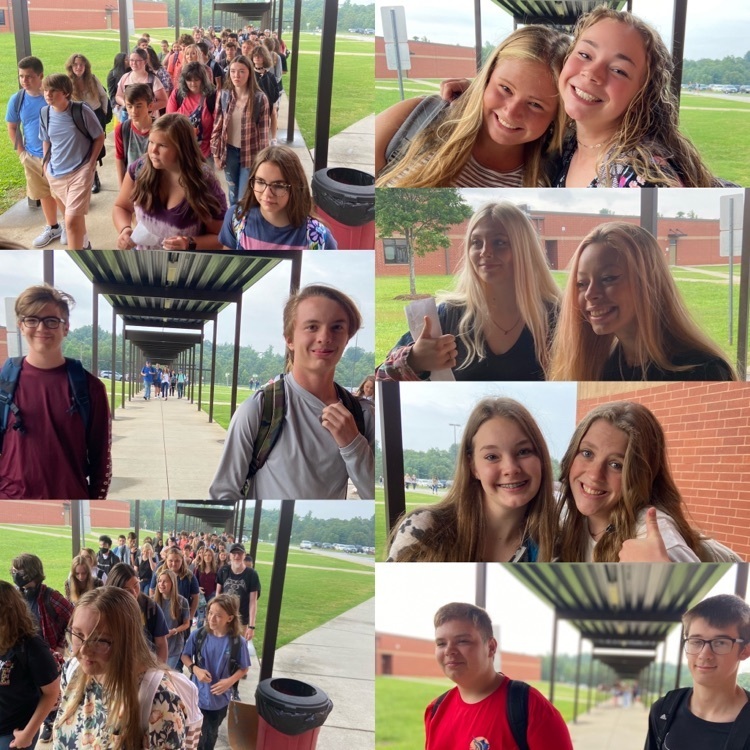 The School District of Pickens County is excited to begin the 2021-2022 school year on Tuesday, August 3. We have been working to finalize our school Back-to-School Safety Measures. Please carefully review the information on the attached infographic as we prepare to return for the 2021-2022 school year. Visit the SDPC website for full information. COVID Update page on the SDPC Website -
https://www.pickens.k12.sc.us/page/covid-19-info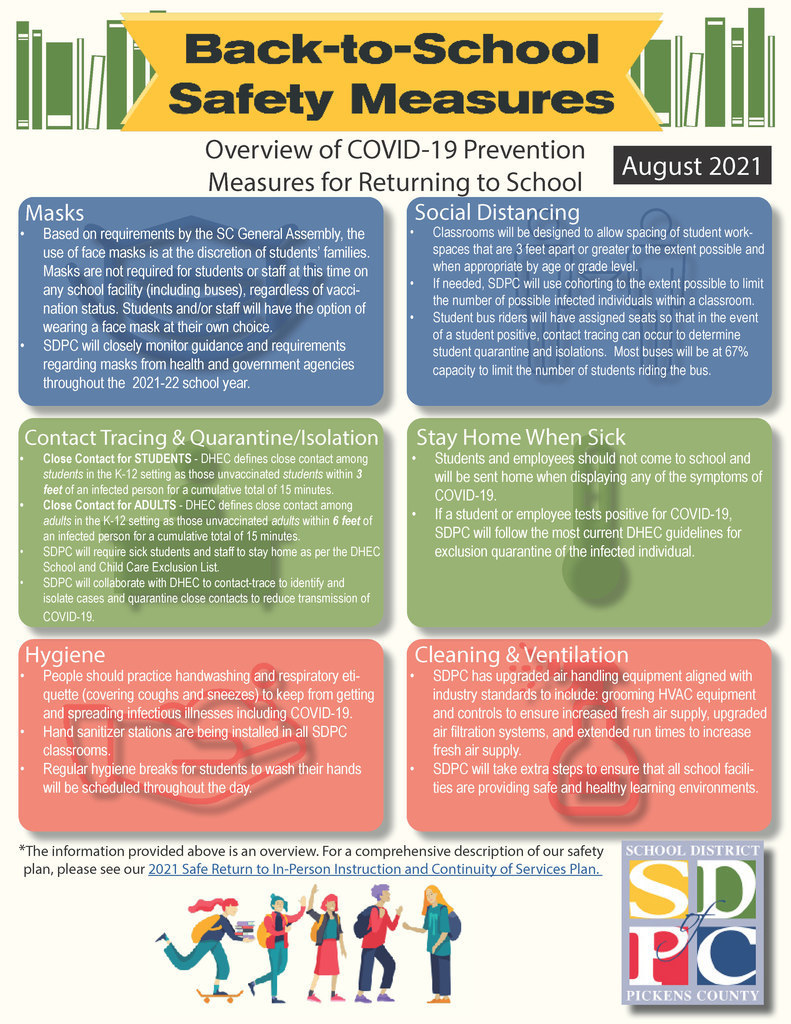 Congratulations to Faith Clarkson on winning the 2021 AAU Academic All-American Award! We are so proud of the hard work you put into your classes and volleyball here at PHS!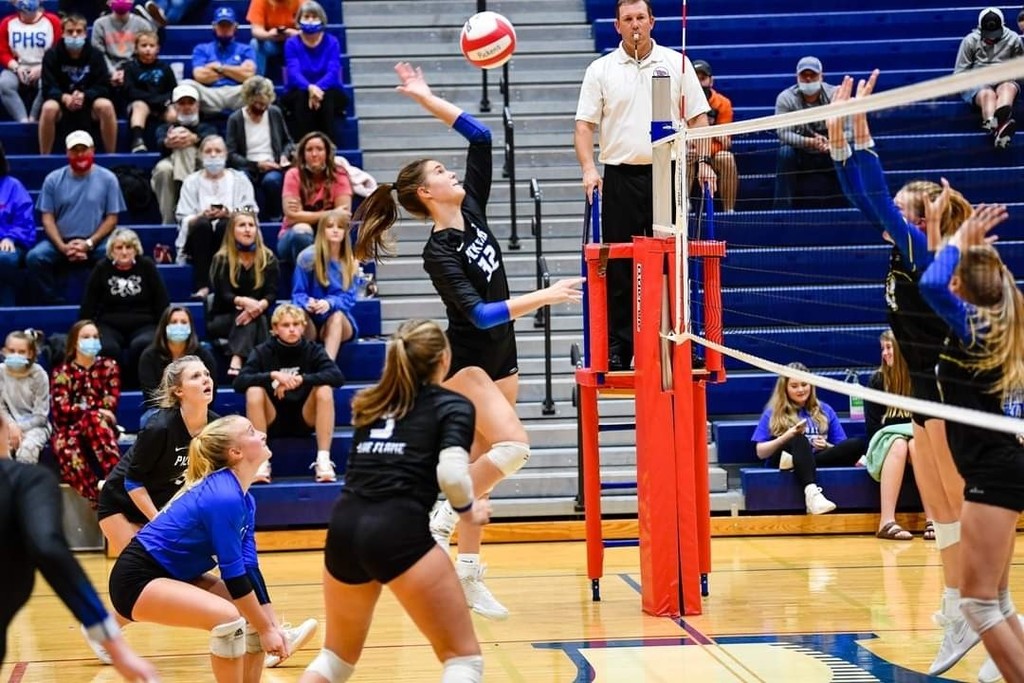 Please review the Student Handbook before school Tuesday (link below). Dress Code Basics: -Provocative and suggestive clothing is not permitted (bare midriffs, plunging necklines, etc.). -Shorts and skirts must reach a length of no higher than one inch above the knee. No holes that expose skin are allowed that are above the knee (pants or shorts). -Any sleeveless garment must have width on the shoulder area of at least four of the student's fingers. -Sleepwear is forbidden. -Headwear (hats, sunglasses, do-rags, skullies, head bands, bandannas, etc.) is not permitted to be worn inside the building.
https://core-docs.s3.amazonaws.com/documents/asset/uploaded_file/1226060/Pickens_High_School_Student_Handbook_2021-2022.pdf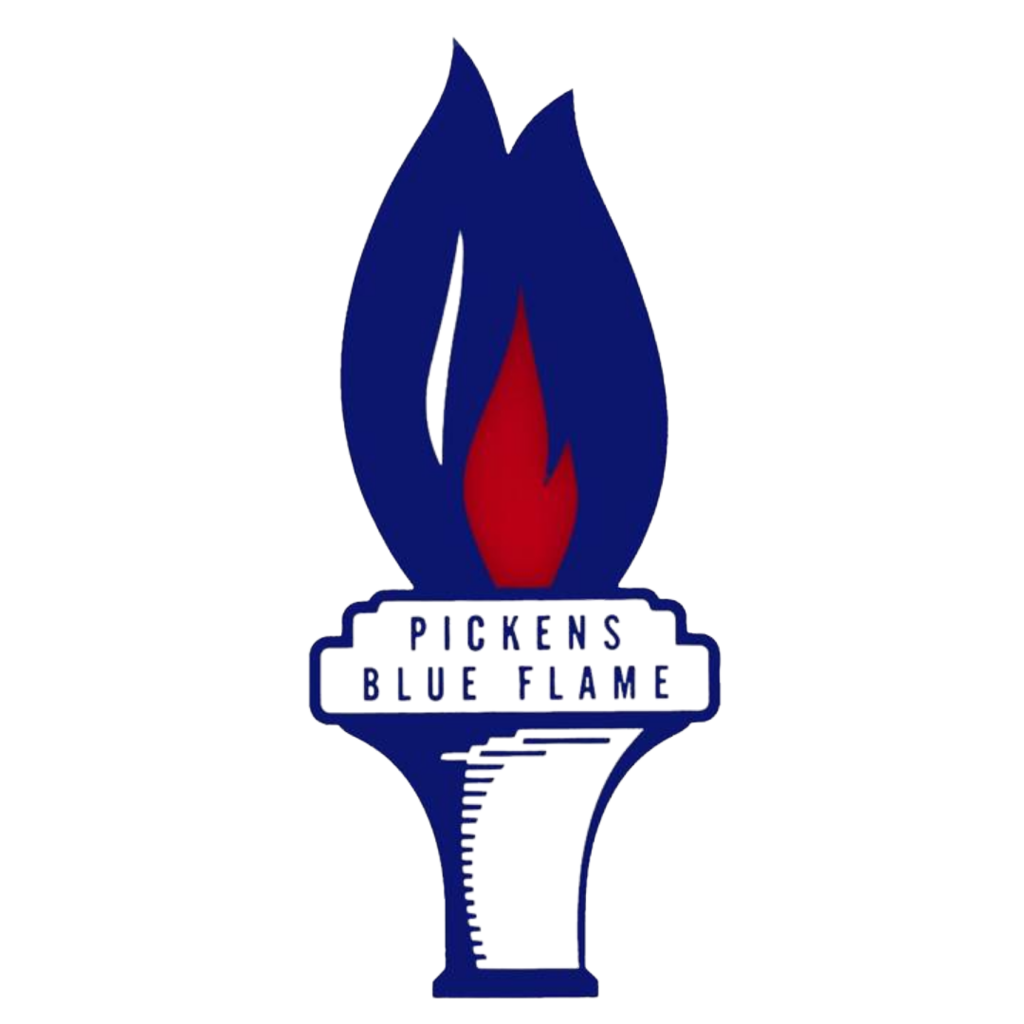 We want to congratulate our JROTC Leadership Team for earning a spot in the top 40, out of 1700 plus JROTC programs, to attend the JROTC Leadership and Academic Bowl in Washington, D.C. last week. The attendees were Clayton Payne, June Simms, Stacey Parris and Cory Imundo. Although they did not win the overall competition, each student was awarded the George C. Marshall leadership medal, The MacArthur leadership medal, and a signed letter from retired General Colin Powell.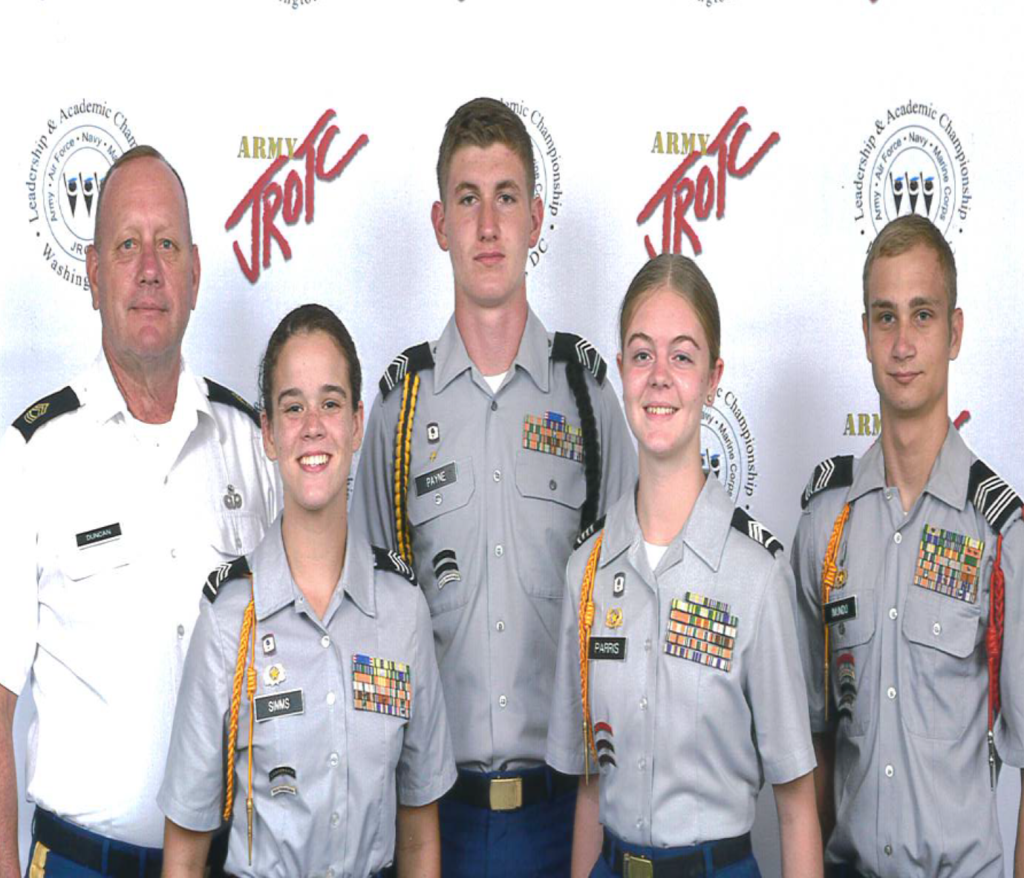 Schoology is a powerful learning platform in the classroom and at home. Download the Schoology App today for quick access to your student's grades, assignments, and announcements. Look for your Student Access Code when you visit your school in the coming days! #SDPCbettertogether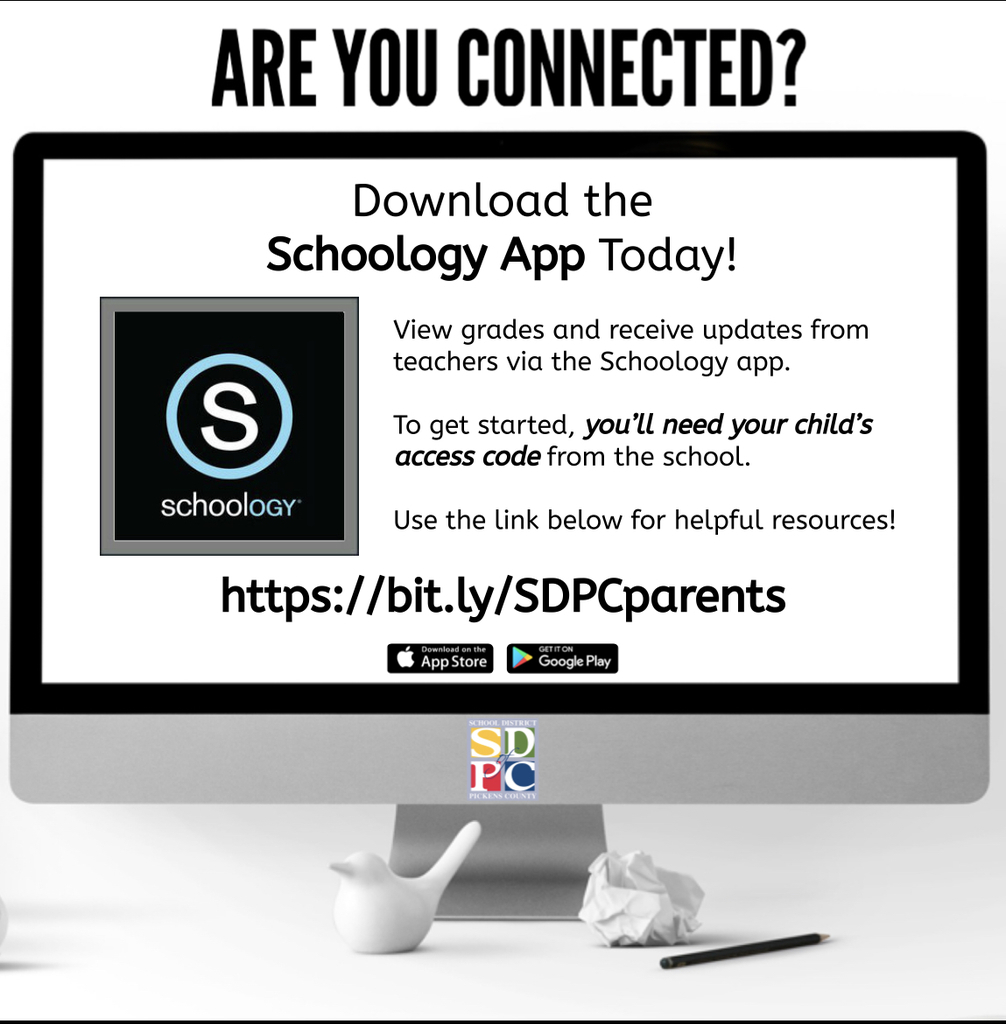 2021-2022 PHS Student Parking Information To receive a parking pass, students must: • Take Alive @ 25 • Complete the Student Registration Form
https://forms.gle/cWKdBaXYn66UZhir8
• Pay on MySchoolBucks ($40.00) If you have questions, please contact Mr. Looper.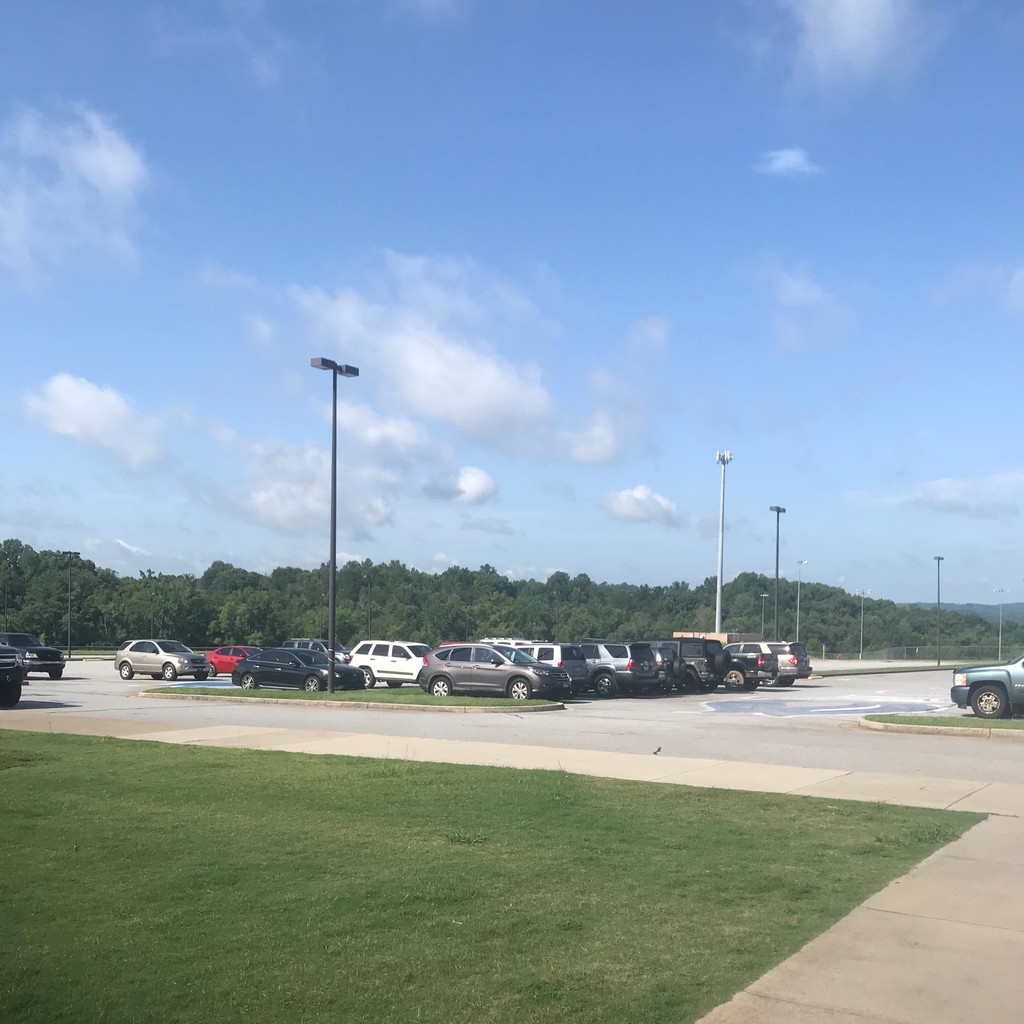 The National Art Honor Society contributed to the Doodleville exhibit at the Pickens County Museum of Art and History.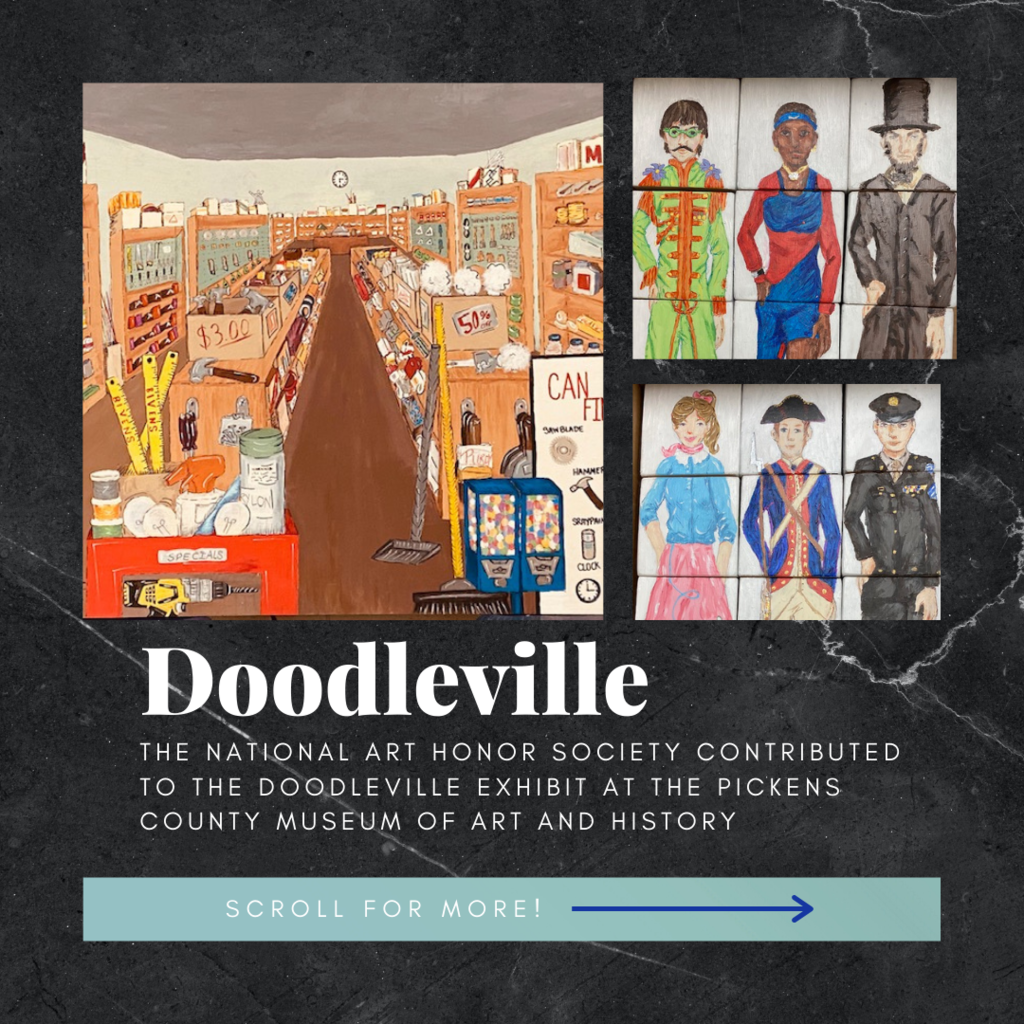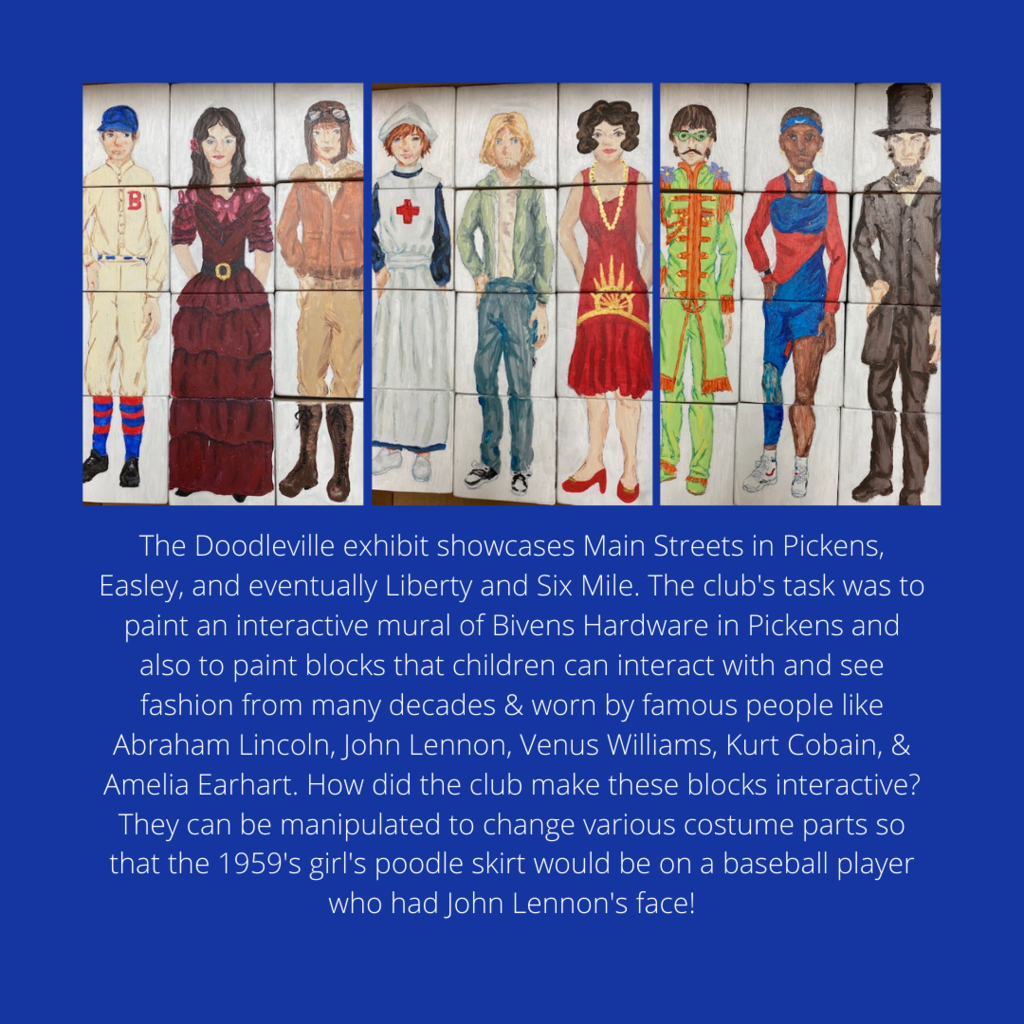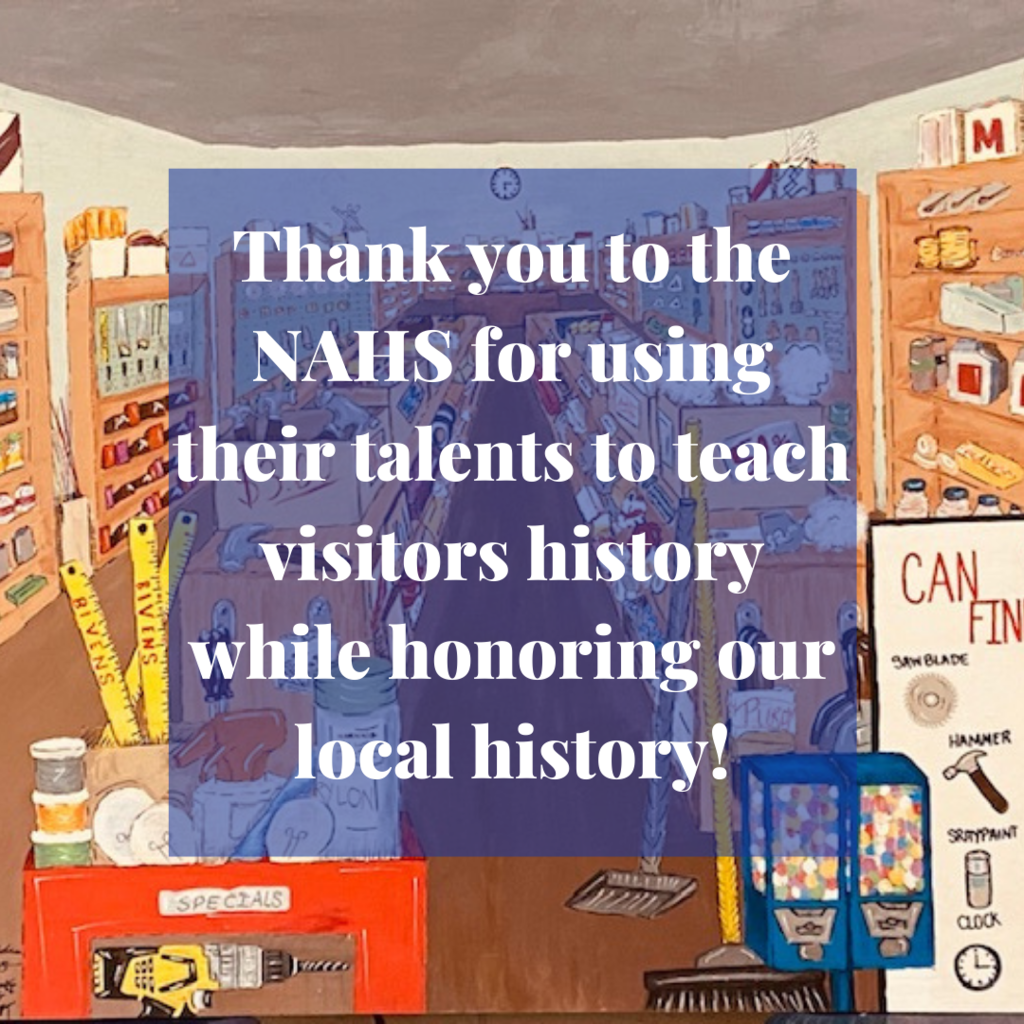 SCNSC is excited to announce that Alive at 25 will convert back to in-person classes in September 2021 after students return for the new school year! But to ensure the safety of students and instructors over the summer as the pandemic subsides, and to give schools time to fully reopen, we will continue offering virtual classes through August 2021. If you have any questions please email Kathy Harris at
info@scnsc.org
or call (803) 732-6778.